MyVanCity.ca is sharing 15 days of Cocktail recipes for the Dr. Peter AIDS Foundation Pride Crawl Fundraiser taking place at 45 Cocktail Bars and Lounges in Vancouver July 14 – August 6
Bars and restaurants across Vancouver will stand proud and pledge their support to the Dr. Peter AIDS Foundation this July and August by taking part in the inaugural Pride Crawl Fundraiser to generate financial support for the Dr. Peter Centre in the city's West End.
Waterfront Clover Club Martini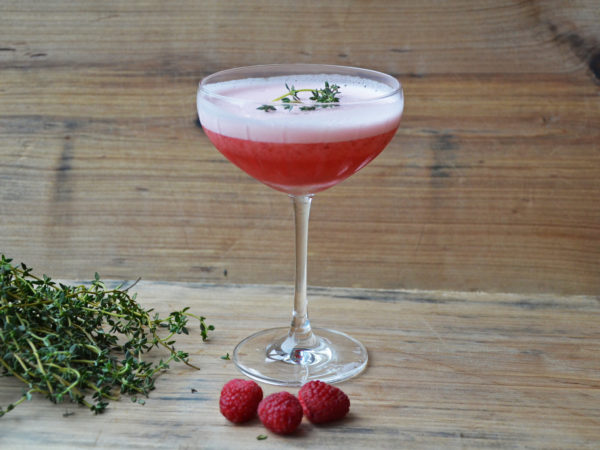 RECIPE
Yield: 1 Cocktail
Clover Club Martini
1 1/2 oz Pear and Thyme Infused Gin (see recipe below)
3/4 oz Honey
3/4 oz Fresh Squeezed Lemon Juice
3/4 oz Egg Whites
6 Muddled Raspberries
Add martini ingredients into glass shaker.
Shake vigorously for 12 seconds.
Strain into chilled champagne martini glass.
Garnish with fresh thyme sprigs or a raspberry.
Pear and Thyme Infused Gin
1 Bottle Dry Gin
6 Pears – Peeled and Diced
Large Handful of Fresh Thyme
1 Mason Jar
Add pears, thyme and gin to mason jar.
Allow gin to infuse for 48 hours.
Strain and set aside.
Cocktail Name: Waterfront Clover Club Martini
Price: $15 ($5 donation)
Restaurant: ARC, The Fairmont Waterfront
Created by: Robert Khazarmi
Senior ARC Bartender, Robert Khazarmi plays on the classic Clover Club cocktail but with locally sourced ingredients from our rooftop garden. Robert recommends using Tempo Renovo Dry Gin because it is locally sourced and made from wheat grown right here in British Columbia. COCKTAILS FOR A CAUSE We are showing our support for the LGBTQ+ community and people living with HIV by participating in this year's Dr. Peter AIDS Foundation Vancouver Pride Crawl. Five dollars from the sale of every Waterfront Clover Club Martini sold in ARC between July 14 – August 6th will go to supporting the Dr. Peter AIDS Foundation. The Dr. Peter Centre provides compassionate HIV care for people who face homelessness, mental illness, addictions, poverty and social isolation in our community. For more information visit www.drpeter.ord\cocktail #ARCdining #FairmontEATS #FairmontWaterfront www.arcdining.com #cocktailsforacause #pridecrawl #celebratepride
SOCIAL MEDIA LINKS
Facebook: https://www.facebook.com/ARCrestaurantandbar/
Twitter: https://twitter.com/ARCdining
Instagram: https://instagram.com/arcdining/
#arcdining #fairmonteats