MyVanCity.ca is sharing 15 days of Cocktail recipes for the Dr. Peter AIDS Foundation Pride Crawl Fundraiser taking place at 45 Cocktail Bars and Lounges in Vancouver July 14 – August 6
Bars and restaurants across Vancouver will stand proud and pledge their support to the Dr. Peter AIDS Foundation this July and August by taking part in the inaugural Pride Crawl Fundraiser to generate financial support for the Dr. Peter Centre in the city's West End.
Lady Amalthela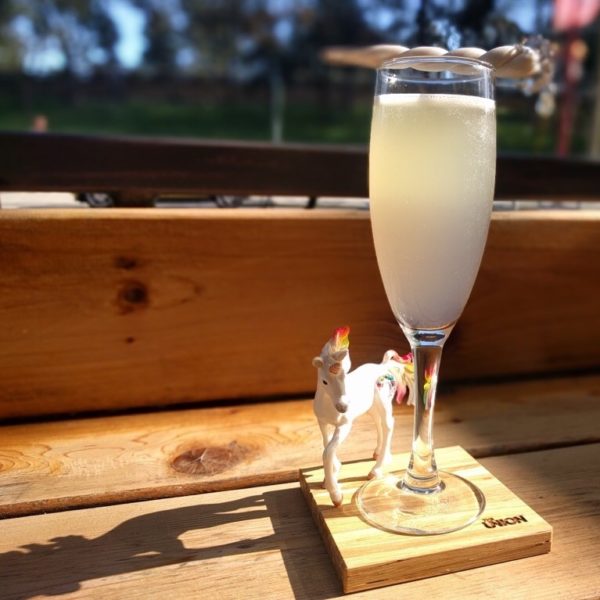 RECIPE
Muddled Lemongrass
1.5 oz Altos Reposado tequila
1 oz fresh lemon juice
. 5 oz simple syrup (1:1)
1.5 oz prosecco
. 25 oz Giffards Creme de Violette
Combine first 3 ingredients in a shaker tin. Shake with ice, double strain into a chilled flute glass. Top with bubbles, and slowly add the Creme de Violette allowing it to sink. Garnish with a lemon twist, and enjoy!
Restaurant: The Union
Bartender: Kristi-Leigh Akister.
Cocktail Name: Lady Amalthela
Price: $13 ($5 donation)
Description: The cocktail was created in the spirit of celebrating uniqueness within the queer community. It begins with a bright tequila and lemon aroma with a hint of floral undertones. As the drink is consumed, the Creme de Violette slowly underscores the effervescence of the bubbles and lemon, bringing a beautiful violette finish upon completion. Much like the journey to acceptance of oneself, the drink begins one way, and finishes another.