MyVanCity.ca is sharing 15 days of Cocktail Recipes for the Dr. Peter AIDS Foundation Pride Crawl Fundraiser taking place at 45 Cocktail Bars and Lounges in Vancouver July 14 – August 6
Bars and restaurants across Vancouver will stand proud and pledge their support to the Dr. Peter AIDS Foundation this July and August by taking part in the inaugural Pride Crawl Fundraiser to generate financial support for the Dr. Peter Centre in the city's West End.
The Proud Seaman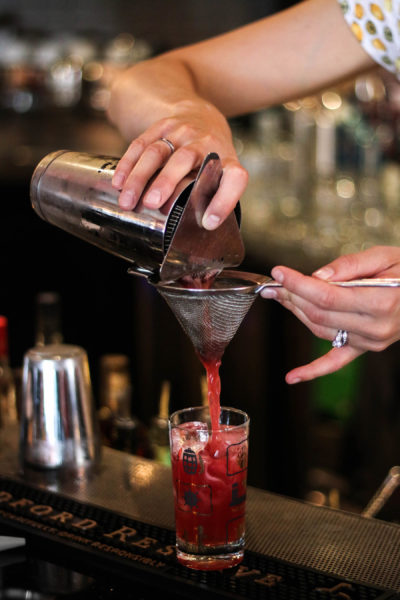 RECIPE
Ingredients: 
1oz Belvedere Vodka
0.25 oz Okanagan Spirits Haskap Liqueur
0.50 oz Apple Black Tea
0.75 oz Lemon Juice
2 Dashes Bittered Sling Cranberry Bitter
Top with Soda
Method: 
Combine all ingredients (except soda) into a cocktail shaker.
Add ice and shake vigorously for 7 to 10 seconds.
Strain over fresh ice in a Collins glass and top with soda.
Garnish with a strawberry, lime zest and a cocktail umbrella.
Restaurant: UVA Wine & Cocktail Bar
Created by: Sabrine Dhaliwal
Social: @UVAvancouver (IG, FB, Twitter)
Website: http://www.uvavancouver.com/
Cocktail Name: The Proud Seaman
Price: $15 ($5 donation)
Description:
With a vibrant red hue, this fruit-forward, low-proof cocktail is a refreshing option for summertime sipping. Haskap liquer from Okanagan Spirits offers hints berries and blackcurrant, while cranberry bitters and fresh lemon juice lend a tartness that helps to balance out the sweet flavours. Served in a tall glass adorned with coastal decor, the cocktail's naughty nautical name is sure to make you giggle.