MyVanCity.ca is sharing 15 days of Cocktail Recipes for the Dr. Peter AIDS Foundation Pride Crawl Fundraiser taking place at 45 Cocktail Bars and Lounges in Vancouver July 14 – August 6
Bars and restaurants across Vancouver will stand proud and pledge their support to the Dr. Peter AIDS Foundation this July and August by taking part in the inaugural Pride Crawl Fundraiser to generate financial support for the Dr. Peter Centre in the city's West End.
Guts 'n Grit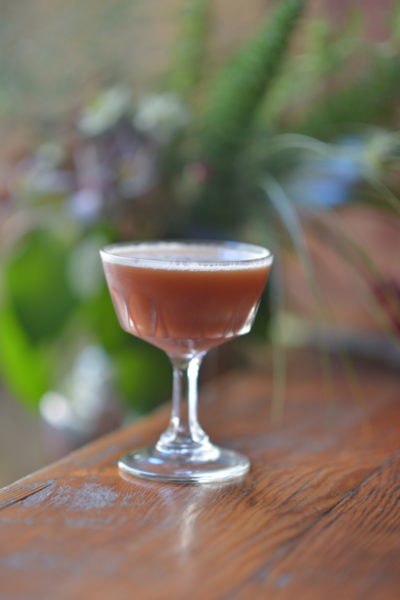 45 ml cocoa-infused scotch*
15 ml Punt e Mes
15 ml lemon juice
10 ml cherry purée**
Shake like hell with lots of ice and fine strain into a chilled cocktail glass. Spray orange oil over the drink and serve.
* Add 2 teaspoons of cocoa nibs to one 750 ml bottle of Famous Grouse. We do our infusion sous-vide at 62 degrees for 45 minutes. Alternatively, you could leave it to steep for 48 hours before straining off the cocoa.
** adjust sweetness by adding honey to taste – omit if cherries are delicious and ripe.
Restaurant: Wildebeest
Created by: Josh Pape
Social: @wildebeestyvr
Website: http://wildebeest.ca/
Cocktail Name: Guts & Grit
Price: $15 ($5 donation)