If you're a fan of really great ribs, then you probably already know about Earls. They are hands-down, the best ribs in town. If you don't however, think of Earls when you hear the word "ribs", you surely will after you read this article.
Earls is having a serious rib event right now, I was fortunate to attend a private media event promoting it. I tucked in and enjoyed an utterly mouth-watering menu.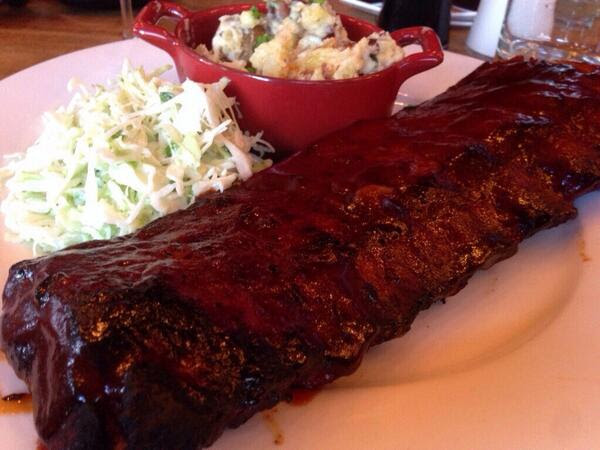 Earls was founded just over 30 years ago in Edmonton by Leroy Earl Fuller and his son Stanley Earl Fuller. What originated as a modest burger and beer joint for locals ended up evolving into what Earls has become today: a non-franchised, family-owned restaurant that conveys warmth and hospitality in a chill environment, with outstanding food. Earls now has 66 restaurants across Canada and into the United States, the most recent being opened in Miami.
The Earls menu boasts a wide variety of dishes worth trying, but I'm here to talk about the ribs, because they really do deserve center stage. Earls ribs come from the highest quality pork and undergo a three step cooking process, which shows care and commitment to taste. After being marinated and slow roasted, the ribs are then braised and baked, which ensures no tasty fat is lost. The result is nothing short of ridiculously delicious. There are 15 beers on tap, as well as a variety of craft beers, any of which can be paired with the ribs.
Not just your man's meal, I sat down (wearing a beautiful white blouse, I might add), enjoyed an entire rack of ribs and got up with my outfit looking as pristine as when I sat down.  The rack of ribs came with a warm potato salad (prepared by first baking the potatoes, and then mashing them with onion, coleslaw and sour cream, which is what you can get all for the incredible price of $25.
If you retweet #thiscallsforribs between now and June 17th, you can be entered to win one of these amazing rib dinners. Believe me, you'll want to retweet.
Bon apetit!