I haven't strolled down Main Street in far too long and Tasting Plates was a great way to get reacquainted with the area.
The night started at Tapas 23 where we were lucky enough to get seated on the patio. The patio was hidden from the city and covered in lovely greenery with live music gently playing by the entrance. They served pork belly with a caramel sauce and brussel sprouts with balsamic, aged cheddar and almonds, which were my personal favourite. Meatballs with sundried tomato spread on flatbread along with a potato crusted chicken wing. It was all delicious but the atmosphere really made Tapas 23.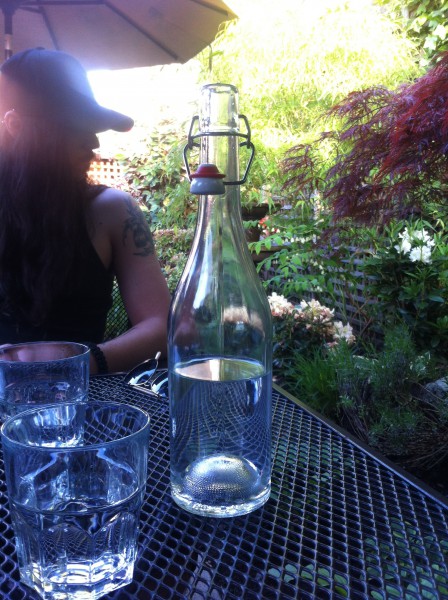 The second stop was the Main Street Honey Shoppe. They had a honey tasting station set up where you could try local honey, thyme honey from Greece, manuka honey and more. Needless to say it was terrific. After the honey tasting you had your options of desserts to try, I went for the Cheese brownie made from tawari honey from New Zealand. They were also handing out raw honeycomb to taste on crackers and cheddar, which is one of the most wonderful things I have ever tasted. I remember visiting honey shops in Kelowna when I was young and taking home the tubes of flavoured honey, but I have never seen anything like this in Vancouver. I will definitely be back to Main Street Honey Shoppe.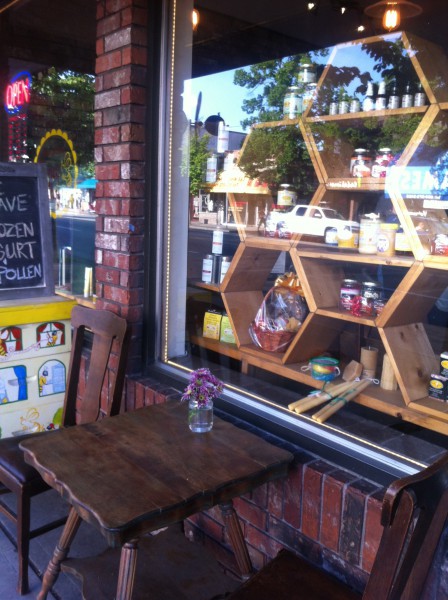 Almost directly across the street is Rocky Mountain Flatbread Co. We were just lucky enough to get one of the five seats they were offering to Tasting Plates patrons on their patio, so we were actually able to sit and have a drink with our pizza as opposed to being handed pizza on a napkin and sent on our way. I was fairly disappointed they had closed the dining area off to the event as I was hoping to sit down and experience this place. I opted for the vegetarian pizza out of the two they were offering. It had spinach, eggplant and roasted cherry tomatoes and was truly divine. Although I've never met a pizza I didn't like, I was very partial to the flatbread they serve all their pizzas on.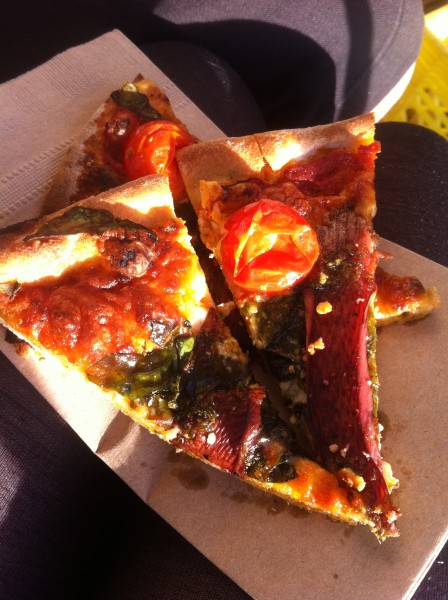 Shaktea is easily the best smelling  shop in Vancouver. I frequent many tea shops and I wish this place was closer to me. They served a few different teas including an iced African dream rooibos which was out of this world. I also got to try their gluten free matcha date ball which I couldn't recommend more. This is just the type of place you could spend all afternoon in, drinking tea and reading a good book.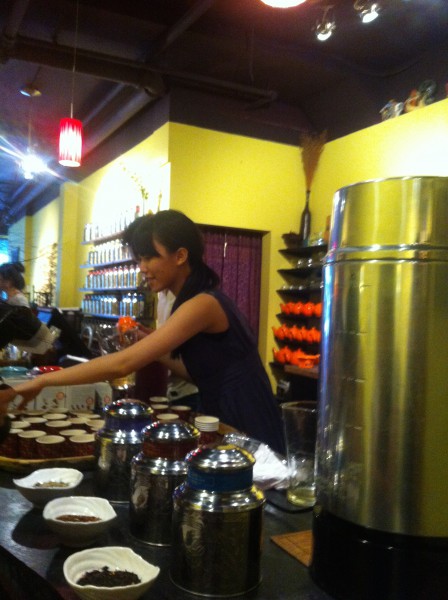 The last two spots to visit were a few blocks down, and made for a gorgeous walk on a sunny evening. When we got there Miura Milk Bar and Rosemary Rocksalt were conveniently located side by side. We decided on Miura first as I was so excited to check them out since I had heard of their unique concept. I loved the layout, high ceilings and modern decor. They had tasters of their savory kachan karaage waffle sando (ginger fried chicken, asian slaw and 1000 island sauce served on a waffle) and sweet teri-vani waffle sando (waffle topped with vanilla ice cream and whipped cream with teriyaki). Now I know those must both sound a little odd but they were wonderful and unique takes on a sandwich and a dessert. Along with this Miura had tasters of their nori nachos and nori dessert nachos. For those of you who don't know nori is fried seaweed and these items give Miura their wonderful Japanese flair. I was very taken with the nori nachos, Miura's wonderful salsa was just so scrumptious I would eat it on anything. However I was not so taken with the dessert nachos. These were served on the same roasted seaweed but with a very different topping, chocolate sauce, strawberries and whipped cream. Personally I could not get passed the salty taste of the nori with the sweetness of the dessert toppings. If you're feeling adventurous or just bored with your everyday sandwich, Miura is a great place for a sweet or savory snack.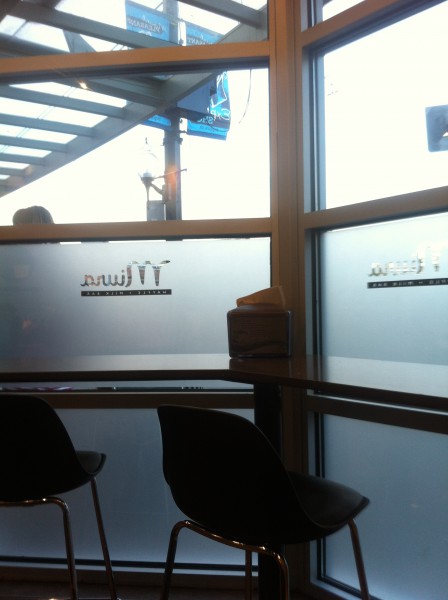 Rosemary Rocksalt was the last establishment to visit. Here the focus is their Montreal style homemade bagels. These are all boiled with honey water before they are baked and it is well worth the trouble. You can get breakfast bagels or Montreal smoked meat bagel sandwiches. They also have a variety of rugolach pastries, bagels and cream cheeses you can take home with you. They served a bagel with lox and cream cheese, alongside a taster of Montreal smoked sandwich on a rosemary bagel and your choice of a rugolach pastry for the Foodster event.  The smoked meat was phenomenal. Rosemary Rocksalt is located conveniently on the 99 bus route and worth the stop.