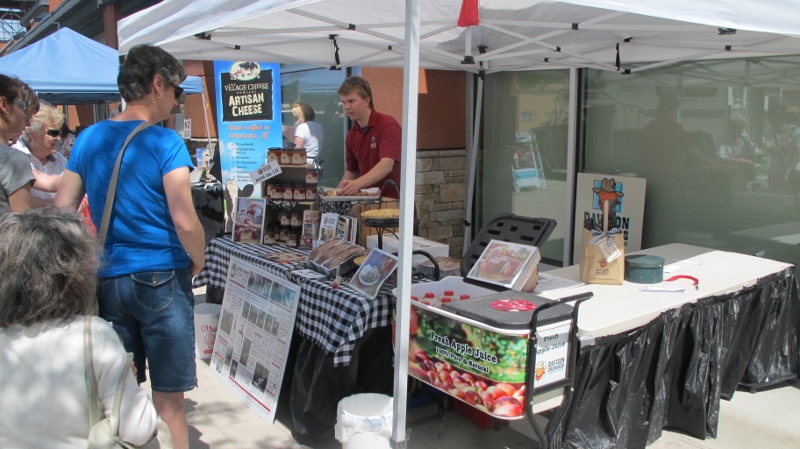 As if on cue, cooler spring days gave way to warmth in Osoyoos for the Slow Food Thompson Okanagan second annual Market of Taste. The warmth went beyond the Okanagan sun to the cheerful chatter and embraces as volunteers and vendors gathered to set up a farmer's market-style street fair.
It was staged on Main Street in front of Watermark Beach Resort and the allure of local treats such as honey, preserves and baked goods, produce from farms and foraging, fresh fish swimming just hours previously, and tantalizing grilled meats captured casual visitors as well as those who travelled purposefully for the event. Live entertainment by talented BC musicians punctuated the celebration of products that personify the Slow Food mantra. The joy was palpable as folks perused the tables of "good, clean, fair" goods that taste good, are grown and/or produced cleanly, that the farmer is paid fairly and are indicative of our region.
Vendors for the Market of Taste paid $20 per table to display and/or sell products from 1 to 4 pm, May 18. Participating in 2014 were:
Heritage Mills Stone Ground Flour & Haynes Ranch The Pie Lady
Jennifer Cockrall-King and Taryn Boyd showcased the three books – Food and the City (Prometheus Books) author Jennifer Cockrall-King, Okanagan Slow Road (Touchwood Editions) written by Bernadette McDonald, art by Karolina Born-Tschumperlin, and Cocktail Culture (Touchwood Editions) by Shawn Soole and Nate Caudle
Roots, Fruits & Fungi
Slow Food Thompson Okanagan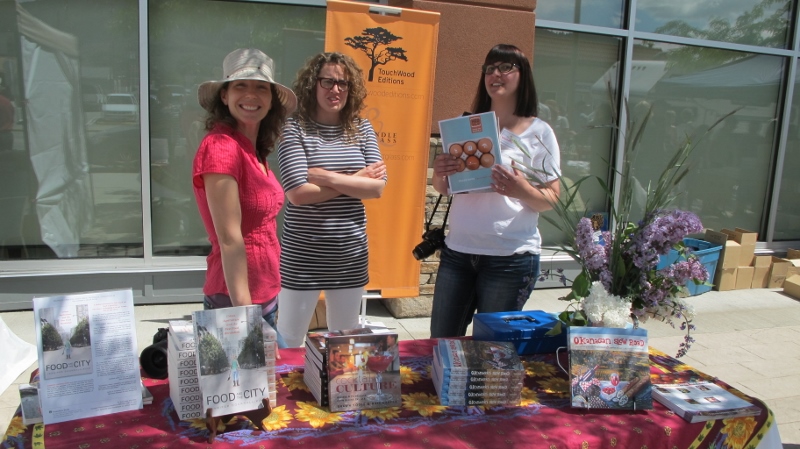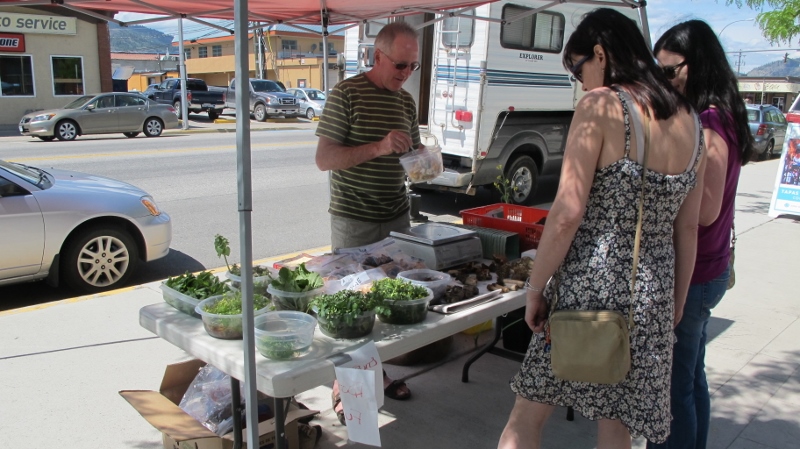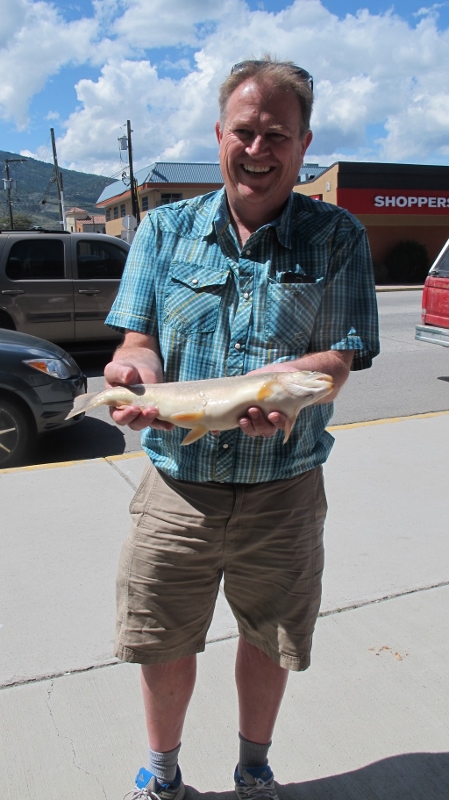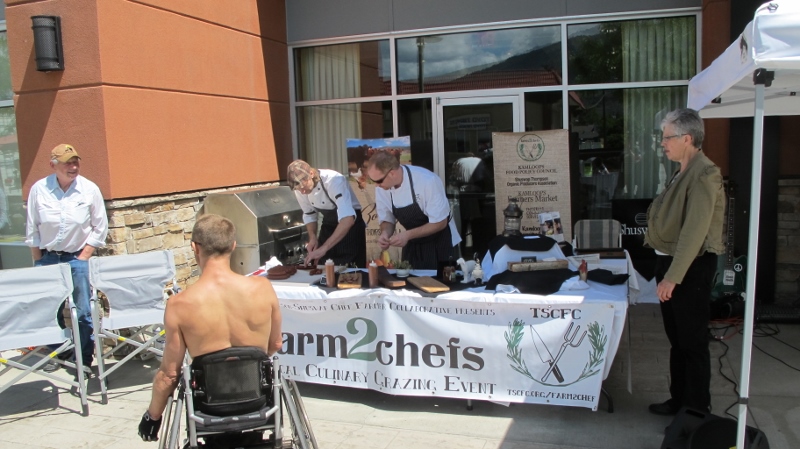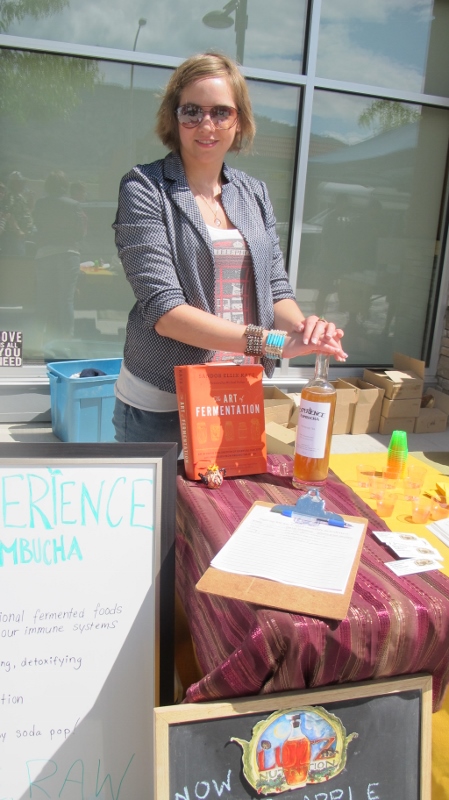 It was an opportunity to not only bring together regional supporters of Slow Food but to welcome the general public to learn more about the movement.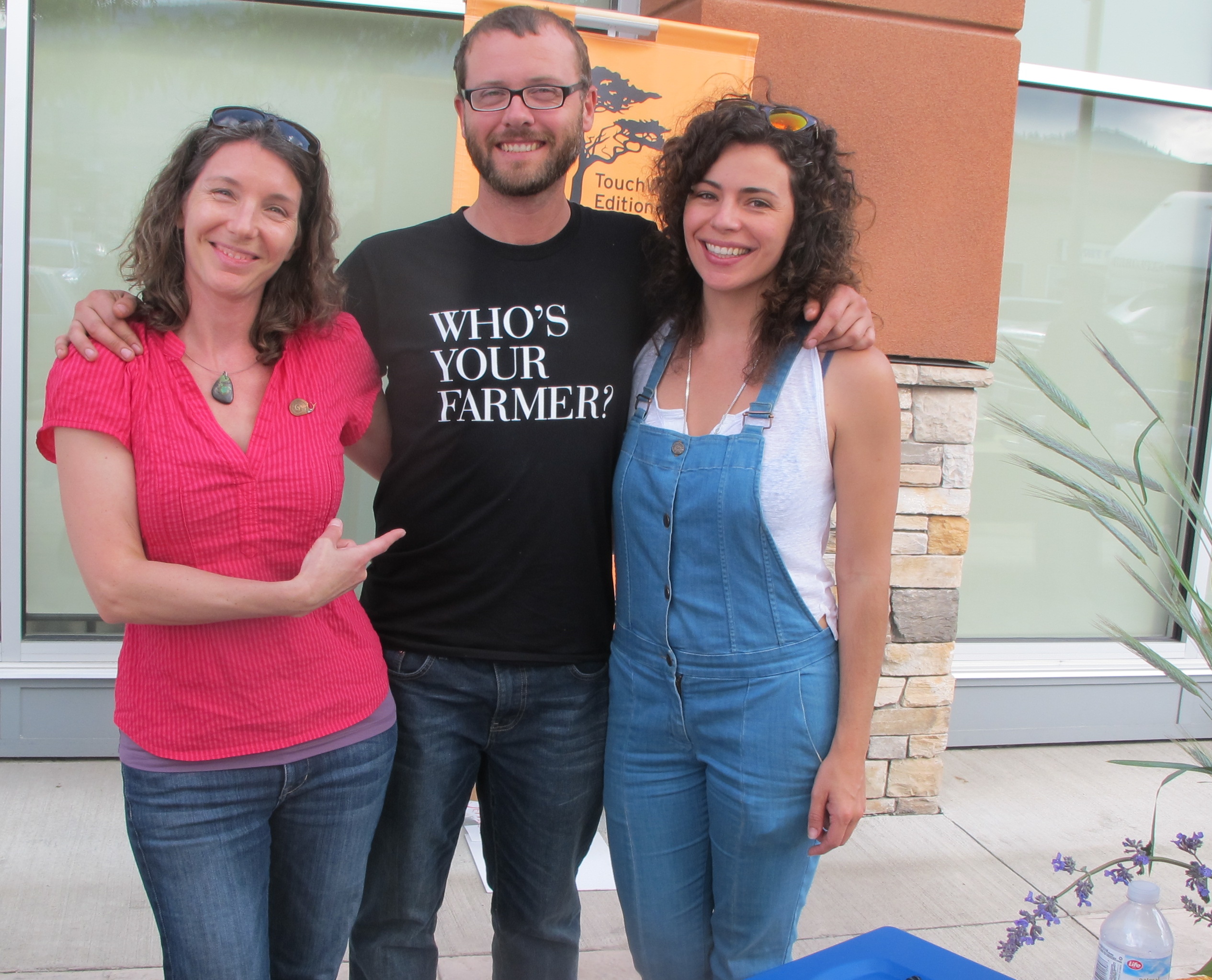 Next up from 3 to 6 pm, the conference area of Watermark was transposed into a Wine Garden where guests could purchase tokens to sample the latest vintages from a talented group of wineries, cideries and distillers. While the inside venue offered a welcomed respite from the heat of the afternoon, the warm vibe of the festivities continued.
This year's Wine Garden purveyors included: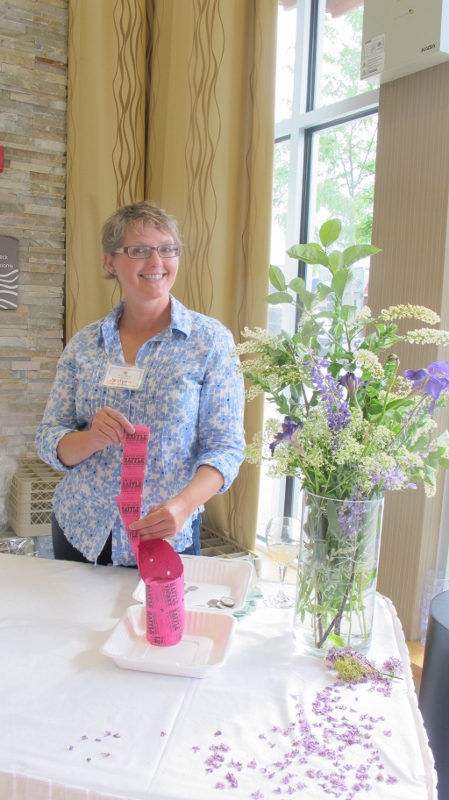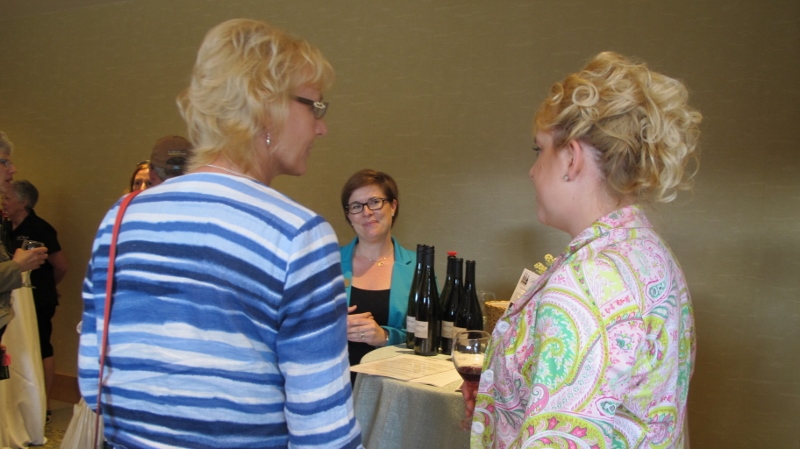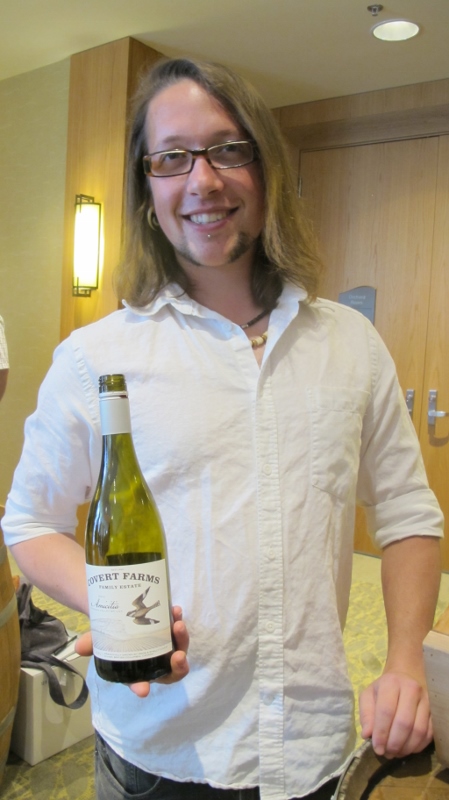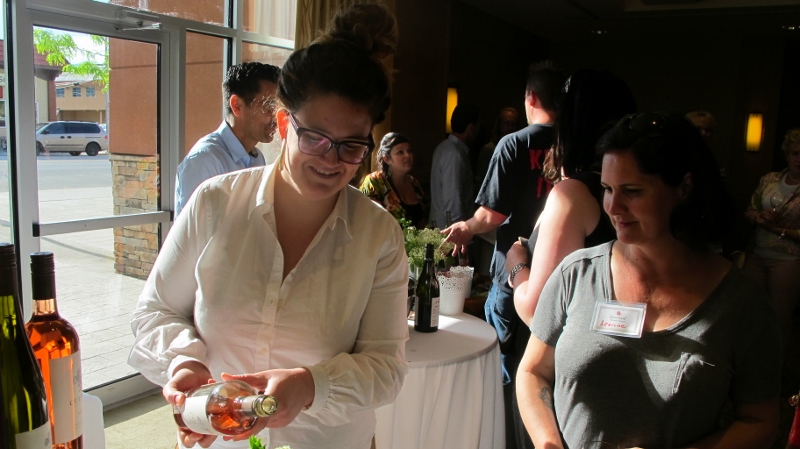 The hallmark event and main fundraiser for Slow Food Thompson Okanagan, for which $75 tickets were purchased in advance to nail down catering numbers, was a Slow Food Interactive Chefs-and-Winemakers Dinner starting at 7 pm. Guests roamed the room to the featured food and wine stations that showcased Okanagan chefs, wineries and local products. The regional chefs and wineries that donated their time, expertise and passion created a sensory escapade of the Thompson Okanagan.
Participating Chef Stations:
The food paired beautifully with selections such as Black Hills Estate Winery, Calliope Wine, Crannog Ales, Culmina Family Estate Winery, and Upper Bench Winery & Creamery. Think delicious and out of the ordinary such as Handmade Nettle Orecchiette, Morel Mushroom, Pork and Spruce Tip Sausage. Perhaps Covert Farms Heirloom Beets, Smoked Ricotta Cheese, Maple Hill Farms Chicken Skin, Preserved Strawberry, Hazelnuts, Lavender Wildflower Honey, and Greens. Imagine Mushroom Ravioli, Rosebank Farm Chicken Meatballs, Covert's Arugula Pesto. How about decorative spoon servings of Northern Okanagan Lamb from Dominion Creek Ranch with Gremolata Parsley Root Foam and Pickled Green Garlic? Savour Backyard Farm Italian Plum Braised Lamb Terrine on Heritage Mills Sourdough Brioche French Toast with Spiced Coronation Grape Jelly and garnished with Opal Basil and Chive Blossom. Contrast Upper Bench Creamery Grey Baby with Garden Herb & Violet Red Fife Wheat Crisps, House-made Prunes with Spruce Tip Honey, Local Spiced Walnuts, Sumac & Wild Juniper. Every sip and morsel was so creative and vibrant, a feast both for the eyes and the palate honouring the best of the region.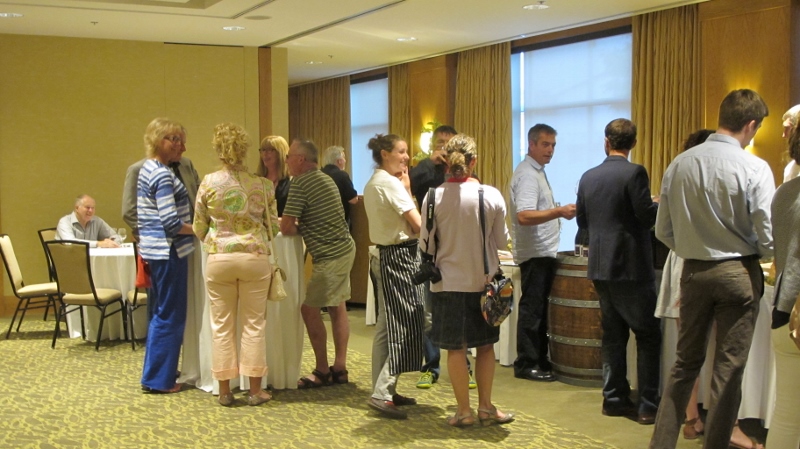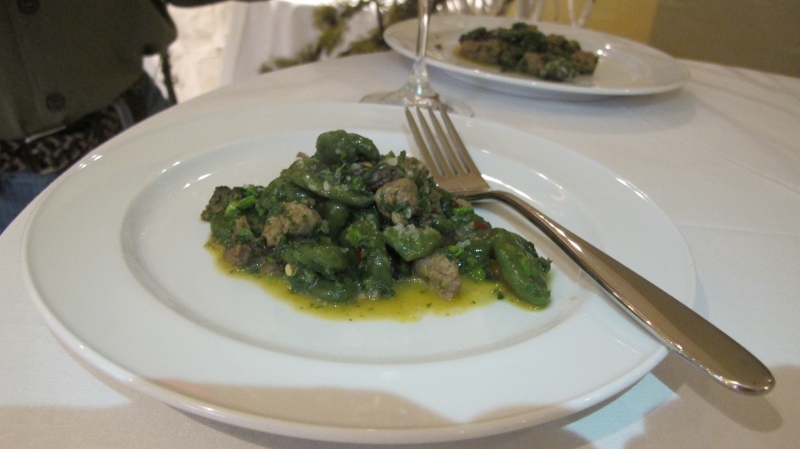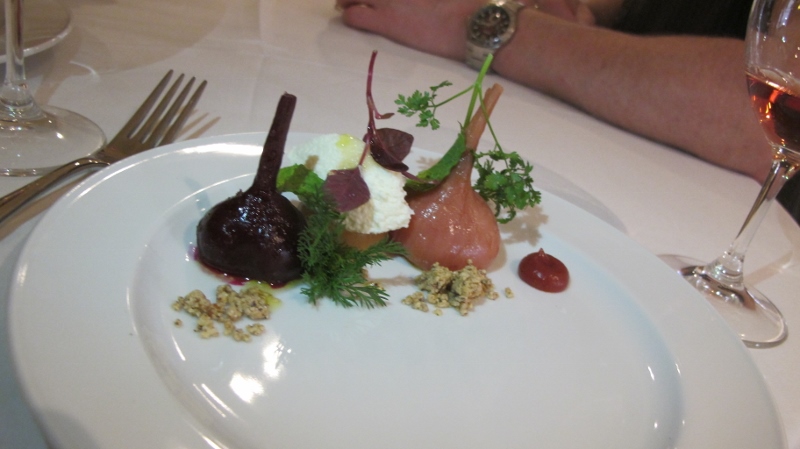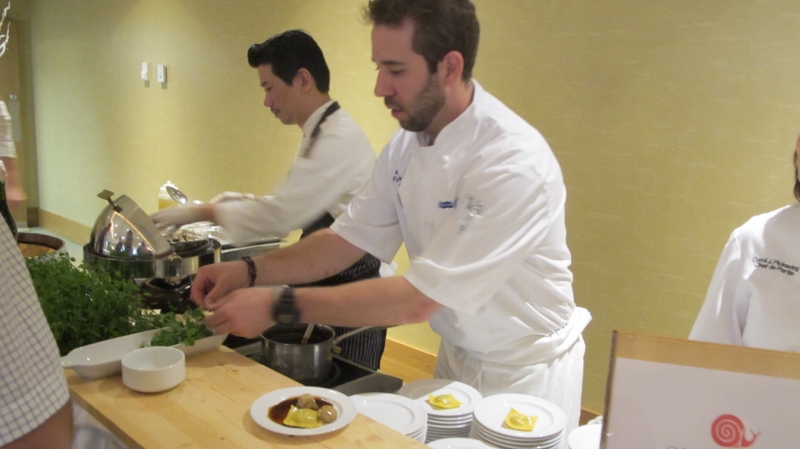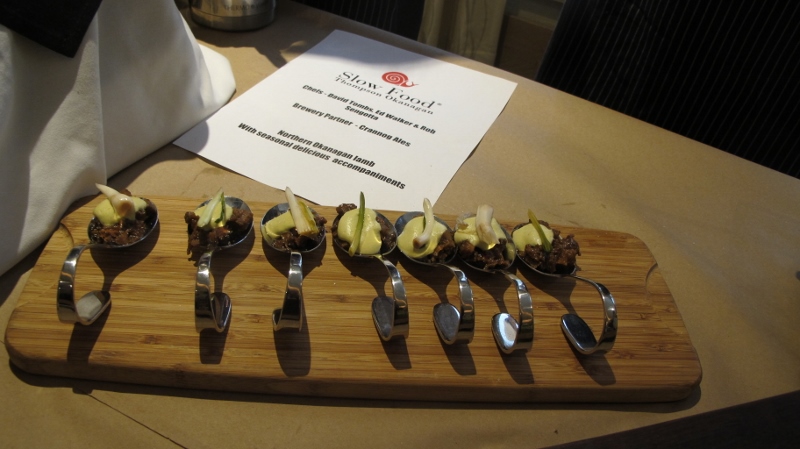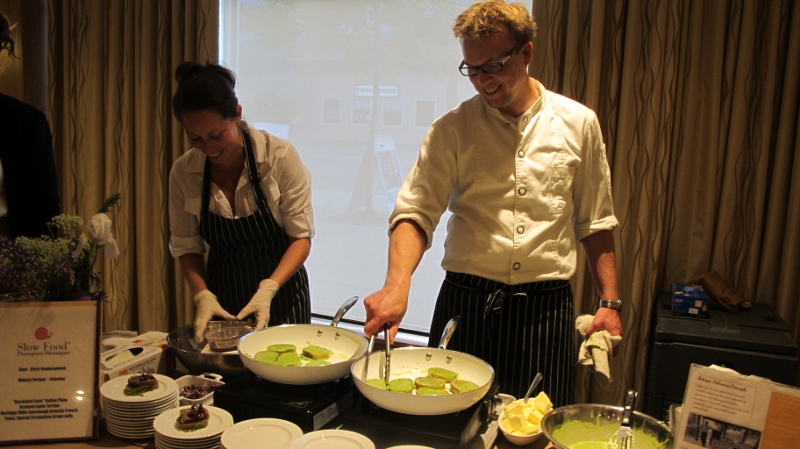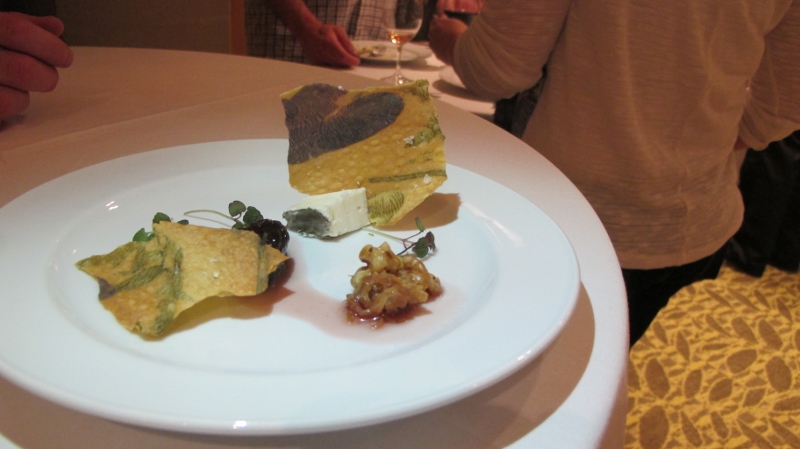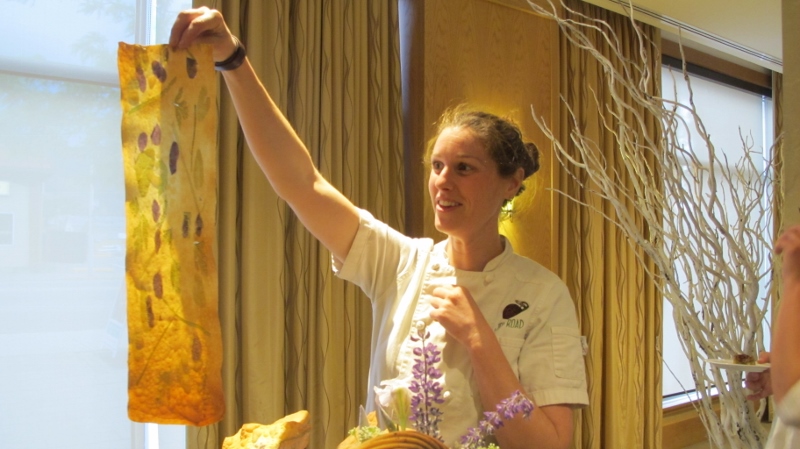 Additionally, Watermark provided Slow Food room rates at $50 per person based on double occupancy. Many artisan producers, Slow Food members and participants jumped at the chance to tarry awhile and catch up with colleagues and like minded individuals.
Slow Food is "a global, grassroots organization with supporters in 150 countries around the world who are linking the pleasure of good food with a commitment to their community and environment." It has been active in regions across Canada for more than 10 years. Today, there are 1,000-plus members spanning the country.
To learn more about Slow Food Thompson Okanagan and find out about upcoming events and initiatives, see http://sfto.ca/ or www.facebook.com/SlowFoodThompsonOkanagan