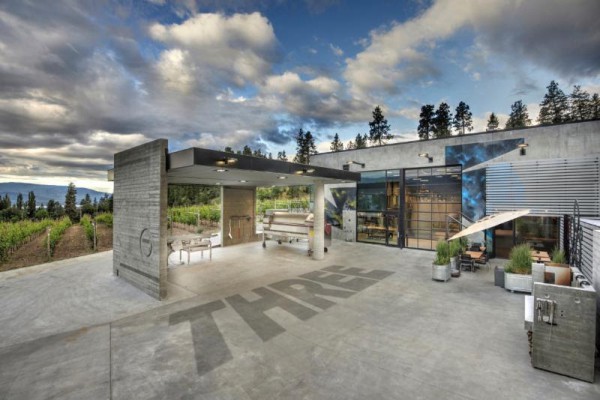 As Okanagan Crush Pad celebrated its 3rd anniversary on September 28th, owners Christine Coletta and Steve Lornie are excited to announce changes within the winemaking team. Michael Bartier will transition his role as chief winemaker to Matt Dumayne which will allow Michael Bartier flexibility and the time required to continue to build his own wine portfolio, Bartier Family Vineyards. Michael will continue to consult to Okanagan Crush Pad indefinitely, continuing his work in developing and managing the vineyards. Jordan Kubek will continue her role as sparkling winemaker. The change in responsibilities will allow for a smooth transition through harvest and the critical time of fermentation.
"The past few years have been a whirlwind of activities, with the team at Okanagan Crush Pad experiencing many firsts and some outstanding accolades in a short period of time. None of this would have been possible without the support of our team," noted Christine Coletta. "We have some of the most talented and passionate people in the wine industry working with us and take great pride in the personal steps and achievements of each."
Michael 
has been a key influencer at Okanagan Crush Pad and his work ethos and personal values have driven much of our vision. He and his brother Don have been diligently working to build their Bartier Family Vineyards wine portfolio and the time has come for Michael to devote more time to growing this brand.
Matt Dumayne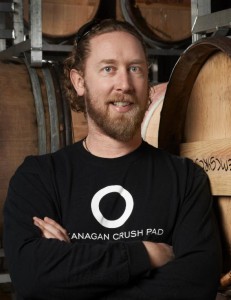 joined Okanagan Crush Pad in February 2013. Originally from New Zealand, with over 25 vintages under his belt, Matt has crafted award-winning wines in Central Otago, California, Australia, and Oregon.  He has proven to be an invaluable asset to the team with a particular passion for Pinot Noir, organics, and natural winemaking. In addition to making OCP's house wine Haywire, Matt will oversee winemaking for clients including 40 Knots Estate Winery (Comox, BC), Singletree (Abbotsford), Coolshanagh (Naramata), and Vibrant Vines (East Kelowna).
Jordan Kubek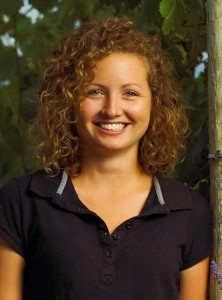 joined Okanagan Crush Pad in August 2011 as a cellar assistant. Since then she has completed her enology certificate at Washington State University and has assumed responsibility for Okanagan Crush Pad's growing sparkling wine program. In the winter months Jordan has gained experience in the southern hemisphere working in Australia and New Zealand with plans to work in Chile this coming winter.
"Steve and I see this as a good and healthy progress for both Okanagan Crush Pad and Michael and wish the Bartier family much success," stated Coletta. "Our business model is to develop and launch successful wineries and it is a natural transition to have Bartier Family Vineyards take the next step. They will remain as custom crush clients and Michael will focus his services to helping us develop our Garnet Valley Ranch vineyard."
At Okanagan Crush Pad, harvest 2014 commenced on September 5 with the arrival of Chardonnay grapes grown at Secrest Mountain Vineyard for the Haywire sparkling wine program. This vintage is shaping up to be an exceptional year. Due to a record amount of visitor traffic this past summer, the tasting lounge at Okanagan Crush Pad, located in Summerland, BC will remain open daily through fall. The guest center is built into the heart of the cellar offering visitors a front row seat to harvest and crush. For more information visit www.okanagancrushpad.com.