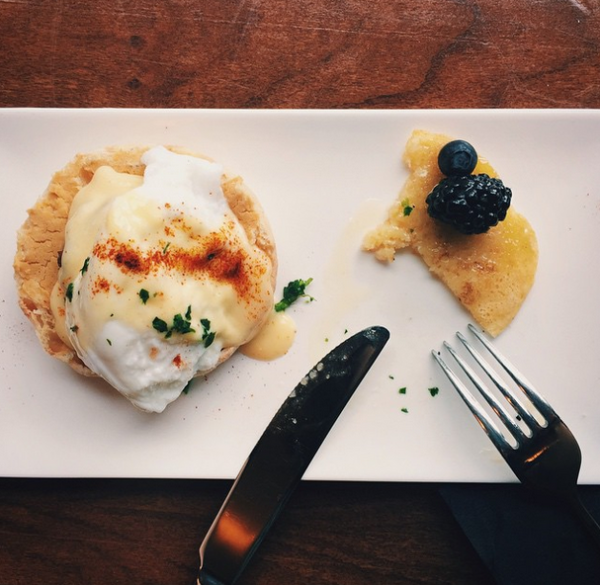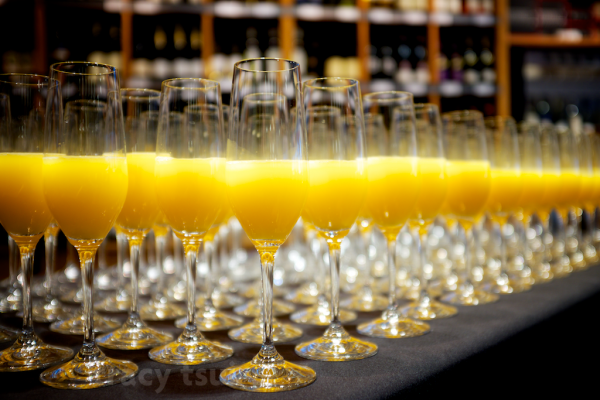 Dine out Vancouver, a yearly tradition in the rainy city where everyone gets to feed their curiousities. Vancouver Foodster has had many successes with events like Tasting Plates but this time they have put on a fantastic brunch crawl for various neighbourhoods around town. I had the fantastic chance to experience the West End brunch crawl which began with an amazing mimosa at Marquis Wine Cellars on Davie street.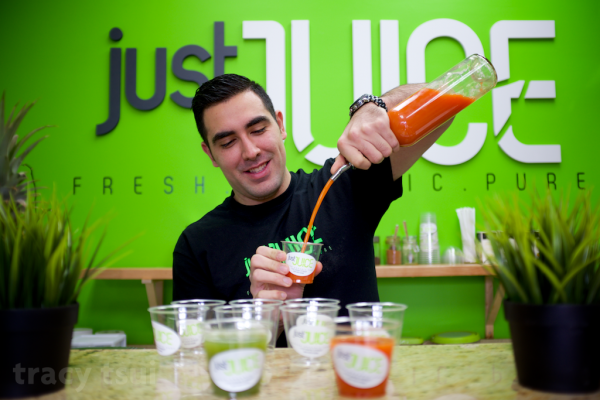 After indulging in an early morning kick start, we walked a block to a healthier option to the Just Juice Bar on Davie and Thurlow. Serving a clean, crisp, and refreshing taster of their organic cold-pressed juice, it is a fantastic addition to the West End. We were served the "Classic Greens", which consisted of cucumber, celery, rainbow chard and pear, was fresh and light where their "Health Rocket", which was comprised of coconut water, pineapple, carrot, grapefruit, and ginger, had a fantastic zing and tangy finish.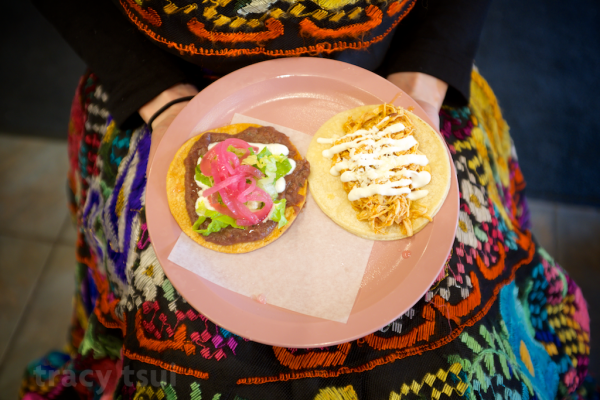 Across the street at Los Amigos Tacos, we were served a duo of tacos. A crispy tostada de frijoles (beans), and a shredded chicken breast soft taco. Greeted by a lovely lady in a Mexican dress, she was kind enough to pose with my plate. I have been spoiled with amazing tacos and I have personal bias but their small restaurant was the owner was friendly. They serve a delightful hibiscus drink, which was light and floral. Make good use of their salsas on the side, it will add a nice depth to your tacos.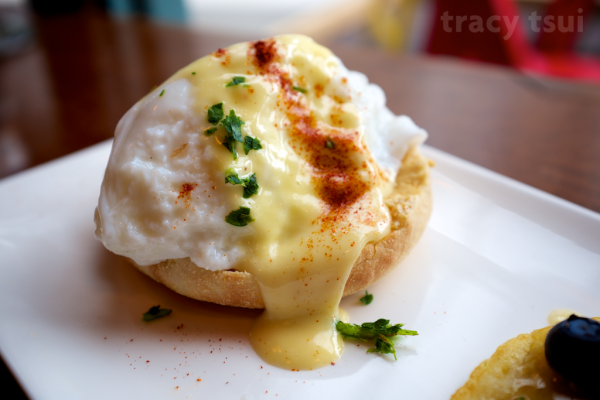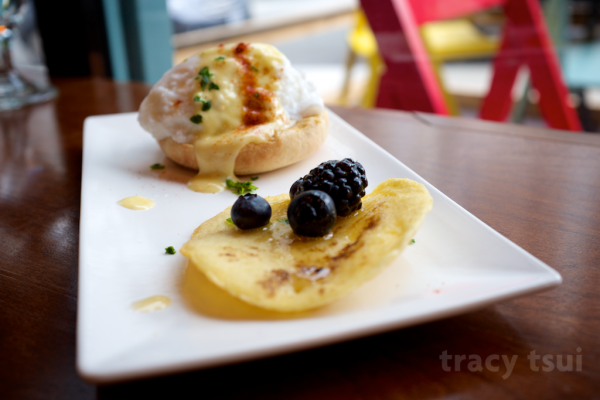 With three more locations, we wandered to Robson street and had a fantastic duo presented by Morocco West. Upon entering, they have framed different "awards" from other Vancouver Foodster events which I found cute but they won for good reason. We were served a Moroccan Benny and a Moroccan Pancake. The delightful benny was served on a polenta cake-like bottom, with garlic-y hummus, merguez sausage, a free range egg and topped off with paprika hollandaise. Let me tell you…I loved this take on the traditional benny. The textures were perfect and the hummus blended all the flavours together. The merguez sausage was salty but there wasn't too much that it was overwhelming. The hollandaise was not too rich and if it wasn't a faux pas, I would have licked my plate clean. Their thin pancake had a beautiful honey butter melt and fruit, which was light and it finished the meal perfectly. Thank you for making me love eggs benedict again.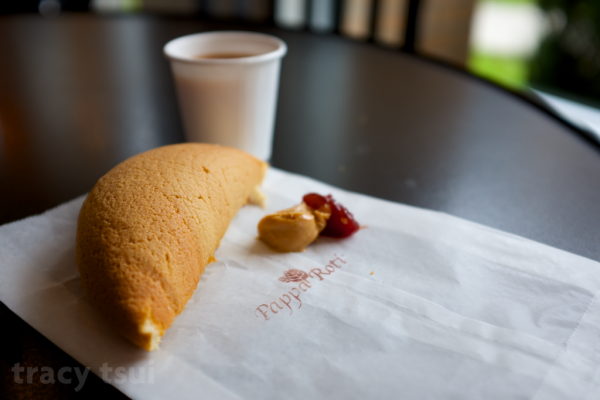 Do you know that smell of freshly baked goods? Well Papparoti will provide you with that amazing scent. Known for their classic coffee buns, we were served half of a bun along with peanut butter and jam accompanied by their signature karak tea. With the crunchy caramel/coffee top and the soft and warm bun, I couldn't help but purchase another one after my taster. I found that it didn't need any condiments because with the karak tea, which tastes like a light chai, the bun will melt in your mouth. They bake these lovely pillows of goodness every 20 minutes so if you visit, you'll most likely be getting a fresh one.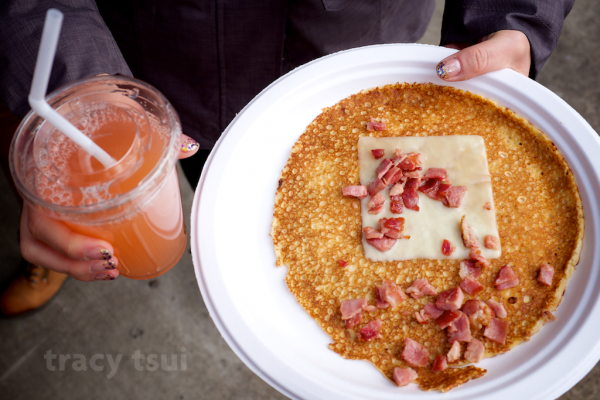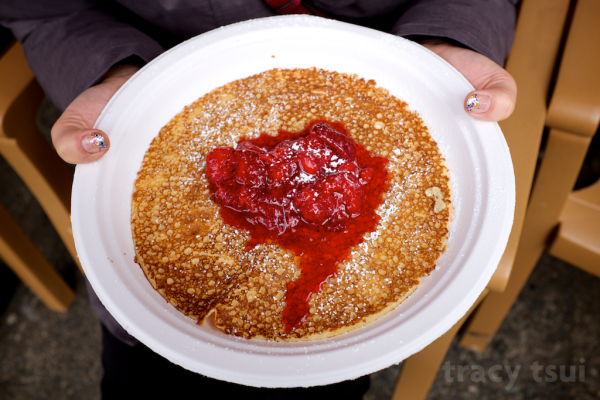 Finally on our little west end adventure was the De Dutch Pannekoek House. Although we weren't served the full sized version of the pannekoek, we were given their classic items of strawberry pannekoek and bacon cheese pannekoek along with strawberry lemonade. As you may have expected, it's a thin crepe-like pancake with toppings but in their restaurant they have more creative creations and if you have never had a pancake as large as your face, it's always a bonus.