Experience the best of island wine this summer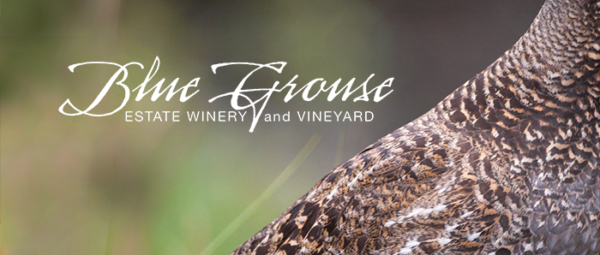 The Story: 
Blue Grouse invites you to taste their wines
at several locations across BC this summer.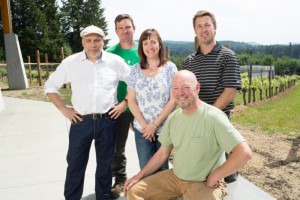 Blue Grouse Estate Winery opened doors to their brand new tasting room and winery facility in May and hundreds of people from across Vancouver Island, British Columbia and many other countries have been flocking to experience the latest vintages from the historic property. For those who are not able to visit the Cowichan Valley tasting room in person (open daily 11am to 5pm at 2182 Lakeside Road, Duncan, BC), there are many other unique opportunities to taste their wines.
Here are a few:
Mahle House Summer Garden Party (Sunday, July 26)
Enjoy Blue Grouse wine, beer, cider and delicious food in support of Coco Cafe & Cedar Opportunities Co-operative. The fundraiser features live music from The Deaf Aids, a Beatles tribute band. Tickets still available at the Mahle House or through the Coco Cafe for just $65.00. (2104 Hemer Road, Nanaimo, BC)
3rd Annual BC Pinot Noir Celebration (Saturday, August 22)
Hosted at Linden Gardens in Kaleden, BC, Blue Grouse has been handpicked to participate in the 3rd annual celebration that brings together passionate Pinot Noir producers in the province in an interactive and fun atmosphere. Features international guest speaker Stephen Spurrier. Tickets are $175.00. (315 Linden Avenue, Kaleden, BC)
18th Annual Vancouver Island Feast of Fields (Sunday, September 20)
The Vancouver Island Feast of Fields is one of BC's longest standing local food celebrations. This four-hour wandering gourmet harvest festival highlights the connections between farmers and chefs, field and table, and between farm folks and city folks. Live music, gourmet food creations, craft beer and Blue Grouse wine. Funds raised support FarmFolk CityFolk's work to cultivate a local, sustainable food system in British Columbia. Tickets are $95.00. (O.U.R EcoVillage, 1565 Baldy Mtn. Road, Shawnigan Lake, BC)
Savour Cowichan Festival (September 25 – October 4)
Blue Grouse will be front and centre at several events that make up the 10 day Savour Cowichan Fesitval, in support of Canucks Autism Network in the Cowichan Valley. It all kicks off with the Barge On In event on September 25 (6-9pm). Enjoy live music and wine tastings at the winery (September 26 – 1-4pm & September 27 – 8-11pm), and don't miss their complimentary Pig Roast (October 3 – 12-4pm) featuring wine pairings and all the tasty fixings. Many events are free.
Visit SavourCowichan.com for the full event schedule.
Sip & Savour Salt Spring Harvest Food and Drink Festival (October 9-October 11)
On Saturday, October 10th the Salt Spring Island Farmers Institute (351 Rainbow Road) will be transformed into a fabulous Grazing Experience (1pm-4pm) as visitors will sip fine wines, including Blue Grouse, great craft beer and cider from the Vancouver Island and Gulf Island growing region. Some products and produce will be available for purchase,  so bring along some cash in case you want to take some savoury memories home with you.
Visit sipandsavoursaltspring.com for the full event schedule.
About Blue Grouse: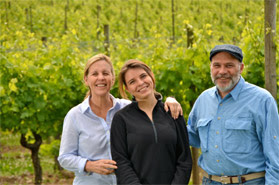 Family-owned, sustainably-farmed and award-winning, Blue Grouse Estate Winery is located at 2182 Lakeside Road, Duncan, BC within the Cowichan Valley on Vancouver Island.
The new winery and surrounding vineyards are a sought after destination not only for sampling the winery's award-winning portfolio of Island wines, but also for picnics and family adventures.
The inspired new winery facility was built with many sustainable elements including locally-sourced construction materials, the use of geothermal energy, onsite water collection and treatment, as well as other features that reduce mechanical heating and cooling.
The new Blue Grouse tasting room is open daily from 11AM to 5PM from June to October. Call 250-743-3834 or email info@nullbluegrouse.ca for winter hours, group bookings or just to say hello.
Join the winery's Fan Club to receive quarterly wine shipments including hand selected wines such as award-winners, pre-releases, limited releases and library verticals as well as reduced prices and complimentary tastings.
For more information, visit bluegrouse.ca, sign up for their informative Newsletter and follow the conversation on Facebook and Twitter.