Salt Tasting Room Extends San Sebastián Experiment
 Gastown Eatery Continues Free Tapas Event Due to Popular Demand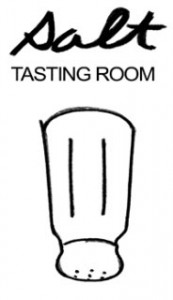 Vancouver tapas lovers rejoice! Salt Tasting Room is prolonging its latest sampling event to serve up savoury sharing plates for another month. Due to overwhelming popularity, Gastown's premier wine bar has extended the San Sebastián Experiment, just in time for the fall season.
Curious foodies seeking a taste of delectable Spanish fare can order a tasting flight or glass of wine, beer or sherry and get a complimentary sampling of tapas. That's right, Salt is offering up free tapas to accompany those adult bevvies.
Whether guests are on the hunt for a post-work drink or clever date night spot, the San Sebastián Experiment offers a smorgasbord of high-quality delicacies new to most Vancouver palates. Expect plates piled high with mixed olives, white anchovies, six-month aged manchego cheese, bone-in serrano ham and salchichon iberico. These enticing and exotic treats will likely have mouths watering.
"Countless Vancouverites have taste-tested our exotic tasting plates, and they're still hungry for more," said Seán Heather, owner of Salt Tasting Room and head of Heather Hospitality Group. "Needless to say, the 'experiment' was a total success and we couldn't ignore all the positive feedback our guests offered. We look forward to welcoming new and returning  guests to experience the final month of the event."
Vancouverites can check out the San Sebastián Experiment now through October 11 from 3:00 p.m. to 6:00 p.m. Its newest iteration begins October 12 and extends through November 8, with seatings taking place Tuesdays to Saturdays from 4:00 p.m. to 5:30 p.m, and all day Sunday and Monday from 4:00 p.m. until late. Tables of six and under can enjoy the San Sebastián Experiment.
For more information or to make a reservation email  [email protected].
About Salt Tasting Room
Salt Tasting Room is a dynamic charcuterie and wine room with exposed brick walls and a long sharing table. Open daily from noon to midnight, guests can choose items from a chalkboard menu featuring the most diverse selection of local charcuterie, cured meats and global artisan cheeses in the city, along with an extensive selection of wine (by the glass, bottle or flight) and more than 20 varieties of sherry. Let Salt's savvy, casual and charismatic staff guide you through Salt's ever-changing menu of meat, cheese and wine.
Feature pic: Photo credit- Viranlly Liemena