Pairing Le Vieux Pin Elegant Wines with Savoury German Cuisine 
Vancouver's Bauhaus Restaurant is teaming up with the Okanagan's Le Vieux Pin for a New World twist on two seminal European culinary cultures.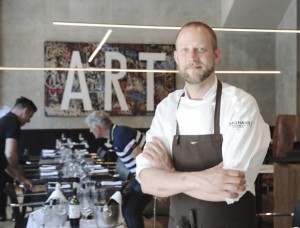 On Tuesday, October 27 2015, Bauhaus will host a five-course dinner.  Guests will enjoy premium bottles from Le Vieux Pin, which uses traditional French winemaking techniques, paired with both traditional and contemporary German dishes.  The dinner at Bauhaus will be prepared by world-renowned Michelin Star Chef Stefan Hartmann, and the courses will be paired with the following wines from Le Vieux Pin.
*           2014 Vaïla Pinot Noir Rosé
*           2012 & 2014 Ava (Viognier, Roussanne, and Marsanne blend)
*           2013 Syrah Cuvee Violette & 2012 Syrah Cuvee Classique
*           2012 Équinoxe Syrah – recently released flagship wine
*           2010 Syrah Cuvee Classique – Library
Le Vieux Pin 10 year Anniversary Dinner
$190 per person exclusive of taxes and gratuity
Tuesday, October 27, 2015
Time: 7pm
Bauhaus Restaurant
1 W Cordova St., Vancouver
604-974-1147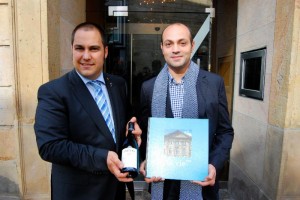 The winemaker's dinner comes on the heels of a number of exciting placements of Le Vieux Pin wines in several Michelin Starred Restaurants in Europe including:
*           Sven Oetzel, Chef Sommelier, La Vie, Osnabruck, 3 michelin star: "Le Vieux Pin's wines deliver the charming fruit drinkers love from new-world yet unlike many wines from the new-world they retain a freshness and elegance that is often lacking"
*           Marcel Runge, Head Sommelier, Aqua at Ritz Carlton, Wolfsburg, 3 michelin star:  "I love the purity of character in Le Vieux Pin's Syrah. The fruit is presented in a clean and transparent way, not hidden behind oak or excessive winemaking. There is a litheness to the wines that makes them very charming and a joy to pair with our food."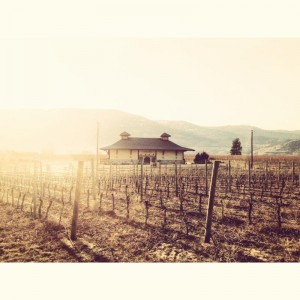 About Le Vieux Pin:  Named for the solitary majestic old growth pine of their Oliver estate, Le Vieux Pin sits perched amidst the famed vineyards of the Black Sage Bench: Canada's sole pocket desert, located in the South of British Columbia's Okanagan Valley. Since releasing their first vintage in 2005, Le Vieux Pin has captured the essence of traditional French winemaking, along with the bold New World character distinct to the region. Considered by the national wine industry to be a leading Syrah producer, the winery uses low input viticulture and non-interventionist winemaking to make exclusive vintages that carry with them a sense of time and place. These fine wines can be savoured nationwide and internationally, at select culinary hot spots, gastronomical institutions and fine wine merchants.  The pine tree stands alone.
our social:

About Bauhaus:  The Bauhaus Restaurant brings a new style of dining to Gastown, Vancouver. With Stefan Hartmann a world-renowned Michelin Star chef at its helm, the menu reflects a fresh contemporary approach to German cuisine.  The beautifully designed restaurant features both a dining room and a large lounge area. The menu incorporates both local and fresh seasonal ingredients and features a chef tasting menu, an à la carte menu, a German classics menu and a lunch menu.  The restaurant is situated inside one of Vancouver's unique historical buildings, also known as The Boulder Hotel, originally built in 1890. The building over the last 100 years has gone through many changes: from its early years as a saloon, bank and hotel. www.bauhaus-restaurant.com