Chef Ron Shaw of Grapes & Soda  #TasteofThursday Vegetable Okonomiyaki recipe wine pairing suggestion – Hao-Yang Wang, Sommelier.
Pairing Notes:
Paired with Soahc Riesling 2014 from BC, Canada
General Manager and Sommelier, Hao-Yang Wang suggests pairing the Vegetable Okonomiyaki with Soahc Riesling 2014 from BC, Canada, noting: "The Soahc is off-dry, zesty and playful, with dominant stone fruit notes. We really wanted to contrast the wine with something decadent. The pancake is rich and fatty with the mayo with sweet and savoury notes from the teriyaki sauce, and we tie it all together with a bit of fresh apple in the dish to bring back the fruitiness of the wine."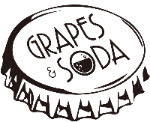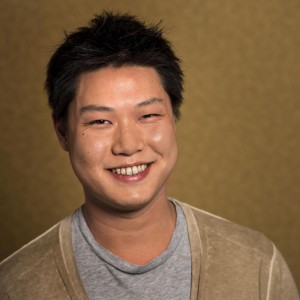 Hao-Yang Wang, General Manager & Sommelier, Grapes & Soda
Already the General Manager and Sommelier at Grapes & Soda's sister restaurant Farmer's Apprentice, Hao-Yang Wang first started pursuing his passion for oenology as a store manager and resident Sommelier at Liberty Wine Merchants before moving on to hold the role of Assistant Wine Director and Assistant Manager at West restaurant and assistant GM and Sommelier at PiDGiN in Gastown.
A graduate of the International Sommelier Guild's Level 2 program and a recipient of the Wine & Spirit Education Trust (WSET) Level 4 diploma, Wang is excited by the opportunity afforded him at Grapes& Soda, where he can both embrace his love of natural, organic and biodynamic wine and broaden the palate of each guest by introducing them to a wholly new dining experience where thought-provoking dishes complement the wine rather than the other way around.
Twitter: @grapesandsoda
Facebook: Grapes & Soda
Recipe:
Vegetable Okonomiyaki with Cabbage and Apple Salad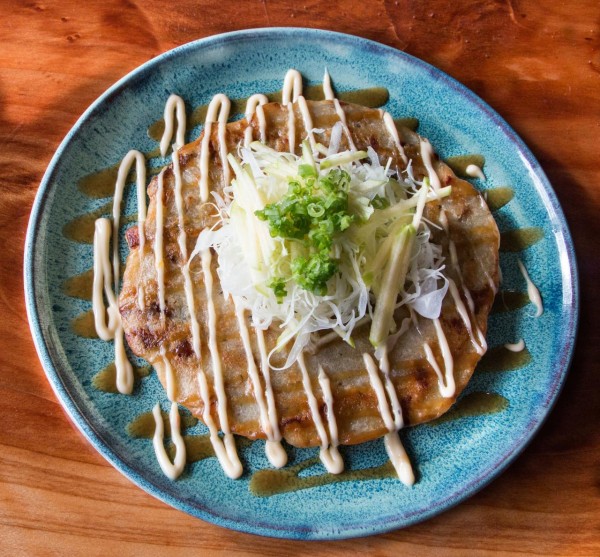 Serves 4, 10-12 cm Okonomiyaki
INGREDIENTS
Vegetables
½ head small cabbage, sliced very fine
1 white onion, sliced fine
4 green onions, sliced, rinsed and drained
16 pc button, chestnut or shiitake mushrooms or 4 king oyster mushrooms, cut into small pieces
1 green apple
Other
Japanese mayonnaise
Okonomiyaki sauce
(both available from specialty Asian markets)
Batter
300 ml cold water
1 Cup all purpose flour
egg white from 1 large egg, whisked to stiff peaks
1 tsp equal parts: ground nori, ground dried shiitake, ground dried green onion, kosher salt (*note – great seasoning for many dishes such as rice, soups, etc.)
METHOD
Batter
Combine flour and seasoning mix. Mix in water to form a batter. Fold in egg whites.
Rest in fridge. *Note – make as close to using as possible.
Okonomiyaki
Sauté vegetables separately: ¾ of the cabbage, all of the white onions and the mushrooms. Remove from pan before browning. Let cool.
Heat a 6" non-stick or cast iron pan over medium heat. (Or two pans if you're confident enough to make a couple at once.)
Mix your sautéed vegetables into your batter and pour into hot, well-oiled pan(s), dividing the mixture evenly into 4 servings.
Allow a nice golden brown crust to form on the bottom before attempting to flip it over. Once ready, confidently flip the pancake over and brown on the other side.
When golden on both sides, slide onto a plate and zigzag both the mayonnaise and Okonomiyaki sauce over the top.
Add a small pile of the sliced raw cabbage mixed with matchstick sized cuts of apple and sprinkle with green onions. Serve hot.
Variations:
Okonomiyaki are very versatile. You can add bite sized pieces of almost anything you like: left over chicken, carrots, bacon, ham or small pieces of pork shoulder or leg, fish of all sorts, roasted onions, smalls bits of potato, squid, green beans, oysters, ground meat. In Hiroshima, they even add noodles. Other very common toppings include aonori (seaweed flakes), benishoga (a red version of pickled ginger), bonito flakes, chopped nori, etc.
*Note: Any meat products added should be fully cooked prior to adding the batter mix to the pan.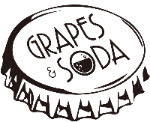 Ron Shaw's pedigree as the former Executive Chef of Vancouver restaurant Bishop's, where he studied under celebrated chef and arguably the local godfather of fresh, farm-to-table cuisine John Bishop, makes him the perfect fit for Grapes & Soda.
Espousing the same culinary philosophy as Bishop and owner David Gunawan, Shaw flips the coin on standard operating procedure by serving up sustainably sourced, seasonally inspired small plates that are paired with an array of natural, organic and biodynamic wines rather than the wine informing the food.
Beyond his background in acclaimed restaurants such as maze Grill, Zuma and Alain Ducasse at the Dorchester in London, Shaw also brings formal training as a sommelier to the back of house, giving him a unique perspective on how best to design dishes that complement Grapes & Soda's industry leading natural wine program.
Twitter: @grapesandsoda
Facebook: Grapes & Soda