I was thrilled when contacted by Mireille Sauve of the Wineum Brella, who asked if I'd be interested in tasting some German wines with Romana Eschensperger, a visiting Master of wine, who was in town. Well there aren't many things that would get me up early to drive into Vancouver, but tasting German wines with Mireille, is one of them.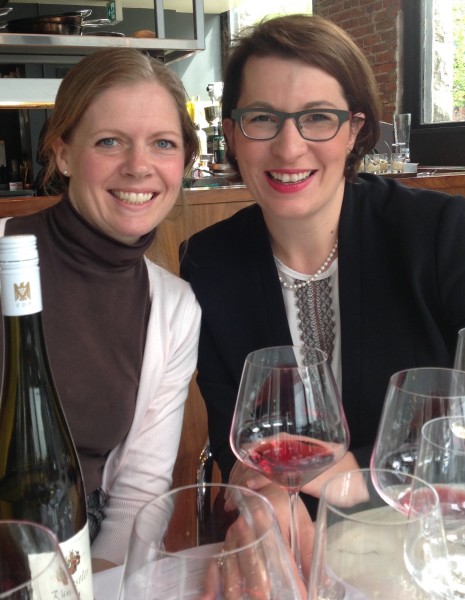 I arrived at the Gastown restaurant and found Romana to be an excellent ambassador for German wines. She was as bright, bubbly and refreshing as the wines I tasted. Romana, who was elected "Best Sommelier of Berlin" in 2005 and has worked as head sommelier at a three star restaurant near Cologne, was very knowledgeable and I learned a lot from her.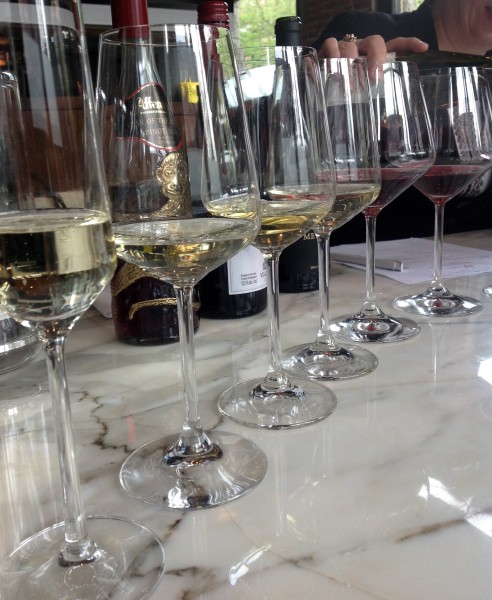 We began our tasting with a sparkling Riesling from Dr. Loosen. I was surprised to learn that the Germans are one of the biggest consumers of sparkling wines with over 5 bottles per capita being enjoyed every year. They are also the third largest producers of sparkling wines. Our wine had an appealing nose with floral notes and a hint of yeastiness. Good mousse and pleasant fruitiness on the finish. This wine is a bargain at just $15.99. Grab some for your next movie and popcorn night.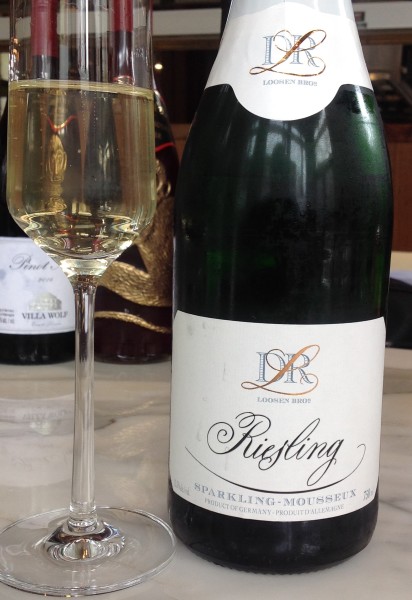 An organic Riesling for just 13.99? Yes, that's what you get with "Landlust" from the Mosel. Lime and mineral with a hint of stone fruit on the nose. Good acid/sugar balance. Very tasty with fruit lingering on the finish. With only 10.5% alcohol, this is a great luncheon wine.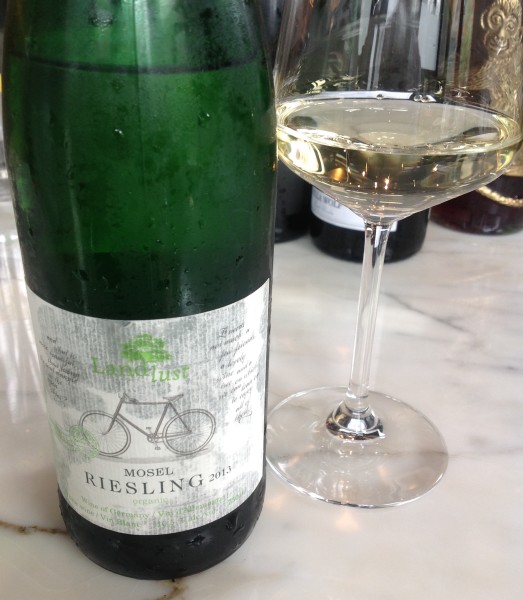 "Smooth Leaf" is a Pinot Blanc from the Baden region. This wine was a very pleasant surprise. Five years old and delicious with a flavour profile quite unlike other Pinot Blanc wines, most people are familiar with. It was very bright golden yellow in colour with a peeled grape Muscat-like nose along with hints of flint, brine and a smoky note on the back end. Be sure to buy some of this versatile food wine that is only $15.99 and widely available at BCLDBs. It was one of my favourites of the day.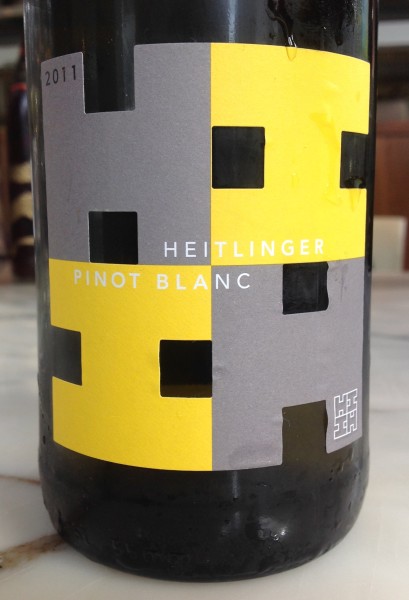 The next wine destroyed the popularly held notion that 'all Rieslings are sweet'. The 2014 Von Winning "Paradiesgarten" made my mouth water when I smelled it.   It has a classic Riesling nose along with notes of pineapple and smoke. The bright and racy acidity means it will age well for another two to five years, if you can manage to hang on to it. This oaked aged wine will pair well with summer BBQ dishes.   $32.99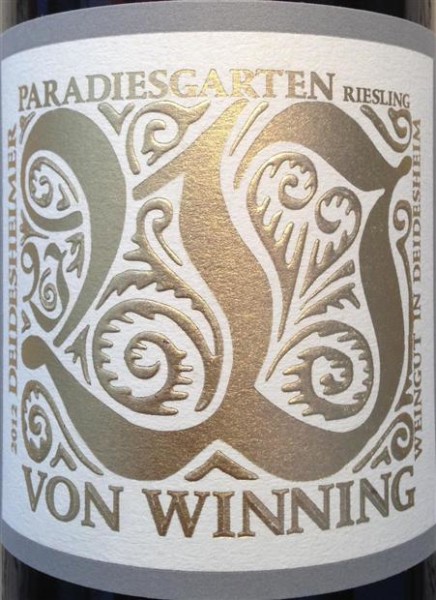 Then it was on to some Pinot Noir. It is hard to pin down a "German style' for pinots since there are so many regions where it is made.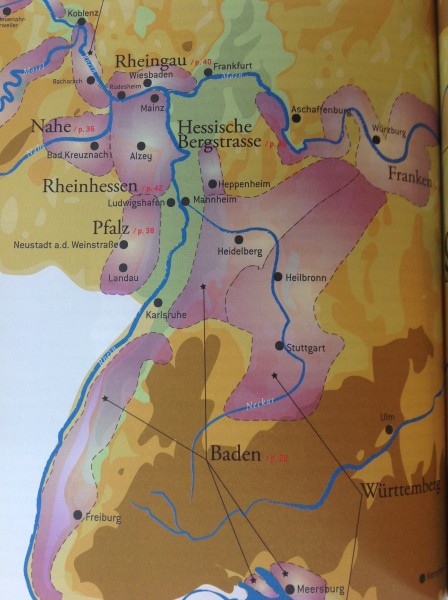 The 2014 "Affentaler Year of the Monkey" Pinot Noir is a wine that will appeal to enjoy those who enjoy a slight sweet edge with their red wines. The bright red fruit and herbaceous character will pair well with dishes featuring soy or hoisin sauces. $25.99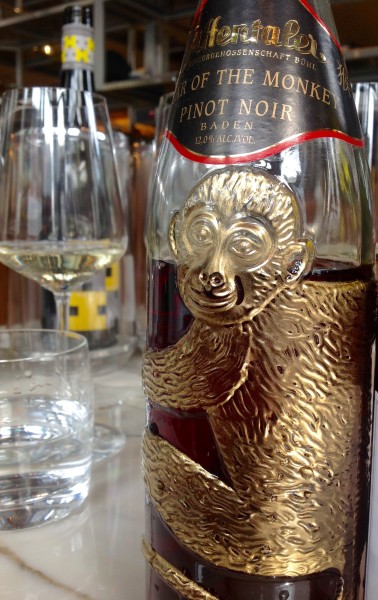 2014 Villa Wolf Pinot Noir from the Pfalz region, is a bargain Pinot Noir. Bright sour cherry pie filling with good structure. Only $17.99 Try it.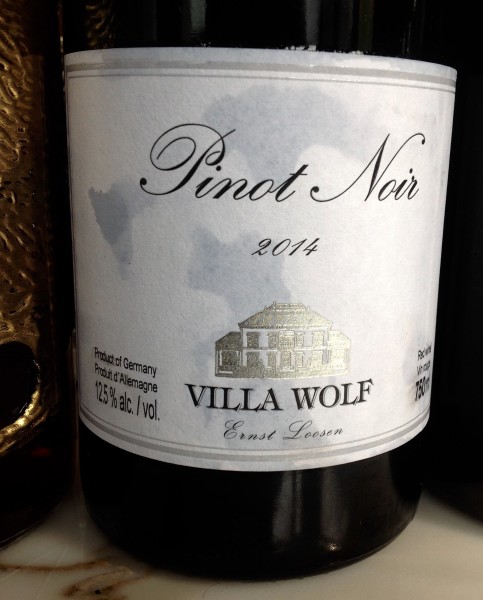 2013 Meyer-Näckel Spätburgunder (Pinot Noir) from the Ahr region, was very impressive with a layered nose that reflected its slate canyon terroir. Unfortunately, this wine is currently not yet available in BC.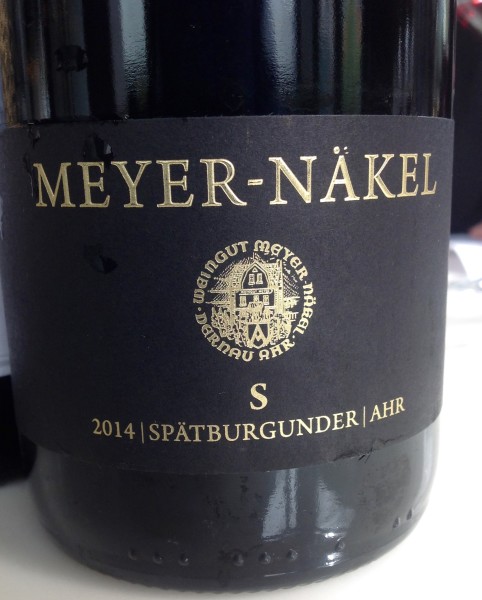 2013 Weingut Künstler Medium Dry Riesling from the Rheingau. Tropical fruit, especially pineapple, crisp and well balanced with a dry finish. $29.99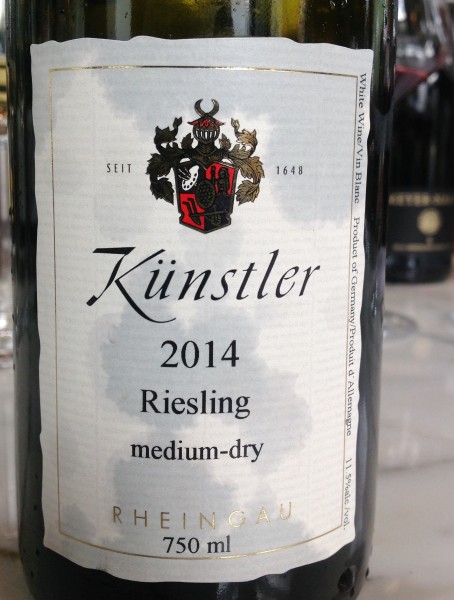 2013 Markus Molter Wehlener Sonnenuhr Riesling Spaetlese.
$48.99. This wine is a keeper and should age well for 10 to 20 years. Mineral and stone fruit with some spice notes.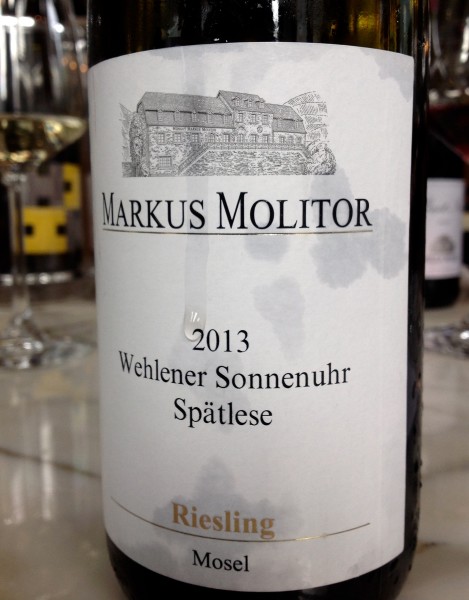 Prost!