The Paisley Notebook, dubbed as 'a little food blog, by a little person', is the creation of Aman Dosanj (formerly Poppadoms and Western Living Magazine's 2015 'Foodie of the Year'). Currently on an 8-month self-guided edible adventure across the world, Aman is documenting global food-based topics and issues. The Paisley Notebook is set to launch an 'edible storybook' called 'Say It Like You Eat It', on Monday July 18, 2016.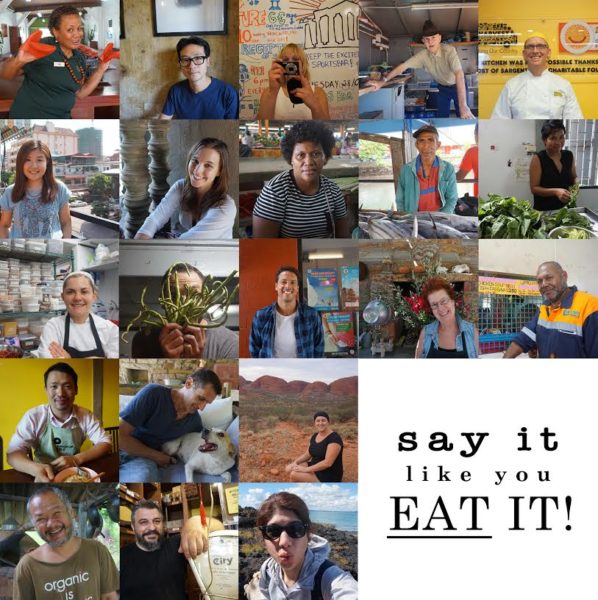 Inspired by 'Human's of New York', 'Say It Like You Eat It' documents the stories of real people, using their own words, each told weekly across The Paisley Notebook's social media platforms. Based on a simple idea that 'everyone has to eat', the food memory project is an attempt to show how the world is connected through food.
According to Dosanj, "food is a language that takes away age, colour, gender, sexual orientation, religion, and even the spoken word. It's who we are. And, it's part of our culture, our upbringing and our memories. That's why I decided to see the world and learn about different cultures by asking locals to share personal food memories with me. The beauty of this project is that there are no boundaries – someone from Cambodia may have a very similar experience to somebody in Canada, and you just don't know what somebody is about to share with you. I'm particularly excited to share the cannibal story with you!"
Since embarking on this journey on March 1st, Dosanj has collected over 60 'edible stories' – spanning from the Southern Hemisphere, to South East Asia and Europe. Food stories have been shared by indigenous Australia, a Buddhist Monk, backpackers, chefs, victims of natural disasters, home-cooks, fishermen, farmers, and an ex-sex trade worker, to name a few. Over the next few months, this reach will expand to England, Italy, Denmark, USA and Canada.
"If you take the time to talk to people, listen to what they have to say and keep an open mind, be prepared to be amazed", said Dosanj. Posting one profile a week, topics and countries will be mixed to reflect the diversity in our world. Dosanj hopes to trigger the excitement surrounding the food memory and inspire people to share a meal with family and friends, bringing the sentiment back into food.
Example edible stories:
"Usually we'd have a spit and my Dad thought he'd pimp up the spit, he took the motor off and we had a busted washing machine, and you know how the motor goes, he was going to attach that to the spit. And I was like 'what are you going to do, put it on 800 spin cycle, so it's practically flying?!' But he never got around to it because he's a man, and that's what men do – just say things and never get around to it, which we're kind of glad never happened."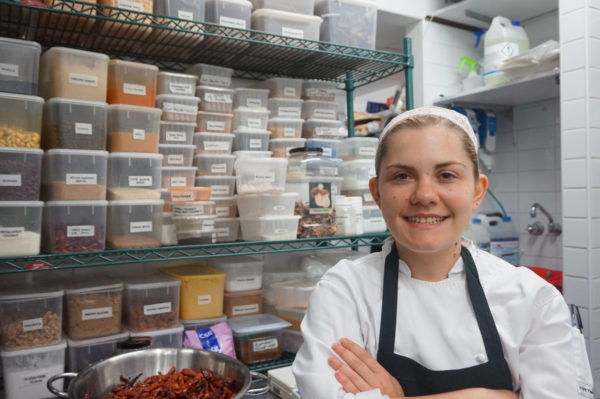 [Monika, Australia, told on April 1, in Melbourne, Australia]
"I am a farmer and I have been in the farming trade for the last 35 years – the same market, Suva Market. When Tina came, a big hurricane, nothing was leftover, everything went into the water. It was the biggest flood of my life – the flood was inside our house. With Tina, it was in 1992, it destroyed all my vegetables. I had to plant again, that was a sterling time in my life. 3 months, no income, but still survived. But, I'm happy to be a farmer. My family is also happy and sometimes they help me out in the farm."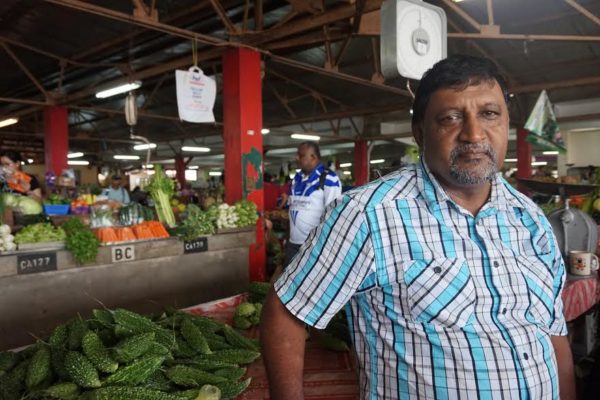 [Ajay, Fiji, told on May 9, in Suva, Fiji]
'Say It Like You Eat It' launches on July 18, 2016 on social media (Facebook, Twitter, Instagram) and paisleynotebook.com. Bringing these stories to life, a string of 'Say It Like You Eat It' themed pop up dinners will launch across the Okanagan in November 2016. To find out more about Aman's food blog and culinary adventures, go to paisleynotebook.com.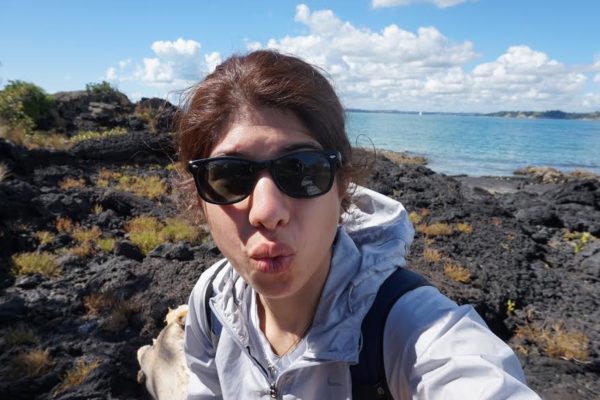 About The Paisley Notebook
The Paisley Notebook belongs to food geek and Slow Food activist, Aman Dosanj. The former Poppadoms and Western Living Magazine top 10 'Foodies of the Year' 2015, is 'eating the world' for 8 months and writing about how food connects the world. Edible adventures include cooking with indigenous Australian in the Outback, seeking the value of food through a Buddhist Monk's perspective, hosting a collaborative pop up dinner in Thailand (and cooking for a multiple James Beard nominated chef), riding along on two food rescue missions, drinking beer to save the environment, plus more. With a degree in Marketing, Aman tells stories using food, with guest sat around a communal long table.
paisleynotebook.com | Twitter + Instagram: @paisleynotebook | Facebook.com/paisleynotebook