My son and I recently got back from a three-day road trip. We headed up to Whistler and then Pemberton, stopping at Nairn Falls Provincial Park for a short hike.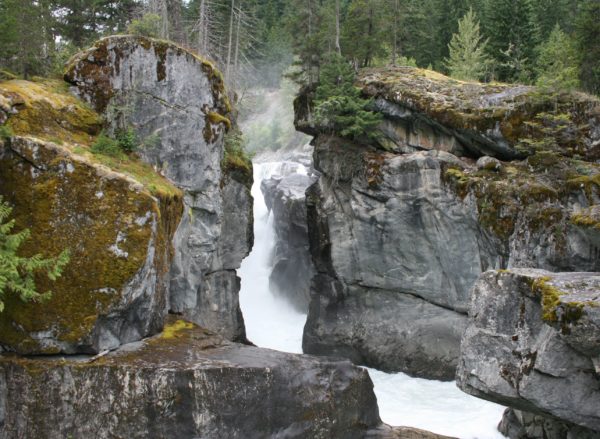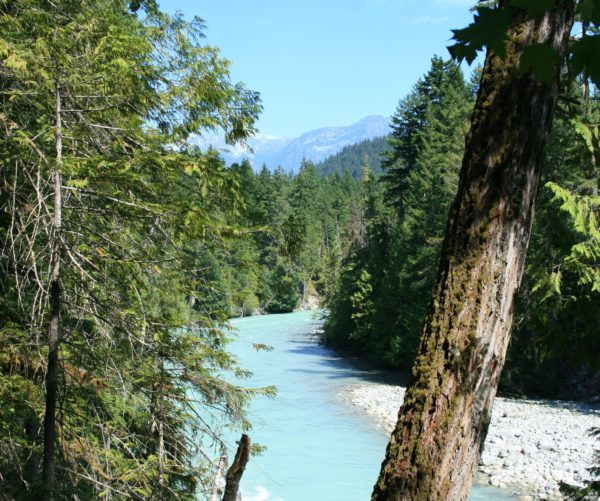 After that it was on to Lillooet and Fort Berens Winery. Being a wine writer, what else am I going to do on a holiday? I have been a fan of Fort Berens since they opened in 2009 and wanted to see their new facility and restaurant that I had heard so much about.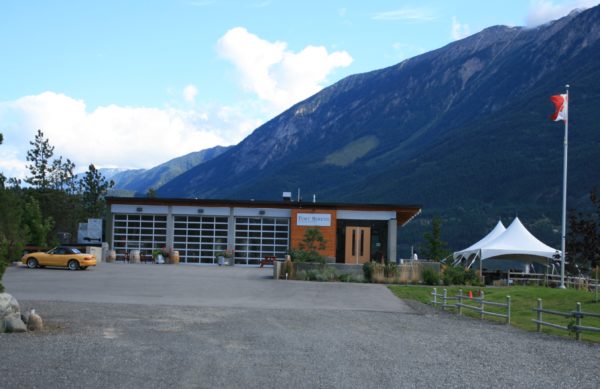 Fort Berens was great and The Kitchen restaurant exceeded expectations. The food was excellent and very reasonably priced. I never expected to see a restaurant in Lillooet offering Steak Tartar, Rabbit, Lamb or Spot Prawn Pasta. From all the online reviews, it would appear everyone agrees that this is an impressive stop. Eating al fresco and enjoying the surrounding majestic mountains all made for a memorable experience. If I lived in the area, I'd eat here often. Then it was on to sample some wines. I was pleased with everything we tasted and my son discovered that he actually likes chardonnay. He realized that his previous opinion had more to do with 'generic' chardonnay wines. I left with several more wines than I had planned on buying.
We had dinner at a popular Greek restaurant and stayed overnight in Lillooet. In the morning we made a quick stop at a newly opened bakery 'A Bun Dance' to try the blueberry cinnamon buns that everyone told us to try. As good as they looked, I opted for a smaller sticky bun and it was delicious. There is a dynamic buzz happening in Lillooet. Many artists, retirees and young farmers are moving to the area for all it has to offer. I'd highly recommend a trip there.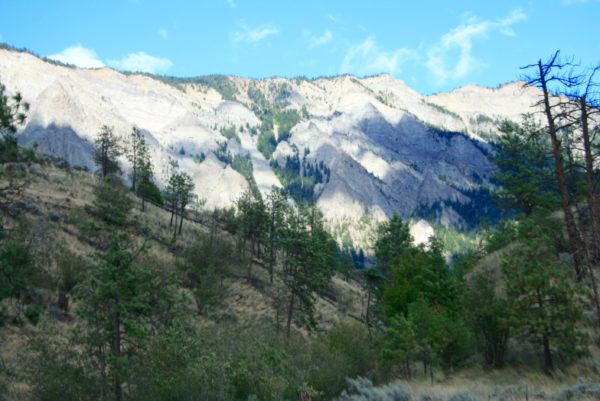 We took the scenic 99 route through Pavilion and Marble Canyon to Cache Creek and then on to Kamloops. This is one of the many scenic roads that many people don't even know about. The road is good and there is little traffic. Take your time and stop often to enjoy the sights.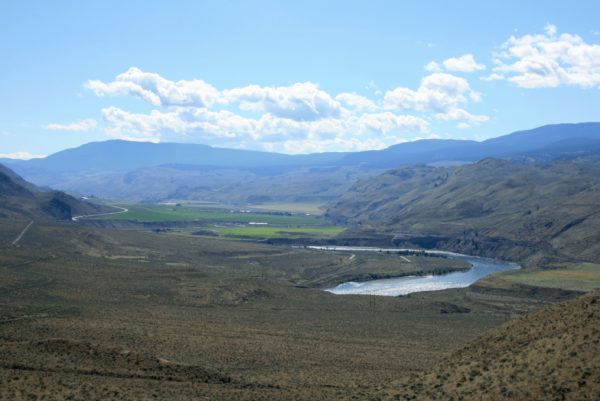 We stopped in Kamloops for a quick lunch and then headed up along the western side of the North Thompson River to Privato Winery. This is a small family owned winery. It has a lovely park-like setting with a small, cozy tasting room. We enjoyed everything we tasted, but I must say their chardonnay and pinot noir wines are quite exceptional. We left with a case of wine.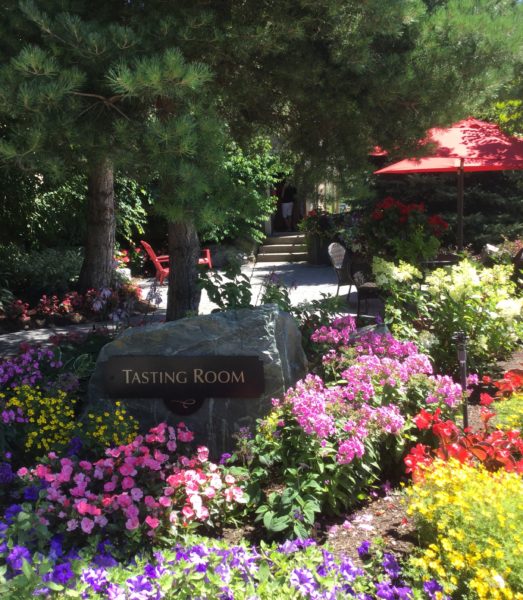 There was time for one more stop that day, so we headed east along the Trans Canada Highway to Monte Creek Winery, which is located just off the highway. The building is quite impressive and done in the 'Mission' style complete with a bell tower. They have a lovely patio and the view is bucolic. Give yourself time to relax and enjoy the surroundings.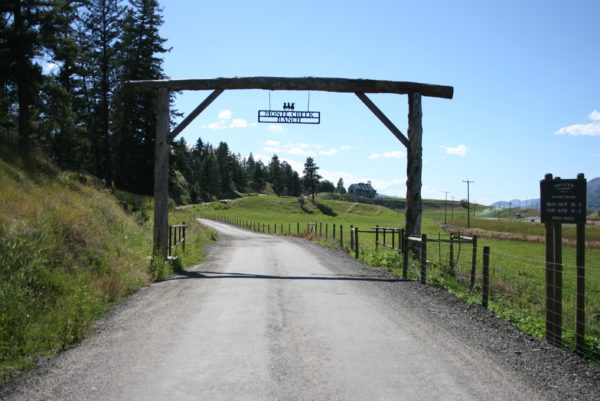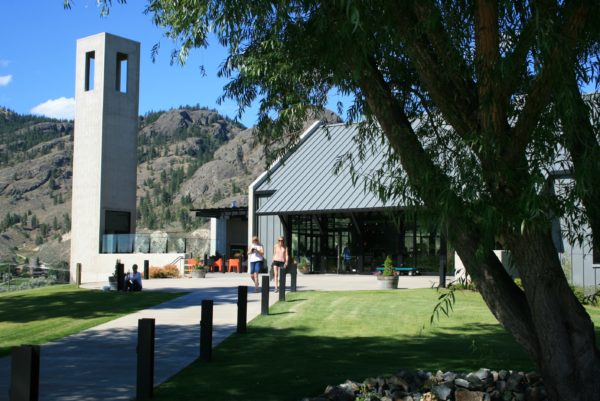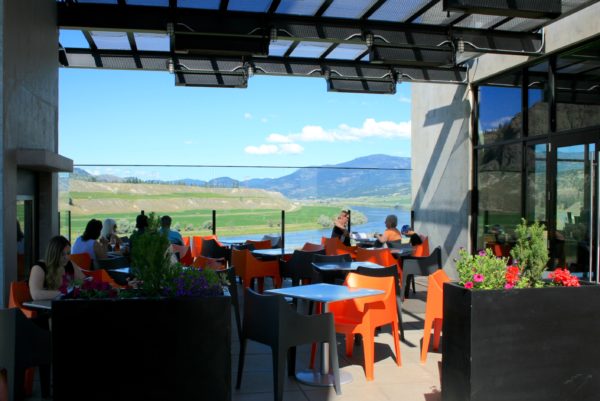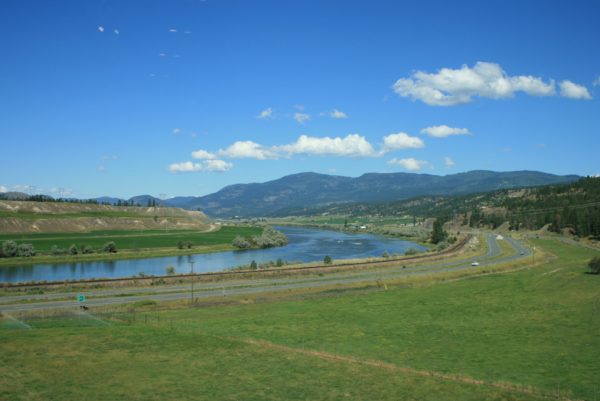 Our modest motel was situated on a hill and offered a panoramic view of the city and the mountains. With a pool as well, it offered a very pleasant place to relax.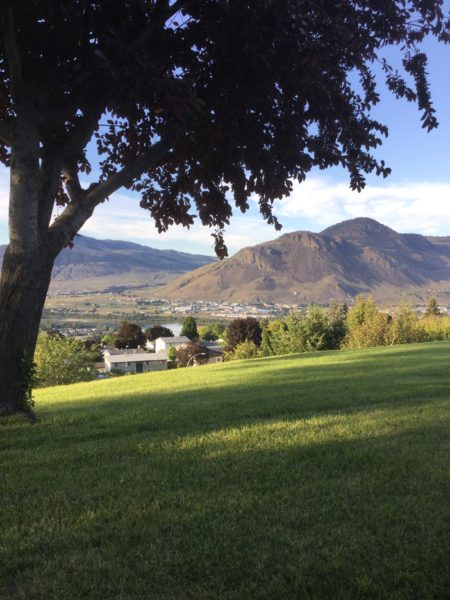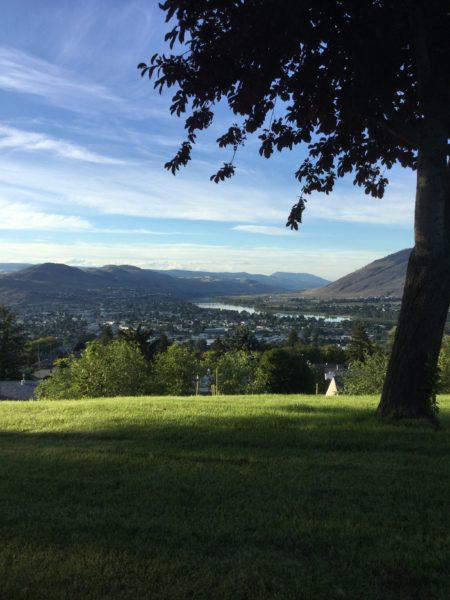 The next day we headed off to a winery I had never heard of before – Sagewood. This quaint family owned and operated winery offers an amazing number of wines given their three and a half acres of vines. It is obviously popular with locals and tourists alike.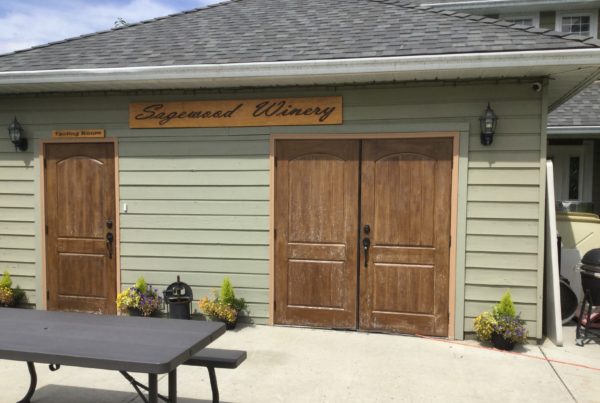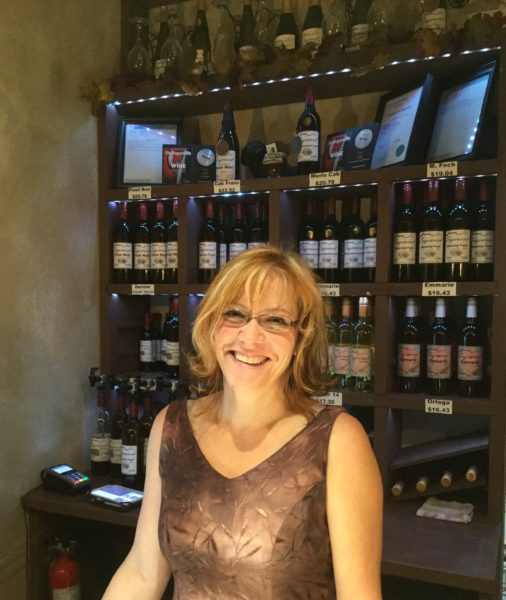 Four kilometres down the road was our last stop. Harper's Trail was the first winery to open up in the Kamloops area and it showed the skeptics that quality wines could be made from the grapes grown in a region that is quite a ways north of the Okanagan Valley. Be sure to try their all wines, especially the two Rieslings.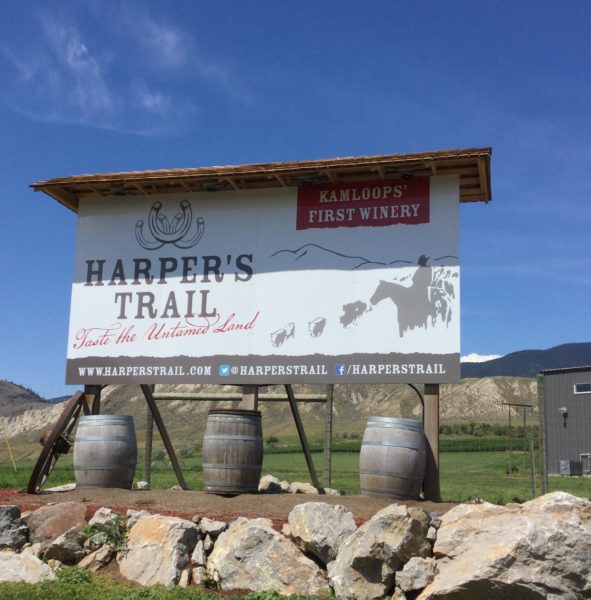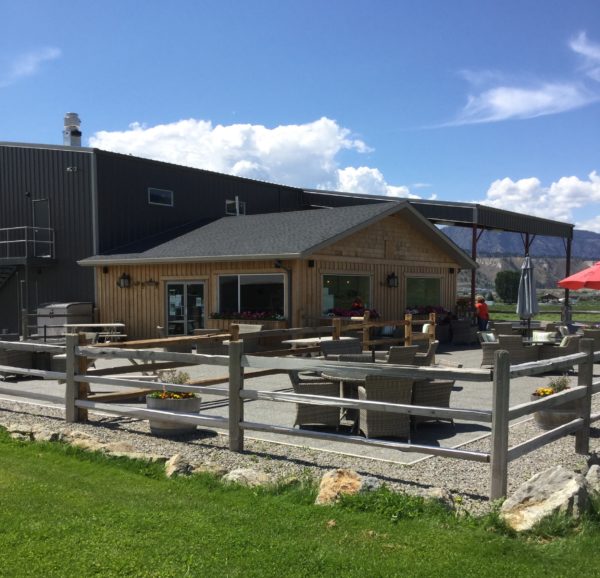 For the drive home, we opted for a less direct scenic route simply because we had never been on it before. We got off the Trans Canada and took the 97 C route through Ashcroft, Logan Lake and then south to Merritt where we stopped for dinner and then it was west along Hwy 8, also known as the Nicola Highway, to Spences Bridge before heading back onto Highway 1 and home via the Fraser Canyon. We spent more time going this way, but saw a great deal and enjoyed ourselves very much.
This area of BC is stunning and the roads are a delight to drive. Get out there and explore some of BC's lesser-traveled roads. It's all about the journey.