We have been dining at Hy's Steakhouse off and on since the 70's. Back in the day Hy's Encore was the only place to go for steak in Vancouver. Located in the financial district Hy's was the see and be seen place for the movers and shakers.
One thing you could count on with Hy's was consistency. Every location provided the same menu and same high quality dining experience. One of my favourite locations was in Waikiki. Not often we search out one of our regular dining spots when we travel but Hy's was and is the exception to the rule.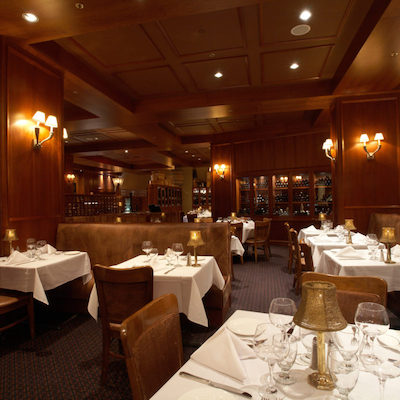 REFINED. NEVER ALTERED. 
"For 60 years, Hy's has defined the steakhouse experience in Canada. Featuring Prime Grade steaks, cold martinis and trademark warm hospitality, Hy's is a dining oasis."
The dining rooms are so elegant and some how manage to feel intimate even if it is a larger space. Subdued lighting, quiet background music and unobtrusive service staff that maintain the high standards you expect from a fine dining experience.
We recently were hosted for dinner at Hy's Steakhouse in Whistler. It was such a treat and for anyone thinking about a trip to Whistler this is an ideal time. Considered the shoulder season between the high ski season and the busy summer season Hy's is currently offering some wonderful dining experiences at special prices.
We decided that this was the right occasion to give in to our impulses and go "old school" and we were not disappointed with our decision.
The Classics.
"A perfectly crafted cocktail is equal parts expert technique and quality ingredients. Hy's uses only premium brands to create classic cocktails that respect the integrity of the recipe and the vision of the creator. Precise measurement and careful execution allow the harmony of spirits in a Sazerac or Old Fashioned to shine through. Hy's may not have invented the classics, but we make them like no one else."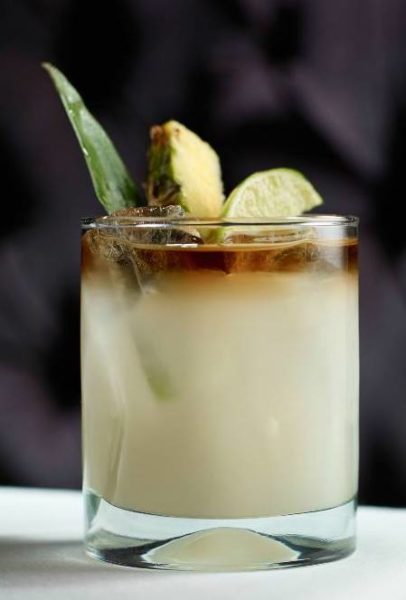 The perfect starter was of course a cocktail. I think my companion was feeling his inner tropics and he opted for a Mai Tai, sans umbrella. (Bacardi Amber and Black rum, Cointreau, orgeat, lime juice). I couldn't resist a Champagne Cocktail which I don't think I've had for years, actually way too many to admit to. Our cocktails were just as remembered, the Mai Tai with a kick and my Champagne Cocktail a superb mix of sweetness, bitters, bubbly and brandy.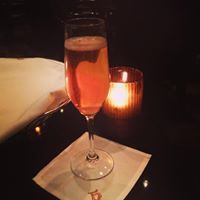 "Our sommeliers seek out big labels and unique, boutique producers, with the goal of providing interesting and eclectic selections from around the world. To find the right wine for your occasion, start by tapping one of the options on the left."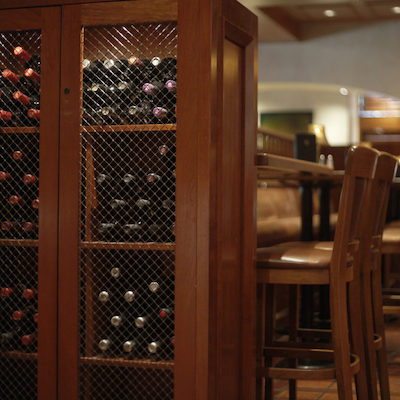 The Whistler Hy's is fortunate to have a highly qualified sommelier in house. Claudie is very knowledgeable, professional, and personable. As is often the case my companion and I do not share the same taste in wine. He was looking for a heavy full bodied wine for his steak Burrowing Owl Estate Winery Cabernet Franc, Black Sage Bench, Okanagan Valley, BC, Canada, 2014. I was wanting something less traditional to pair with my dinner. I first tried a taste of a Rosé from a winery I am very fond of but for some reason I was disappointed and decided to try a red.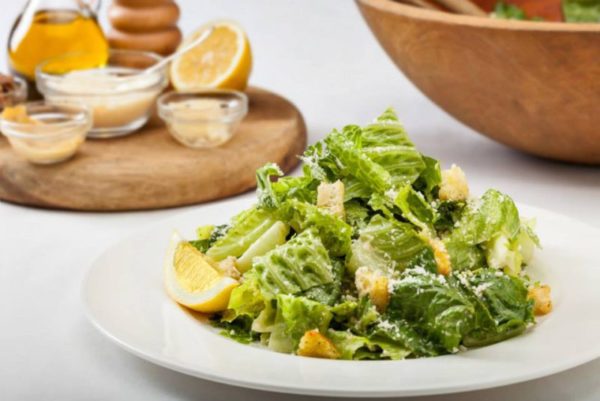 We started our meal sharing a classic Caesar Salad which is prepared fresh on the spot. Crisp Romaine with a tangy garlic, lemon, anchovy, olive oil dressing topped with grated Parmesan and crunchy croutons. It was perfect for sharing and whet the appetite for what was to come.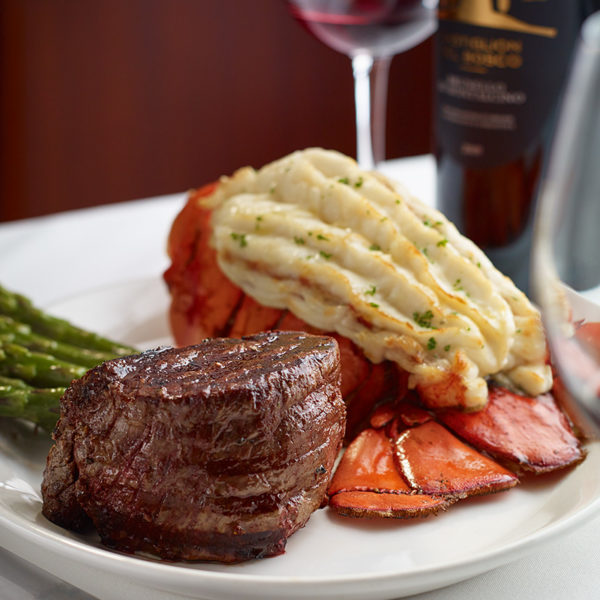 For mains we decided to continue our trend of going for old favourites; Steak and Lobster for him and Steak Neptune for me. The Steak was a perfectly grilled filet mignon with a generous Lobster tail (deftly removed from the shell by our server) accompanied by just slightly crisp green beans and an enormous baked potato with all the trimmings. For the Steak Neptune there is a choice of steak so I took the New York over the Filet for personal preference. An equally decadent and rich serving, a 10 oz steak topped with fresh asparagus, Dungeness crab and heavenly Hollandaise Sauce. Divine. Add to that my choice of accompaniment, creamy garlic mashed potatoes and fresh green beans.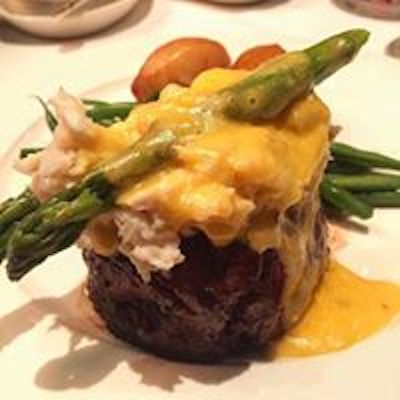 As it turned out there wasn't any one wine that stood out from the others on the list so I mentioned a winery whose reds I know I always enjoy. That winery was not listed but Claudie was familiar with the wines I had said were my preference and she selected the perfect pairing for me. Ex Nihilo Vineyards "Night" Cabernet Blend, Black Sage Bench, Okanagan Valley, BC, Canada, 2014 The wine was very similar in taste to my memory of the wine I had indicated and it was definitely the right selection. We both enjoyed the wines recommended.
Go tenderly into the night.
"Hy's serves Prime Grade steaks, the top 1% of beef in the market. Aged 28 days and well–marbled to make the juiciest and most tender, melt in your mouth steak. From Filet Mignon to New York, and bone–in rib to Porterhouse, each steak served at Hy's becomes the perfectly prepared centerpiece for the unforgettable Hy's experience."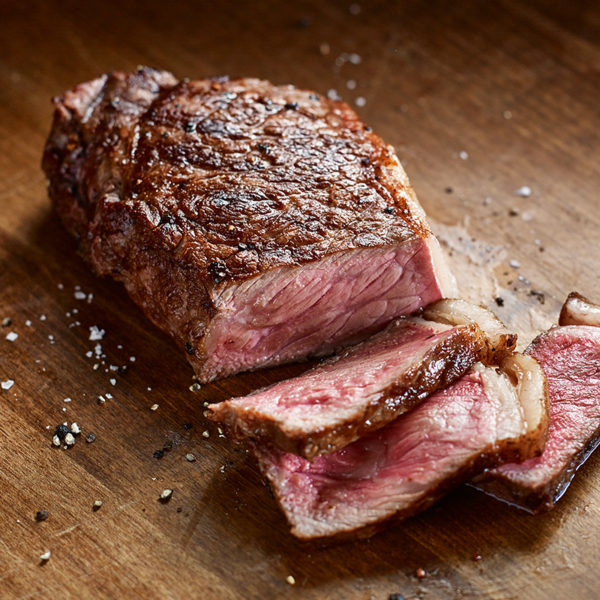 Feed your inner perfectionist.
"Dining at Hy's is above all an authentic experience. Every ingredient is chosen to highlight the top quality of perfectly grilled steaks and the freshest fish and seafood. A wide range of classic and modern appetizers and accompaniments make choosing difficult, but satisfaction guaranteed."
Steak Neptune image courtesy @monastable