Join the City's Best Restaurants, Cocktail Bars, Craft Breweries & Wineries at North Vancouver's Pipe Shop for a Sparkling Evening of Fun, Food & Fundraising 
Sip and Savour presented by numpfer, is Vancouver mom and numpfer founder, Sarah Robbins' way of giving back to BC Women's Newborn ICU. Sarah and her husband Sean are greatly indebted to the NICU for the devoted care given to their daughter Charlotte, now 3, during her first days of life. Deeply grateful for the help her family received, Sarah remains dedicated to pay it forward by staging the second annual "Sip and Savour" food and drink tasting event in support of BC Women's NICU.
"Giving back to meaningful causes like the NICU is an investment in community," shares Robbins. "A supportive community creates a feeling of belonging and purpose for its citizens, allowing those within to grow roots and build a special place to live and raise our families. This is the kind of place I want to be part of."
Last year's inaugural event was a monumental success, raising an impressive$50k that purchased a critically needed phototherapy system for newborns suffering from jaundice. The generous support of individuals, businesses and non-profit foundations made this possible. The donation of time and resources including the venue, photography, photo booth, gifts, and food and drink all allowed this special night to give a helping hand to brand new babies in need of additional medical support.
On Monday, October 3, 2016 the event returns for a bigger and better second year. More than 400 guests will join event host and Vancouver TV personality Tamara Taggart, along with numpfer, BC Women's Hospital Foundation, CTV and a host of local small businesses at the spectacular Pipe Shop in North Vancouver.  Guests, sponsors and supporters will celebrate together with the goal of raising $80k to purchase a much-needed Omnibed incubator. Essential to care given in the BC Newborn Intensive Care Unit, the incubator provides premature and critically-ill newborn babies with "womb-like" conditions.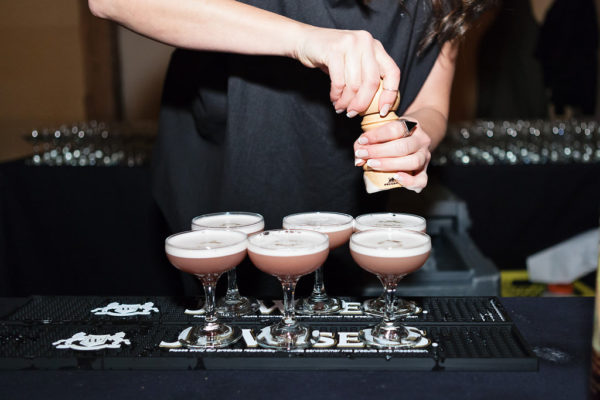 Event-goers will have a chance to "sip and savour" from some of Vancouver's top food and drinks from acclaimed restaurants like Hawksworth, The Mackenzie Room, Minami, The Acorn, TUC Craft Kitchen and more. A silent auction featuring more than 75 items will further entice and delight guests – all for an incredibly worthy cause.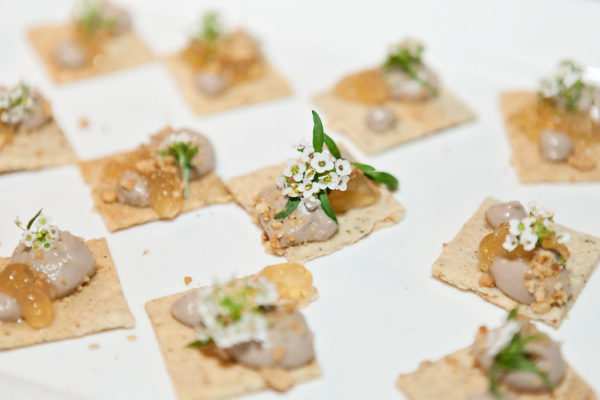 For more information on the event visit sipandsavouryvr.org or on Facebook, Twitter and Instagram and buy your ticket  here. Those you cannot attend but still want to help can make donations to the BC Women's Foundation by clicking here.  Share your photos and follow along with event hashtag #sipandsavouryvr.
Scroll down or click here to read:
• Three personal stories on lives the BC NICU has touched including Sarah Robbins and The Mackenzie Room owners
• More about numpfer and founder Sarah Robbins
• More about the BC NICU
The BC NICU has deeply touched the lives of many families in the province here are three:
Laesa, James and Baby Kim: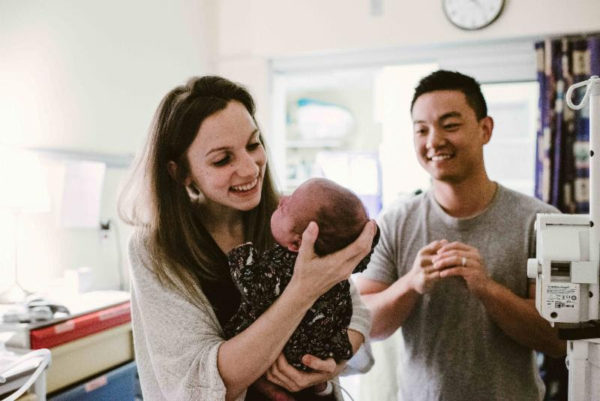 Laesa and James' daughter was born at thirty-two weeks with Complex
Congenital Heart Disease and was placed into the BC Women's NICU where she spent four months in the care of nurses, doctors and neonatologists.  From the first few moments of her life through the next few weeks the family began to learn of the complications this presented inside her tiny body; passageways with holes, valves
not working, bones too small. This lead to countless OR visits, IV's, PICC lines, blood transfusions, ventilators, and heel pokes. It became clear the baby's airway problems and inability to breathe presented an even greater challenge than her heart issues. After 60 days intubated the doctors
performed a Tracheostomy that began the journey to bring Baby Kim home.
Laesa and James Kim's find it hard to put into words the gratitude they have for the nurses and doctors at BC Women's NICU.  The team who cared for Baby Kim was right there with them for each obstacle, setback, milestone and celebratory moments; they fought and cared for the baby like she was their own. The journey has not ended since leaving the NICU, but the life she has, combined with the skills and confidence her parents have gained, all came from the people and experience at BC Women's NICU.
Andrew, Katie and Lochlan Jameson:
The Mackenzie Room owners, Andrew and Katie Jameson, are forever grateful to BC Women's NICU for the 22 days they had with their baby boy Lochlan. While perfect in his parents eyes Lochlan was incredibly sick and required constant care from the NICU since birth. The first time parents watched doctors perform miracle after miracle to keep tiny Lochlan alive and every day was a new challenge, setback or problem. Sadly Lochlan did not survive, though the doctors and nurses did everything they could to save him while also making time to help his devastated parents throughout his short life. The baby's 22 days of life was due to the incredible care, brilliant doctors and tender nurses of the BC NICU. The around-the-clock aid and state-of-the-art technology gave Andrew and Katie three weeks to love their child. They were provided beds to sleep in, nurses to answer repetitive questions at 3 a.m., and an opportunity to know and love their son. Without the NICU Lochlan would have died shortly after birth. Katie and Andrew want the community to realize that the NICU, and its staff and supporters, are the lifeline to the future. It is because of their experience that they so generously donate time, food and drinks from The Mackenzie Room to Sip and Savour in support of BC Women's NICU.
Sarah, Sean and Charlotte Robbins: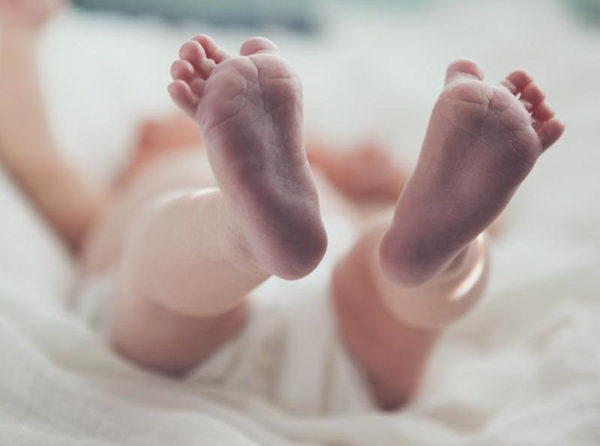 Charlotte was delivered at BC Women's Hospital via an emergency C-Section after a difficult, intensive eighteen-hour labour filled with painful complications. Sarah and her husband, Sean were over the moon to greet baby Charlotte but quickly noticed the baby's lips were turning blue. The doctors acted quickly, taking Charlotte away to assess her condition leaving the new parents full of questions and worry. Charlotte spent the next three days in the Newborn ICU being monitoring and treated around the clock for jaundice and a variety of other issues.They were both so humbled and appreciative by the efforts of the incredible nurses and doctors that were so dedicated to ensuring that Charlotte was strong and healthy enough to go home and start her life. Deeply grateful for the care, Sarah is dedicated to "paying it forward" by staging the annual Sip and Savour food and drink fundraiser in support of BC Women's NICU.

About numpfer
Named after founder Sarah Robbins' childhood nickname, numpfer is an organic, multi-function baby product line made in Vancouver, British Columbia. The stylish and highly absorbent, 'must have' bibs work triple time as bib, washcloth and burp cloth. The no-fuss, side-tie design offers easy fastening allowing baby to stay dry, cozy and comfortable. The blanket line is equally essential for swaddling, and cuddling with luxurious softness against baby's delicate skin.
numpfer is a result of Sarah's observations of the nurses using washcloths as bibs during her experience at BC Women's NICU. Once home Sarah couldn't find the functional, absorbent, soft and stylish bib she was searching for – so she created  her own. The result was numpfer – a line of multi-use, ultra soft bibs that has grown to include blankets – and is now sold in 45 stores all over the world.
About BC Women's Newborn ICU
When a baby is born too soon, too small, or too sick to survive without help, BC Women's Hospital's Newborn Intensive Care Unit is there to deliver the highest level of life-saving care in BC and the Yukon. Many hospitals focus on either mom or baby, but BC Women's, recognize the importance of caring for both together under one roof.
About BC Women's Hospital Foundation 
BC Women's Hospital & Health Centre Foundation is dedicated to raising sufficient funds to enable BC Women's to function as the leader in women's health. Donor support enables the Foundation to support programs at BC Women's that reflect the healthcare needs of women and their families. For more information on the Foundation please visit bcwomensfoundation.org