International publisher Phaidon launches its newest cookbook bible in Vancouver with the release of China: The Cookbook with an exclusive six-course dinner at Torafuku (958 Main Street) on Monday, October 17, 2016. From 6 p.m. to 8 p.m., guests will journey through a variety of Chinese dishes during the evening, as well as meet best-selling cookbook authors Kei Lum Chan and Diora Fong Chan.
All of the book's images were styled and photographed at Torafuku, where Chef Clement Chan and his talented team recreated dozens of recipes from the publication.
"The book holds special meaning for Steve and I," explains Chan, who opened Torafuku with business partner Steve Kuan last summer. "To be able to assist with showcasing the culinary diversity of Chinese cuisine is definitely an honour and an ode to our heritage."
The evening features traditional Chinese dishes with a playful take that Torafuku is now known for. Examples include a Beijing-inspired spicy noodle called "zha jiang mein", braised pork belly in the Zhejiang-style, spicy bang bang chicken to celebrate the Sichuan province, traditional fried rice from the Jiangsu region, and crispy squid and black sesame panna cotta for Hong Kong.
Tickets can be purchased at EventBrite and are $65 plus tax and gratuity for the evening or $105 plus tax and gratuity with the book included.
About China: The Cookbook
This encyclopedic and authoritative volume showcases the culinary diversity of Chinese cuisine with recipes from the 33 regions and sub-regions of China.
Thoroughly researched and curated by Chinese culinary experts Kei Lum Chan and Diora Fong Chan, this impressive collection features 650 delicious and authentic Chinese recipes, all meticulously selected and tested for the home kitchen. The recipes are accompanied by explanations of Chinese ingredients, easy-to-implement suggestions for alternatives for specialty items, and essential tips and notes on cooking techniques and equipment.
About the Authors
With a number of Chinese-language bestselling cookbooks to their credit, husband and wife authors Kei Lum and Diora Chan are uniquely qualified to guide readers through the vast realm of authentic Chinese home cooking. His father was the editor-in-chief and food critic of a prominent Hong Kong newspaper, and his ten-volume "Food Classics," published in 1953 and still in print today, was long considered the Chinese food bible. Diora's family had members in the Qing Dynasty court and in high positions in the Republic of China government prior to 1949. Through them, fine home cooking became a family tradition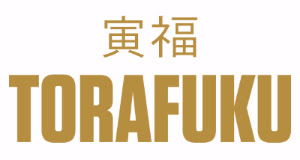 About Torafuku
Meaning "lucky tiger" in Japanese, Torafuku (958 Main Street) is a modern-Asian restaurant by Le Tigre food truck owners Clement Chan and Steve Kuan. The menu is designed for sharing. Dishes are playful yet skillfully prepared, delivering bold interpretations on flavours traditionally found in Japanese, Taiwaness, Korean, and Vietnamese cuisine. Every plate features seasonal ingredients, straight from local farmers. www.torafuku.ca