Beaucoup Bakery's Betty Hung to release cookbook in Fall 2018
It was Betty Hung's dream to one-day own a bakery. With this goal realized last year with the purchase of Beaucoup Bakery, she is now working on another life milestone, writing a cookbook. Slated for a 2018 release date, the theme is French baking 101 for the home cook.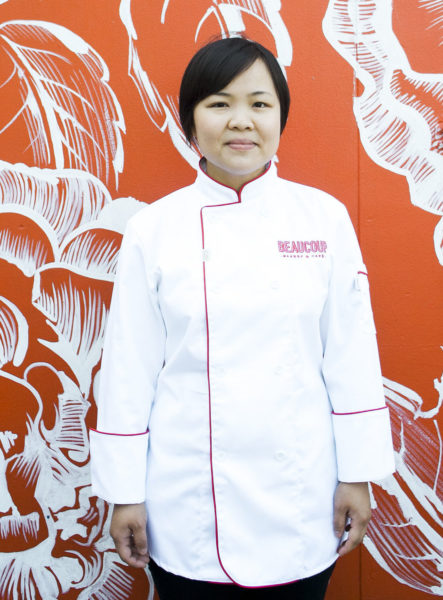 "I love baking. It is apart of me and now something I breathe in every day, both personally and professionally," says Hung, who owns Beaucoup Bakery with her brother, Jacky Hung. "I have always wanted to write a cookbook, even during my designing years. A lot of people may not know that in my spare time, I also write in my blog called YummyWorkshop, which I started before working at Beaucoup Bakery. It's a place where I can showcase my recipe testing and more. And, it is through my blog that Page Street Publishing reached out to me about possibly creating a cook book."
Page Street Publishing is based just outside of Boston and is distributed by Macmillan in the United States and Publishers Group Canada in Canada. The company is known to actively search out creative people whose passions and exceptional talents have earned them many fans, and whose expertise can translate into great books.
"Betty's recipes are phenomenal and her passion really carries through into the book," says Lauren Knowles, associate editor at Page Street Publishing Co. "Readers will love how Betty takes the often intimidating art of French pastry and makes it more approachable than ever."
Hung is currently working on the recipes for her cookbook and adds, "It's been a fun process so far and I am certainly very flattered to have Page Street Publishing contact me directly. It's very exciting, and I can't wait for what's to come."
More details, including book name, to be released later this year.
For more information about Page Street, please visit www.pagestreetpublishing.com.
About Betty Hung
Previously a designer, Betty had little formal food training but her passion to create delicious pastries really drove her to succeed. She started at Beaucoup Bakery as an intern from the very beginning and worked her way up to head pastry chef, receiving one of Beaucoup Bakery's scholarships in Paris to train at the famed École Gastronomique Bellouet Conseil. In her sparetime, she started a blog called YummyWorkShop, which has followers from around the world.
Instagram: @6etty
About Beaucoup Bakery
Beaucoup Bakery & Café opened its doors in December 2012, offering French-inspired pastries. The reason for opening Beaucoup Bakery was simple, to leave the world a happier place, even if through something as simple as a cookie. The company's priority is to put care and pride into everything it does, from the ingredients used and the little details that go into the baking, through to the way the company treats valued customers and friends.
Beaucoup Bakery | 2150 Fir Street, Vancouver, BC, V6J 3B5 | 604-732-4222 |
Twitter: @BeaucoupBakery | Instagram: @beaucoupbakery |
Facebook: /beaucoupbakery | www.beaucoupbakery.com