Chinese Master Chef Sam Leung  x  Canadian Culinary Icon Chef Ned Bell
Friday, December 2nd, 2016
In celebration of the 9th annual Chinese Restaurant Awards, East Meets West returns this year with another experience-driven dining concept called the Vancouver Collaborative Feast. Two gastronomic heavyweights will be brought together to prepare an exquisite nine-course menu for the special occasion: Chinese Master Chef Sam Leung from Dynasty Seafood Restaurant will present refined Cantonese cuisine, and special guest Chef Ned Bell from Vancouver Aquarium's Ocean Wise® program will create Chinese-inspired dishes. The dinner, delicately paired with prestigious wines, is an artistic expression of both masters' culinary philosophy and skills in using the freshest Canadian ingredients, seasonal products, and Ocean Wise®'s recommended seafood. This highly anticipated gourmet journey is an experience not to be missed.
One evening only. Friday, December 2nd, 2016
venue: Dynasty Seafood Restaurant
Unit 108, 777 West Broadway (at Willow Street), Vancouver, BC V5Z 4J7 Canada
6:00 p.m. Reception
6:30 p.m. East Meets West Nine-course Dinner with wine pairing
Charity Auction for Chinese Restaurant Awards Scholarship at Vancouver Community College.
CAD 2,500 + GST for a table of 10.  For reservations/partnership inquiries,
please contact Craig Stowe 1604.612.9784 cra@nullChineseRestaurantAwards.com
Chinese Master Chef of the 2017 Awards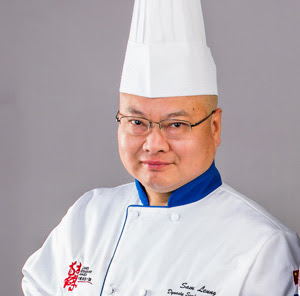 Executive Chef Sam Leung,
Dynasty Seafood Restaurant
Multiple-awards winner,
Critics' Choice Signature Dish Awards 2011 to 2016
Special guest chef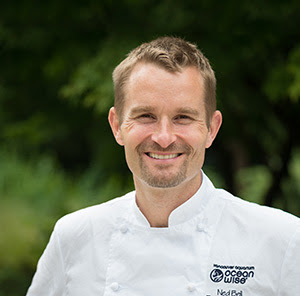 Executive Chef Ned Bell,
Ocean Wise at Vancouver Aquarium
Personality for seven seasons on Food Network Canada's Cook Like a Chef, and winner of Canada's Chef of the Year at 2014 Pinnacle Awards
Support the Asian Culinary Arts Program and students at Vancouver Community College
#eastmeetswest   #ChineseMasterChefs
The 9th annual Chinese Restaurant Awards will officially launch on Monday, December 9th, 2016. Stay tuned.