It had been awhile since I had dined at Cibo Trattoria. For me a handy spot for a light dinner before heading to the Orpheum. Or a cozy romantic place for a dinner for two. Luckily it remains both of those things with it's recent reinvention. Under the capable hand of Mark Taylor, formerly of Cru on Broadway and more recently of Siena on 12th Avenue (where he is missed by those of us who live in the 'hood).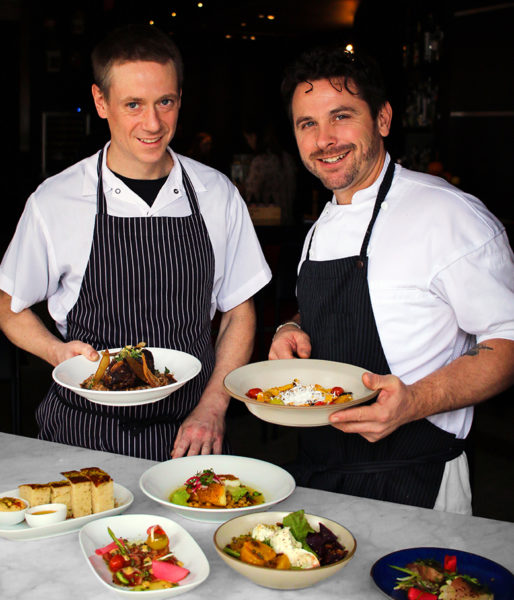 On April 11 I was fortunate to be included in a media dinner. I was looking forward to rediscovering this downtown gem and I was not disappointed.  The room remains it's cozy, casually elegant, small seat restaurant that I favour. The kind of place where they remember you and greet you with a warm welcome.The kitchen is expertly presided over by Chefs Josh Gonneau and Johnathan Chovancek. Chovancek returning to his roots for which we are extremely grateful. Bartender/sommelier Sabrine Dhaliwal chose excellent wines to pair with the mouth watering dishes.
cibo Trattoria Media Dinner menu
Welcome Cocktail
saie key:  jack daniels, cointreau, jasmine green tea, lemon, buttered sling contessa bitters, topped with ginger beer
ANTIPASTI
Wine: Fèlsina Bruit, Toscana
burrata and prosciutto di parma
warm focaccia, sourdough, tuscan olive oi. parmesan passatina di cici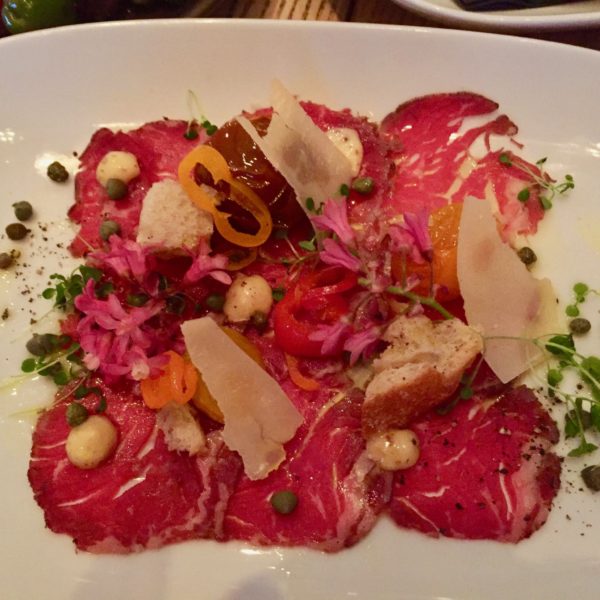 beef carpaccio
tellicherry black pepper seared, confit tomatoes, sicilian capers, pickles, mustard aioli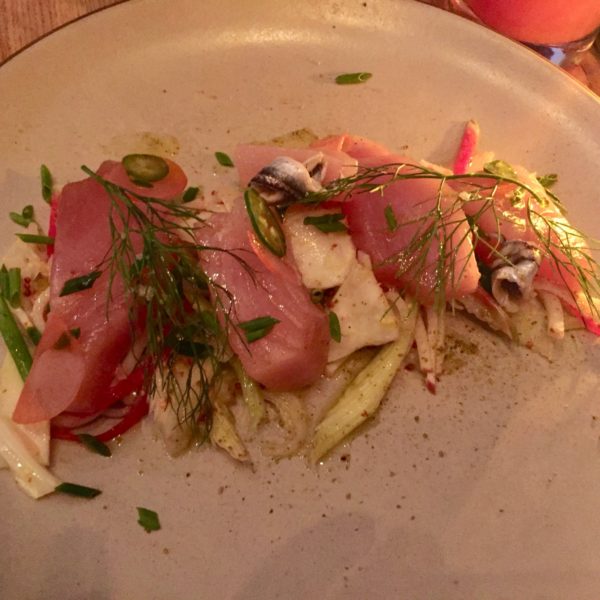 albacore tuna crudo
shave fennel, pickled radish, orvieto olive oil
Wine: Pecorino, "Sagno" 2014, Platinum Italia, Abruzzo
PRIMI
all famiglia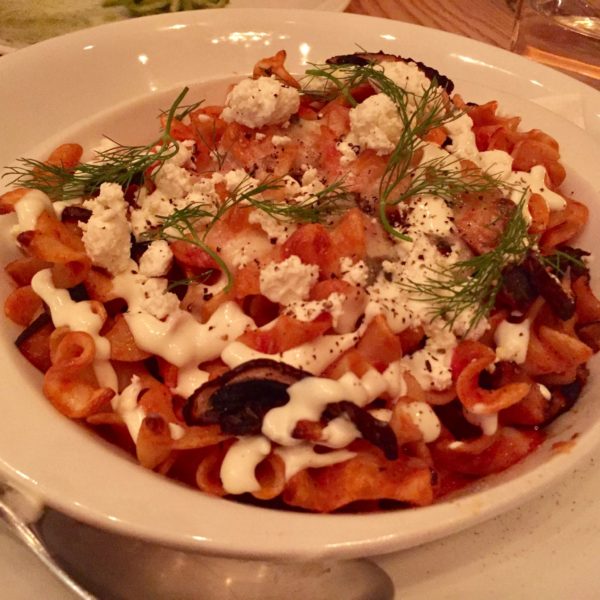 vincisgrassi al forno [v]
baked abruzzo heritage durum wheat pasta, grilled portobello, spicy tomatoes, black pepper goat cheese cream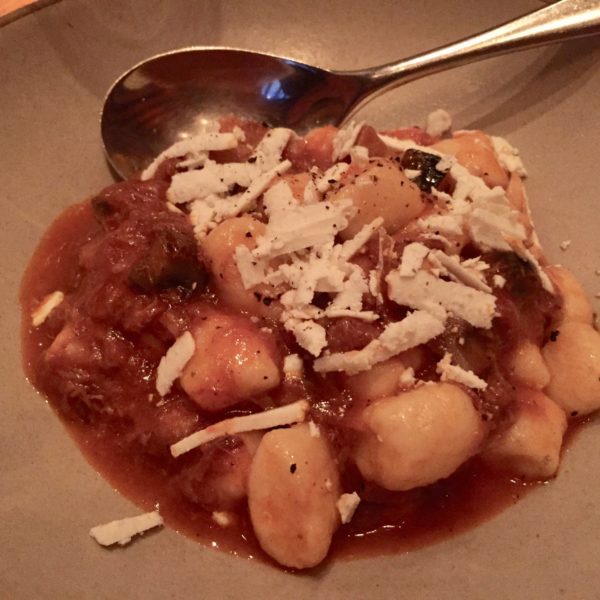 ricotta gnocchetti
braised oxtail, grilled mushrooms, san marzano tomatoes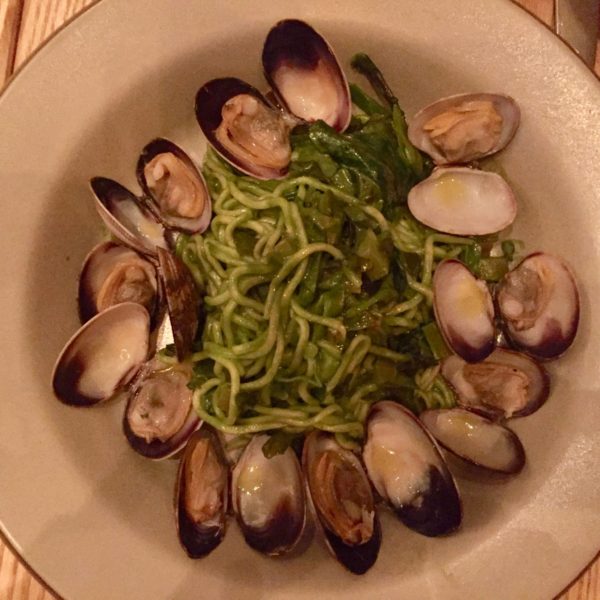 chitarra alla vongole
stinging nettle pesto, early spring vegetables
PESCHE & CARNE
all famiglia
triangle island halibut
buttermilk polenta, grilled asparagus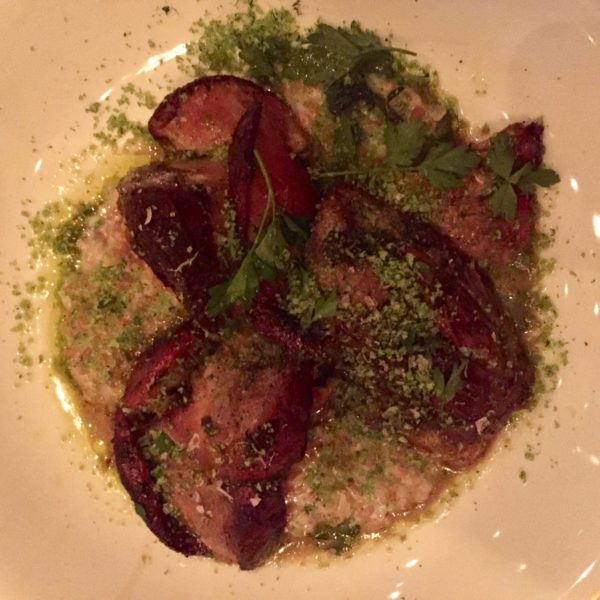 chianti braised lamb
gorgonzola farrotto, balsamic cipolini agrodolce, parmesan gremolata
Wine: Chardonnay, MacRostie, 2013, Sonoma Coast, California
DOLCI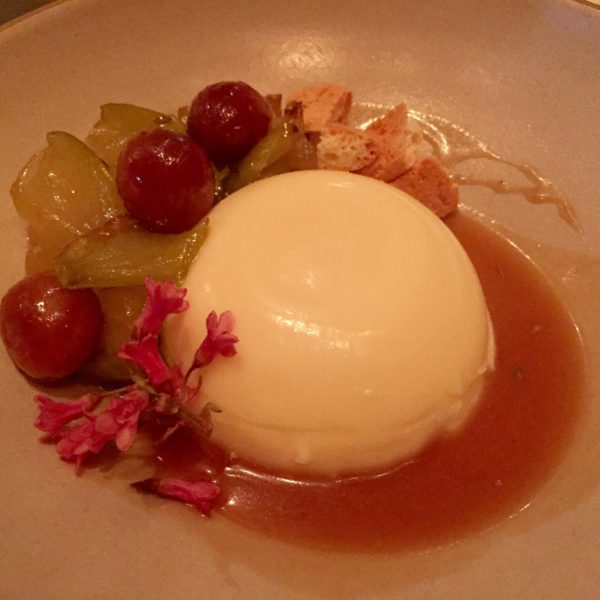 organic crème fraiche panna cotta
caramelized apples, burnt honey caramel, amaretti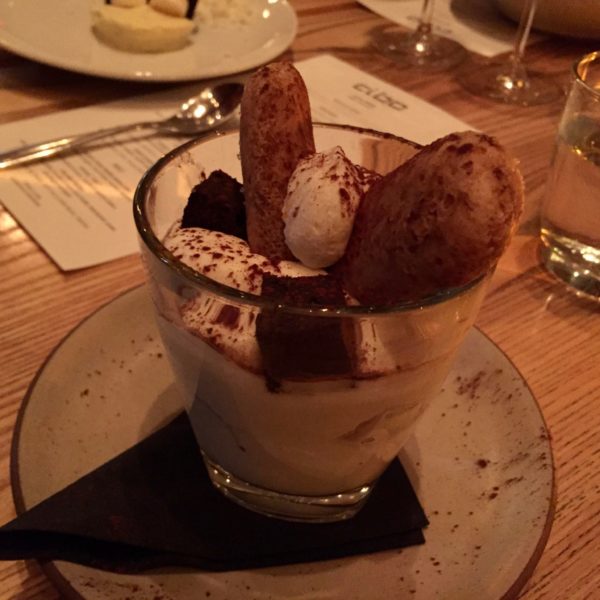 tiramisu "cibo"
molten chocolate brownie, marsala & espresso bitters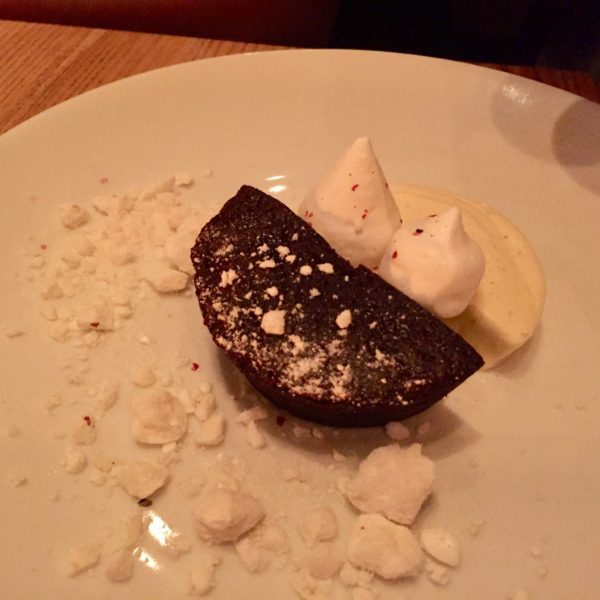 chocolate budino
dark chocolate budino, white chocolate & anise semi freddo, mascarpone cream, pink pepper meringues
Wine:  vin Santo del Chianti, 2009 Rocca delle Macle, Toscana
All of the dishes were excellent, well prepared and attractively presented, but for me there were a few that were standouts; including burrata and prosciutto di parma, the chitarra alla vongole was over the top, the halibut moist and flavourful and the organic crème fraiche panna cotta perfection. Wine pairings sublime.
If, like me, you haven't been in awhile do yourself a favour and try Cibo Trattoria again soon. If you've never been you are missing out. Ideal for a romantic dinner for two, pre- theatre, a family celebration or just because.
Reservations recommended: (604) 602-9570
About Cibo Trattoria
Located in the chic Moda Hotel in the heart of downtown Vancouver's arts and culture district, Cibo Trattoria is the ideal destination for an enjoyable Italian dining experience. True to its "trattoria" name, Cibo's 40-seat, cozy dining room is the perfect spot for any occasion or social gathering; where patrons enjoy casual, rustic Italian cuisine in a warm, inviting atmosphere. Cibo Trattoria specializes in authentic cuisine with local and organic ingredients. For more information visit: cibotrattoria.com.