Sometimes it's just fun to step out of your comfort zone. That's exactly what I did not long ago when I accepted an invitation to a media dinner at The Emerald Supper Club. You'd may be surprised, there is a lot more on offer here than the Club vibe, although if that's your thing you've come to the right place. The evening we were there, a Tuesday,  was a  50% off on cocktails in the Lounge. What a deal.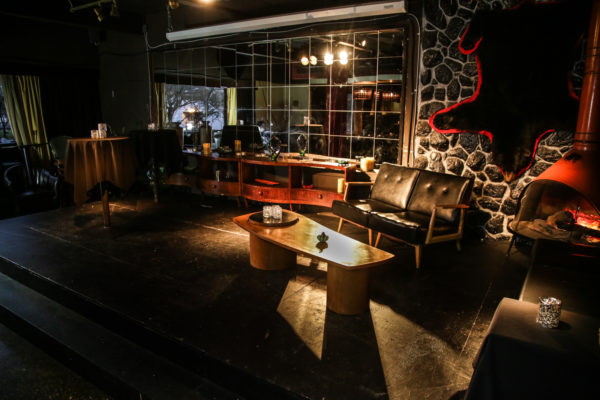 The downtown eastside and Chinatown neighbourhoods are definitely transitioning and it's great to see places like The Emerald Supper Club contributing to the positive changes that are taking place. Inside you'll find a intimate cocktail lounge and adjoining dining room that also boasts a cocktail bar, table seating and a number of banquette tables.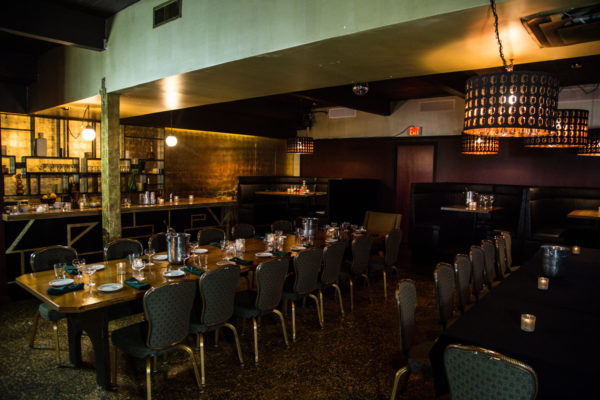 Hosted by the vibrant and multi talented Rachel Zottenberg we were treated to a splendid evening of culinary delights. Of course we had to start with one, or more, of their uniquely delicious cocktails. Being a long time gin fan I opted for the Ginny Hendricks, it packs a kick so if you wish to tamper it down a bit you could do as I did and skip the Absinthe. I loved it and those who went the full monty also thought it was the ultimate choice for any gin lover.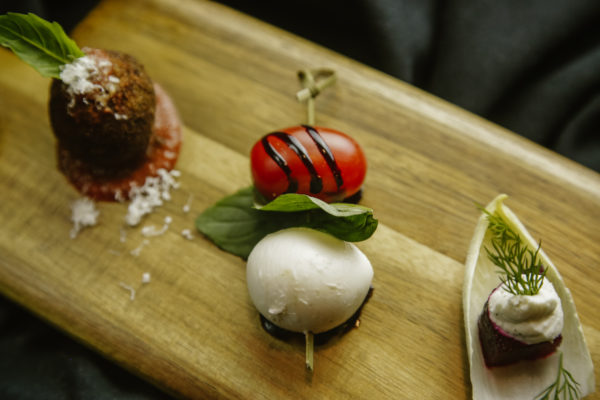 While we sipped our cocktails we enjoyed a selection of appies that were a great match for the cocktails.
With about a dozen of us at a communal table we had an opportunity to try and share the mains. I enjoyed the Ling Cod which was fresh and moist. The beurre blanc was just the right mixture of rich and lemony tart. I was pleased with the portion of green beans that just happen to be one of my favourite veggies. All of these yummy tastes and textures balanced on a crisp potato waffle. In a word delicious.
The other mains were pronounced equally satisfying and were generous in their portions. How can you go wrong with slow roasted beef short rib and garlic mashed potatoes? Comfort food that looked so good and was declared absolutely delectable. For pasta fans the Linguini was an excellent vegetarian option with fresh spinach, cherry tomatoes and just the right amount of garlic flavour and creamy parmesan.
We were treated to a trio of desserts which of course meant we had to have at least one of each. Decadent, yummy, gooey and richly chocolatey the perfect way to end the meal.
About co-owner Rachel Zottenberg
The Emerald Supper Club and Cocktail Lounge is owned by Rachel Zottenberg and David Duprey, the master minds behind Uncle Abe's, The Narrow Lounge and various arts spaces around the city. The duo also owned and operated The Rumpus Room from 2012-2015. In addition, Rachel and David are also co-owners of This Monkey's Gone to Heaven, a curio shop on Main Street selling a wide range of oddities, trinkets and scientific interests, including eclectic kids' toys, insect candy, animal bones, jewelry, books, art from around the world, and more.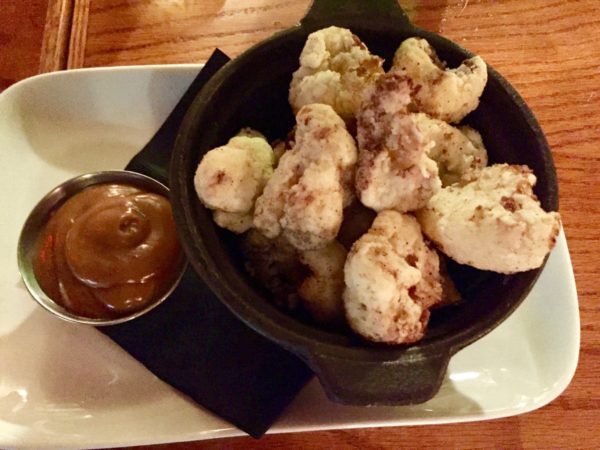 COCKTAILS
TWINKLY EYED
Absolut Elyx Vodka, St. Germain Elderflower, Champagne
GINNY HENDRICKS
Hendricks Gin, Absinthe, fresh lime, muddles mint, cucumber, soda
EARL GREY OLD FASHIONED
Wild Turkey Kentucky Bourbon, cane sugar, cherry, Angostura bitters
DINNER
LINGUINI AGLIO E OLIO
Spinach, cherry tomatoes, garlic & parmesan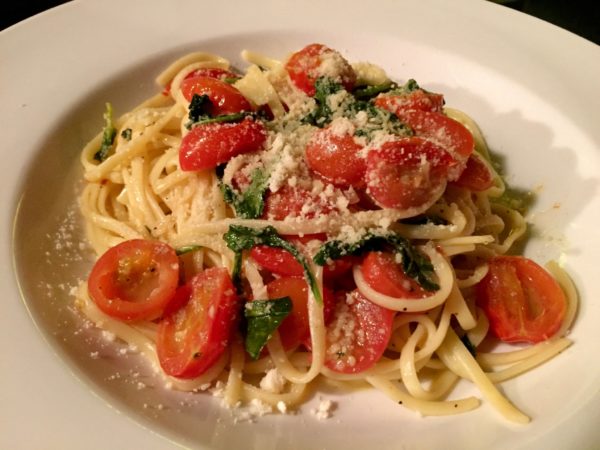 LING COD
Served with potato waffle, green beans and lemon beurre blanc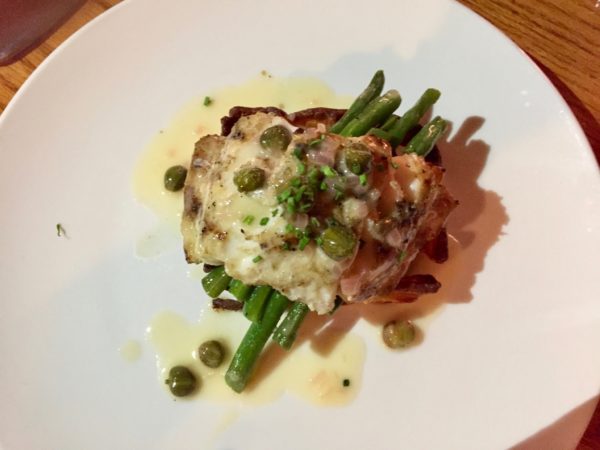 RED WINE BRAISED SHORT RIBS
Served with roasted garlic mashed potatoes, baby carrots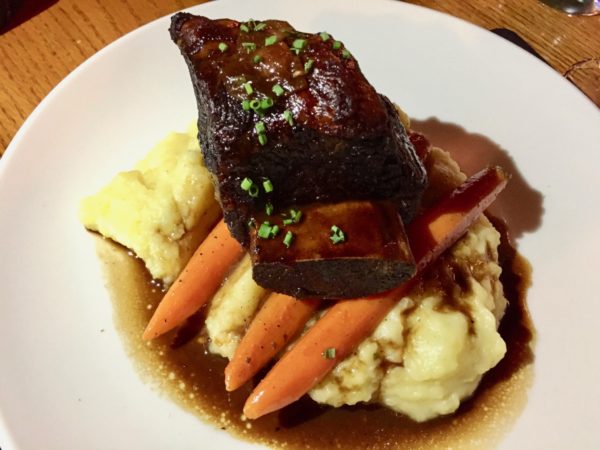 DESSERT
SWEET TOOTH PLATTER

Assortment of chocolate truffle Cake, New York cheesecake and sticky toffee pudding bites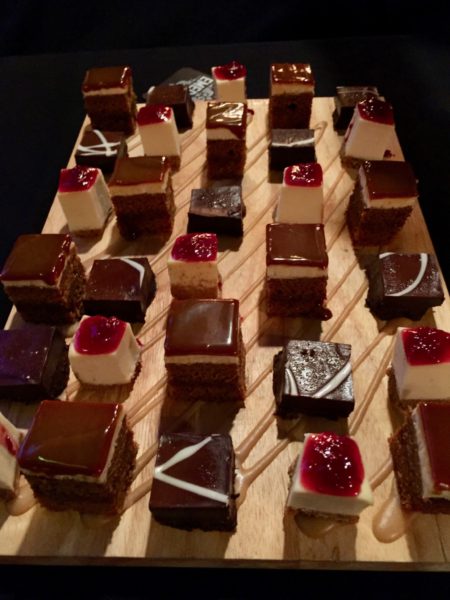 Events at The Emerald
A gem for birthdays, weddings, anniversaries and festive gatherings of all occasions.
The Emerald Supper Club and Cocktail Lounge, located in Chinatown, features an old-school, Vegas vibe, complete with vintage décor, spirit-forward cocktails and satisfying offerings from the kitchen. Opened in 2013, the restaurant has become known as a popular spot for group dining — whether it's a cocktail party with friends, a big birthday blowout, or a full-scale wedding — the eclectic, East Van locale guarantees a memorable evening.  
The Emerald includes three unique spaces, with capacity (total) for up to 200 guests. Revelers can rent the entire restaurant, or opt to hold their party in one of the following spaces:  
> The Lounge
The Lounge is perfect for cocktails, mingling and canapes. This section accommodates 40 guests (with lounge-style seating – at the bar and couches). The Lounge is great for a less formal event or to be used in conjunction with the dining room or full restaurant rental. Includes a full-service bar.
> The Dining Room
Recently renovated, the Dining Room at The Emerald is a welcoming space, accommodating up to 74 guests (seated with a mix of comfy booths and dining tables) or 100 guests for a standing reception. A full-service bar, and stage (20 x 40 square ft.) round out the space. An HD projector, HDMI plug-in or thunderbolt for easy attachment to your computer is also available.
> The Cabaret  
The Cabaret is the ultimate adaptable private event room. With soundproof walls, a private bar, a small stage (10 x 20 square ft.) for live music or a DJ, and an HD projector, HDMI plug-in or thunderbolt for easy attachment to your computer, your event can be whatever you want it to be. This room accommodates 45 guests seated or, 75 guests for a standing reception.
Customizable Celebrations  
The Emerald's friendly team can help customize your experience with the addition of many genres of entertainment (comedy, music, dance, etc.), multiple dining options, branding opportunities and much more.  
Special touches available for group functions, befitting of the Emerald's vintage vibe, include crystal vintage decanters filled with the spirit of the guests' choosing, along with mix and big ball ice cubes; a candy bar station option featuring sweet treats; champagne and fondue stations; and custom floral arrangements.  
In addition: Cassandra Crossing, The Emerald's in-house drag queen is available to offer guests specialty shots and cocktails served up from a rolling vintage cart, along with personalized lounge acts. Heather, The Emerald's monthly karaoke host can also be booked privately to keep the singing going all night long. DJ Bella, one of the most sought after DJ`s in the city, plays every genre from 60s to new age and will keep the party dancing. And, photographer Victoria Black, with Wild Hearts Collective, is available to capture special moments.