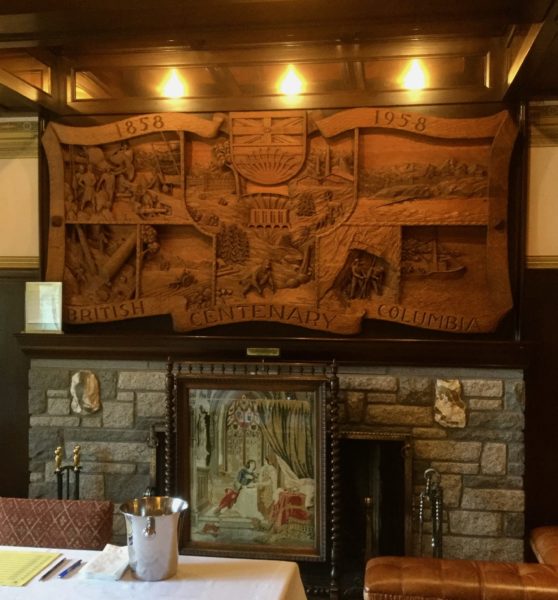 I was lucky enough to be invited to judge at this year's Lieutenant Governor's Wine Awards, held at Government House in Victoria. These wine awards, established in 2003, by then Lieutenant Governor Iona Campagnolo, are designed to recognize excellence in wine making. Unlike other competitions, there are no bronze, silver or gold medals handed out. Likewise, there are no categories so it would be possible for every winner to be a Chardonnay or a Pinot Noir, though that is extremely unlikely to happen.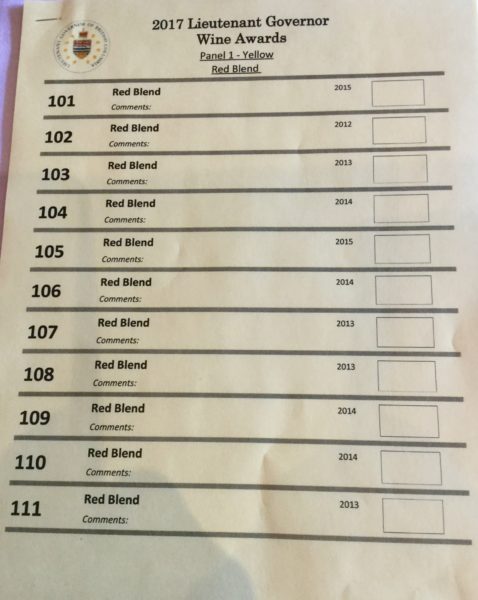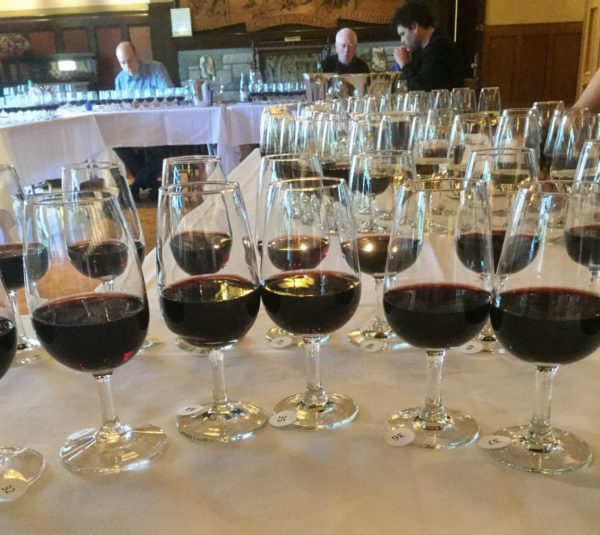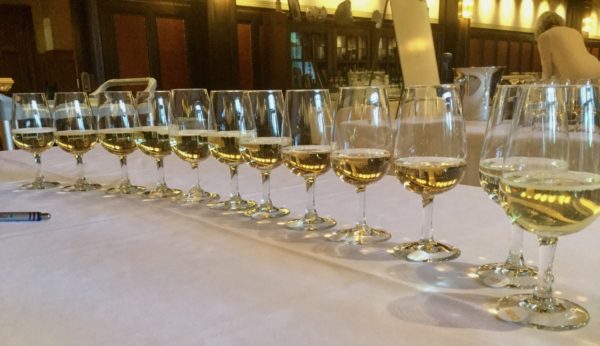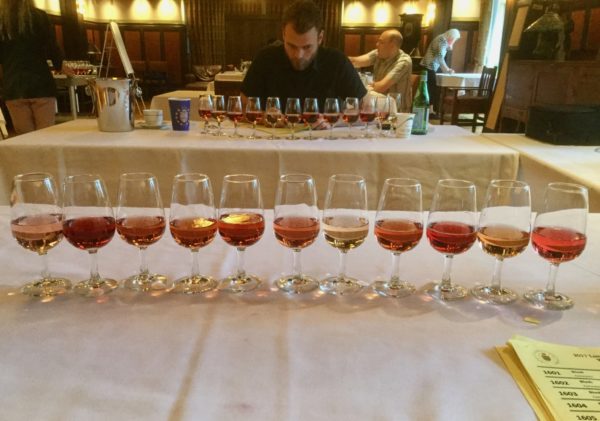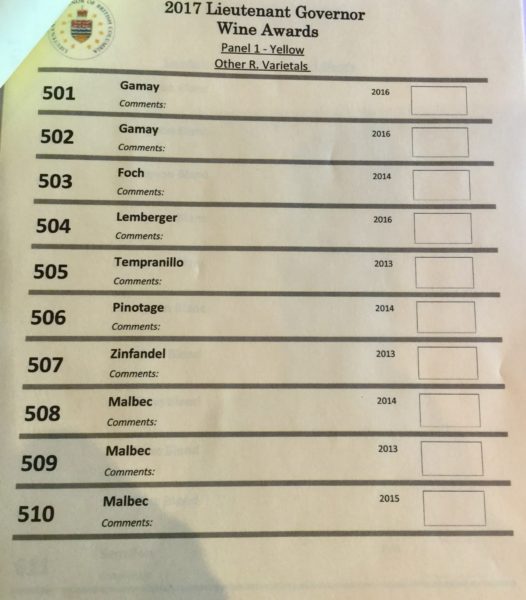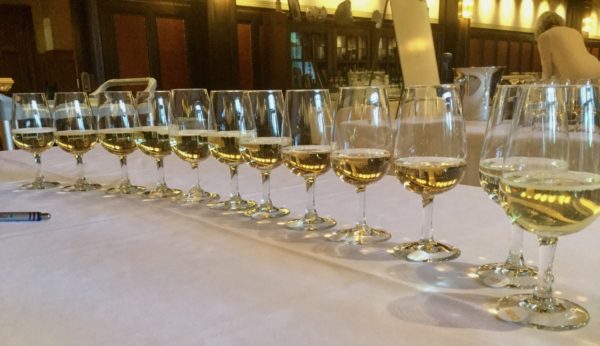 This year, almost 500 wines from over 130 wineries were entered and only 12 awards are given out, so the competition was quite stiff. A panel of judges assess the wines on their own merit and the better wines go forward to a second round. Likewise, those wines go on to another round and each time fewer wines are moved forward. On the third and final day, 50 finalists compete for the 12 awards.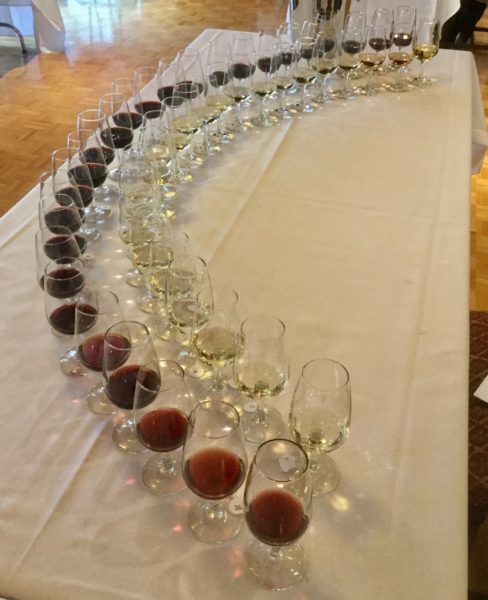 I was very impressed to see how much consensus there was in each round and that the very best wines were recognized and went on. By the time the final round was done, a few of my favourites didn't make the final cut, but that was also true for the other judges as well. For the wineries that entered, the judges were unanimous in their praise for the quality of the wines. If your wine makes it to the final round, you can be rightly proud of the accomplishment.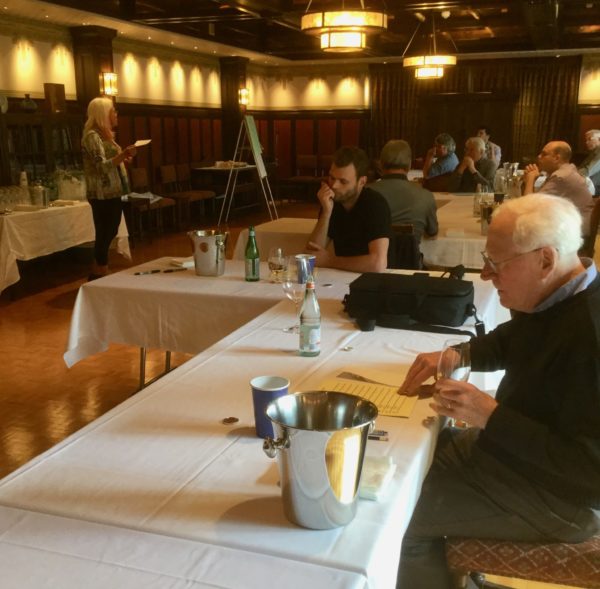 When her Honour Judith Guichon, Lieutenant Governor of British Columbia, and her entourage of VIP's (which includes members of the Consular Corps of British Columbia) roll into the wineries on their bus to present the awards in September, the cache is immeasurable. Each winner is presented with a glass trophy and certificate. These coveted awards are cherished. The day is also a unique opportunity for the esteemed visitors to gain personal knowledge and experience of British Columbia's celebrated wine industry.
"2017's winning wines represent the best from our province." said Guichon. "The hundreds of exceptional wines entered each year make it a challenge to select just twelve winners."
Congratulations to this year's finalists and winners on a job well done. You are the reason BC wines are capturing worldwide attention.
This years winners, in alphabetical order, are:
Burrowing Owl Estate Winery
Cabernet Franc 2014
Cassini Cellars
The Aristocrat Cabernet Sauvignon 2013
Cassini Cellars
Nobilus Merlot 2013
Castoro de Oro Estate Winery
Crimson Rhapsody 2014
Gray Monk Estate Winery
Odyssey White Brut 2014
The Hatch
Crown + Thieves "The Broken Barrel" Syrah 2013
Howling Bluff Estate Winery
Century Block Pinot Noir 2013
Kitsch Wines
Riesling 2015
Maverick Estate Winery
Bush Vine Syrah 2014
Noble Ridge Vineyards and Winery
"The One" Sparkling 2012
Perseus Winery
Invictus 2013
Upper Bench Estate Winery
Upper Bench Estate Chardonnay 2015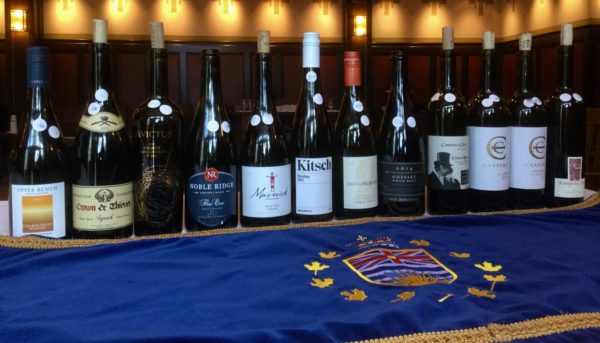 All wineries in British Columbia are welcome to submit up to four of their wines for blind judging by a panel of wine industry professionals. The wines submitted must be made from 100% British Columbian grown grapes and produced in province to be eligible.
(All photos – Sam Hauck)