Daily Tasting Menu Features Unique Culinary Collaboration by Boulevard Chefs, Wine Pairings and Selection of Handmade Confections, Bonbons Served Tableside
The Boulevard Kitchen & Oyster Bar back-of-house team is combining their culinary talents and capturing the flavours of the season with a new Fall Tasting Menu that premieres as part of the downtown restaurant's daily dinner service beginning today.
A collaboration between Executive Chef Alex Chen, Chef de Cuisine Roger Ma and Pastry Chef Kenta Takahashi, Boulevard's Fall Tasting Menu will offer five seasonally-inspired courses, changing regularly to take advantage of the freshest and most readily available ingredients.
Available for $95 per person plus tax and gratuity, the menu features a dessert course followed by tableside bonbon service with a variety of handmade confections including Toasted Marshmallows, Mini Cassis and Lime Macarons, Chocolate Truffles and Lollipops courtesy of Takahashi. Accompanying wine pairings selected by Wine Director JP Potters are also available for an additional $75.
BOULEVARD KITCHEN & OYSTER BAR
FALL TASTING MENU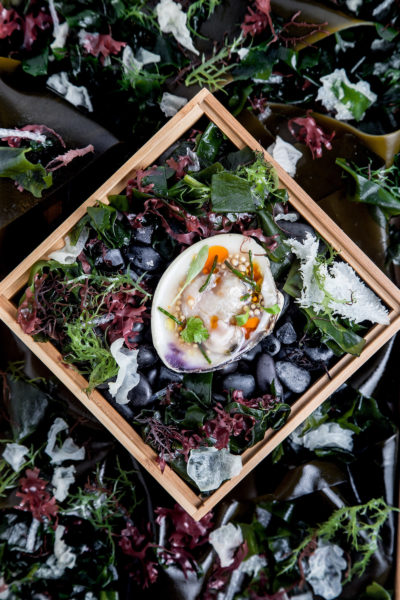 amuse
Taittinger Champagne Brut Réservez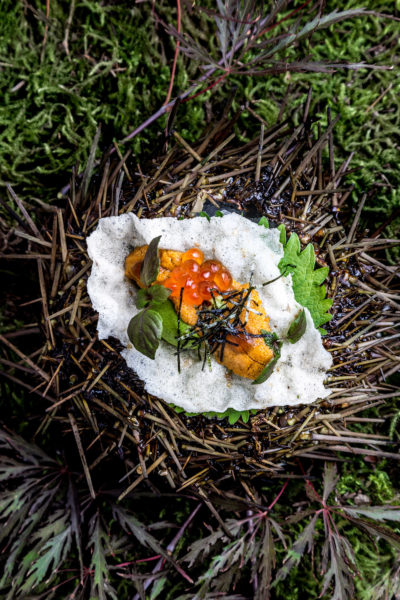 local sea urchin
ikura, shiso, fresh wasabi, rice cracker
Sea Star Ortega 2016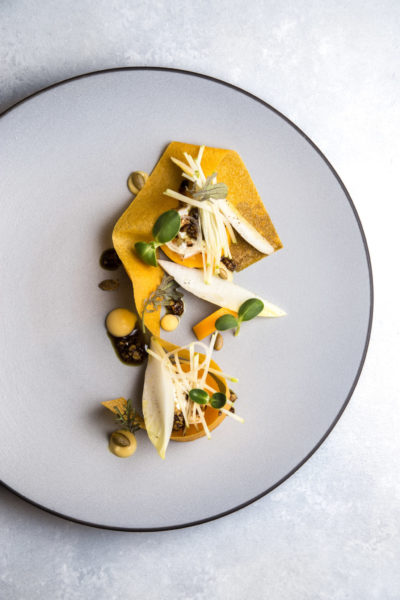 burrata
butternut squash, pumpkin seed gremolata, apple, aged balsamic
Little Farm Pied de Cuve Orange 2016
risotto
la sauvagine cheese, sunchoke, roasted sunflower seeds, sherry beurre noisette
Masseria Li Veli Verdeca 2015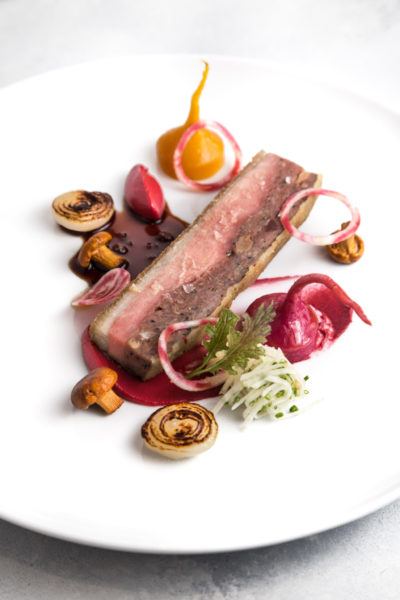 duck
foie gras and truffle farce, beets, preserved cherry duck jus
La Gerla Brunello di Montalcino 2010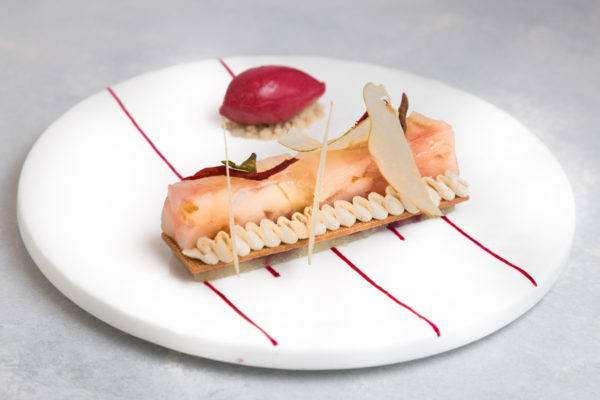 pear tart
poached bartlett pear, brown butter cream, cassis sorbet
Poças Colheita Tawny Port 1992
selection of bonbons served tableside
"Our customers often request a tasting-menu dining experience and we're excited to introduce a truly unique seasonal menu designed by our team of award-winning chefs. This menu also gives our front-of-house team the chance to showcase the exceptional service and style for which Boulevard has become known for," says Potters.
RESERVATIONS
Reservations for Boulevard Kitchen & Oyster Bar's Fall Tasting Menu, which includes an amuse, five courses and tableside bonbon service for $95 per guest, can be made by calling the restaurant at 604-642-2900.
---
ABOUT BOULEVARD KITCHEN & OYSTER BAR | Located in the heart of downtown Vancouver, Boulevard Kitchen & Oyster Bar provides a unique showcase for the culinary vision of Executive Chef Alex Chen, who won the BC Gold Medal Plates title in 2015 and led Team Canada to a top-10 finish at the prestigious Bocuse d'Or culinary competition in France in 2013. With an innovative approach that blends a respect for the past with a celebration of the present, Chen's seafood-focused menu is grounded in classical technique and training, while artfully infusing casual West Coast flair and creative hints of his international influences. Paired with exceptional service, a wide-ranging selection of wine and cocktails and true European ambiance in a traditional-yet-modern setting, Boulevard offers breakfast (6:30 to 11 a.m.), lunch (11 a.m. to 4 p.m.), dinner (5 to 11 p.m.) and late-night service until 1 a.m. seven days a week, as well as weekend brunch from 11 a.m. to 3 p.m. and happy hour from 3 to 6 p.m.
845 Burrard Street, Vancouver, B.C.  V6Z 2K6 | (604) 642-2900 | www.boulevardvancouver.ca
All images: Leila Kwok