Holiday Stuffing: My Way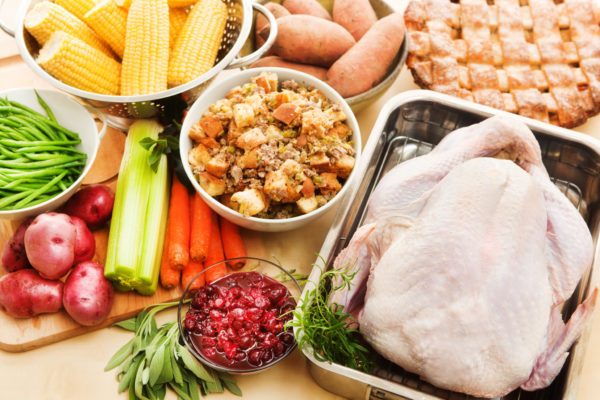 Chef David Buchanan, Blackfish Wild Salmon Grill, Tulalip Resort Casino
Serves 10
Pro tips & hacks for traditional Turkey Stuffing
Most people love the holiday season. It's all about getting together with friends and family to share a traditional meal, which brings back memories of seasons past. Chefs and creative home cooks find the "Holiday Turkey Season" to be one of the most challenging meals of the year. Because on one hand, we are obligated to maintain some traditional mainstays, such as turkey, stuffing, and cranberry sauce/relish; but on the other hand, we want to "twist it up" and do something a little more creative than last year.
Today, I am sharing one of my basic stuffing recipes, which is easy to adapt into a large variety of other flavour profiles. It will make it easy to "add flare" to a traditional favourite without pushing it too far.
If you don't have a favourite stuffing recipe, use this simple recipe, which allows you to add your choice of savoury modifications. Be the chef and own your creation!
Ingredients:
1 pound unseasoned croutons or dry rustic bread, cubed
2 cups carrots, diced
4 cups white onions, diced
2 cups celery, diced
3 tablespoons olive oil
1 teaspoons fresh sage, chiffonade
2 teaspoons fresh thyme
½ cup turkey stock
Procedure:
Place olive oil in a heavy-bottomed pan over medium-high heat. Once the oil is hot, add carrots, onions, and celery. Sauté until lightly caramelized. Add fresh herbs and lightly toss. Remove from heat and reserve.
In a large bowl, combine croutons (or dry rustic bread) and sautéed vegetables. Using your hands, mix until thoroughly coated. Add turkey stock and mix by hand. Let the mixture rest for about 15 minutes, so the bread can absorb the liquids. As needed, adjust the moisture content to your desired texture (if a relatively dry stuffing is preferred, this should be fine. If a moister stuffing is preferred, add anywhere from ¼ to ½ cup of stock to the mixture). Cover with foil and cut a couple of 1 inch slits in the foil to let the steam escape. Bake in a 350 degree F oven until hot or about 50 minutes.
Optional: remove the foil after 45 minutes and continue baking uncovered for an additional 10–15 minutes, which will give the stuffing a light golden crust.
Change up any favourite stuffing recipe by adding one (or several) of the following:
For these options, cook separately and then fold the cooked item(s) into the stuffing before baking it:

Apple Smoked Bacon
Wild Boar Sausage
Sweet Italian Sausage
Apple Chicken Sausage
Chorizo Sausage
Andouille Sausage
Sautéed Mushrooms
Roasted Butternut Squash
For these options, simply fold into the stuffing before baking it:

Granny Smith Apples, diced
Pears, diced
Dried Figs
Dried Apple
Currants
Fennel, chopped
Sun-dried Tomato
For these options, fold one or more into the stuffing right before serving dinner or sprinkle over the top, so they don't get soggy:

Toasted Nuts: Hazelnuts, Pecans, Pumpkin Seeds, Cashews, Walnuts, Sunflower Seeds, Pine nuts
What makes this so much fun? It allows creative leeway to add several new ingredients to produce interesting flavour combinations—but don't go crazy. A wild boar, andouille sausage, fennel, apple, hazelnut and pumpkin stuffing may sound amazing…but it's way too much. Typically it is best to highlight 2 or 3 flavours.
 Here are a few simple guidelines for combining flavours:
Fruits & vegetables in the list work well with any of the meat options
Only use 1 or 2 meats at anytime
Only add 1 of the nuts or seed options
Only include 1–3 of the fruits and/or vegetables in the stuffing
About Chef Buchanan
Chef David Buchanan has been at the helm of Blackfish Wild Salmon Grill and Bar since its inception in 2008, and is also the owner/chef contributor/researcher of www.Chefs-Resources.com website and is considered to be a Pacific Northwest culinary expert in his field.