Having just celebrated the beginning of a New Year as the calendar turned over to 2018, we are preparing to celebrate the Celebrate the CHINESE NEW YEAR next month, with a very special concert featuring the 12 Girls Band.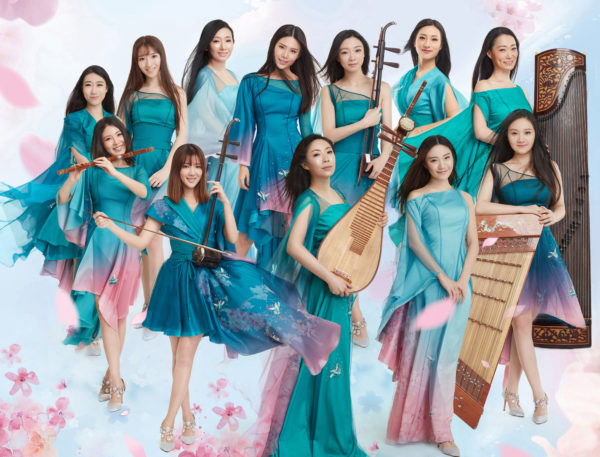 12 Girls Band is a unique Chinese folk music group, inspired by the art of Yue Fang, the female ensemble that played in the royal courts of the Tang Dynasty (618 to 907 C.E.). Established in 2001, the members were selected by audition from more than 4000 contestants. From thousands of auditions, producer Wang Xiao Jing (the father of Chinese rock music) brought together twelve young virtuosos who played ancient Chinese instruments. The members of this chart-topping all-female music group are much admired musical ambassadors of Chinese music. The group combines traditional Chinese folk instruments – such as yangqin (hammered dulcimer), dizi (transverse flute), xiao (vertical flute), erhu (Chinese fiddle), pipa (pear-shaped lute), and guzheng (zither) – with modern pop music elements including Latin, jazz, and rock. Adding the latest high-tech sound, lighting and staging elevate the live performances to a high-powered showcase full of enjoyment. Retaining the rich colour of Chinese music while working with various musical styles, the group is popular in Asia, North America and many other regions, and was recognized as the first Chinese music group nominated for a Grammy Award. The 12 Girls Band has presented more than 1,800 performances domestically and 800 performances across the world.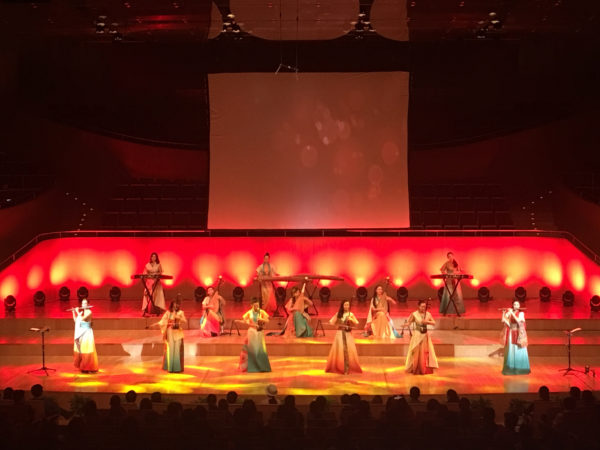 This concert, on Monday, February 19th at 7:30pm at the Orpheum, is co-presented by the Vancouver Symphony Orchestra and Poly Culture North America. A year ago this month the VSO and Poly Culture signed an agreement that would offer the opportunity for co-presentations such as this one.
The performance will coincide with the traditional celebrations that extend from the New Moon on Chinese New Year, to the Full Moon and the Lantern Festival 15 days later. Read on for further details and visit the VSO website for music samples, repertoire listings, notes and more.
http://www.vancouversymphony.ca/12girls
(NB. This performance is by the 12 Girls Band and does NOT feature the Vancouver Symphony Orchestra itself)