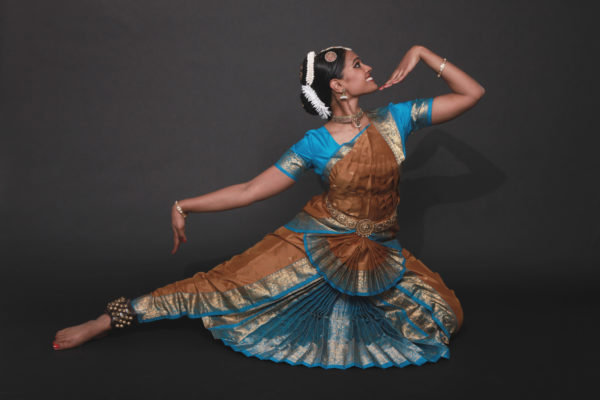 Mandala Arts and Culture
Thursday March 15, 2018 at 12 noon
Scotiabank Dance Centre, 677 Davie St (at Granville), Vancouver
Tickets $14/$12 students, seniors and children from Tickets Tonight 604.684.2787 www.ticketstonight.ca
Info: 604.606.6400 www.thedancecentre.ca
The Dance Centre's popular Discover Dance! noon hour series features the complexity and beauty of the classical Indian dance style of bharata natyam, with a performance by Mandala Arts and Culture. Mandala's Artistic Director Jai Govinda, renowned as a pioneer of bharata natyam's growth and development in Canada, hosts this inspiring and informative presentation, which includes leading dancers from his company and highlights the principal elements of the style: bha (bhava) emotion, ra (raga) melody, ta (tala) rhythm, and natyam (dancing).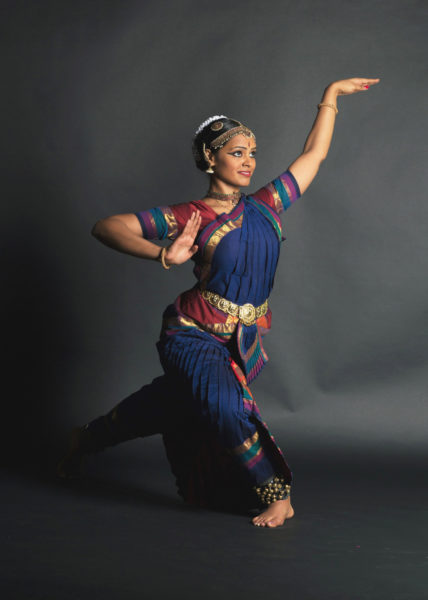 Established in 1999, Mandala Arts and Culture is a Vancouver-based company dedicated to presenting and promoting Indian classical dance in Canada. Specializing in bharata natyam, a classical Indian dance style, Mandala creates and presents interdisciplinary new works and collaborations by artists from diverse backgrounds. Mandala promotes bharata natyam through initiatives such as community partnerships, workshops, and lecture demonstrations. Through the Jai Govinda Dance Academy, Mandala offers a professional training program in bharata natyam which is recognized and supported by the Arts Training Fund of Heritage Canada, and serves as a resource, networking, and information centre for Indian arts and culture. mandalarts.ca
2017-2018 Discover Dance! season:
September 21 Historical Performance Ensemble
October 12 Vancouver Tap Dance Society
November 30 Flamenco Rosario
February 22 OURO Collective
March 15 Mandala Arts and Culture
April 26 Arts Umbrella Dance Company
The Dance Centre was established in 1986 as a resource centre for dance professionals and the public in British Columbia, and has evolved into a multifaceted organization offering a range of activities unparalleled in Canadian dance. Its goal is to support the development of dance and to develop an environment where it can thrive. The Dance Centre offer programs and resources supporting the professional development of artists, presents public performances and events, manages Scotiabank Dance Centre, Canada's flagship dance facility, and works to promote BC dance.
Facebook.com/thedancecentre | Instagram.com/thedancecentrebc | Twitter.com/dancecentre