Crowbar is springing into warmer months with seasonally-inspired dishes and cocktails, as well as a new craft cider program. Combined with upcoming celebrations for Crowbar's two-year anniversary on July 4, the popular Fraserhood eatery has become a festive hub perfect for whiling away longer summer nights.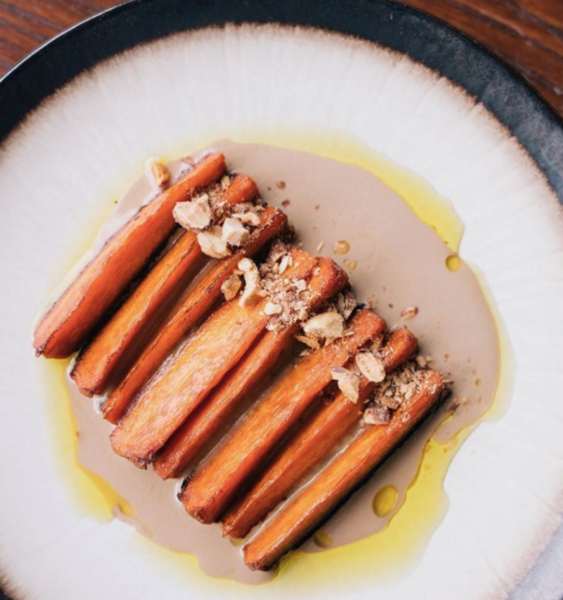 In keeping with the turn of the seasons, Crowbar's Chef Justin Ell has been hard at work dreaming up inventive dishes that incorporate Mother Nature's fresh crop of summer bounty. Diners can look forward to plenty of veggie-forward share plates that tease out the tastiest flavours of zucchini, carrots, mustard greens and cauliflower. Meat-lovers need not shy away: there's still plenty to sate carnivorous appetites, including grilled wild halibut with entail and bottarga vinaigrette, and roasted wild scallops adorned by leeks, buttermilk and pistachio. Guests may order a la carte or sample a palate-pleasing array of items with Crowbar's family-style tasting menus ($40 and $60, priced per person).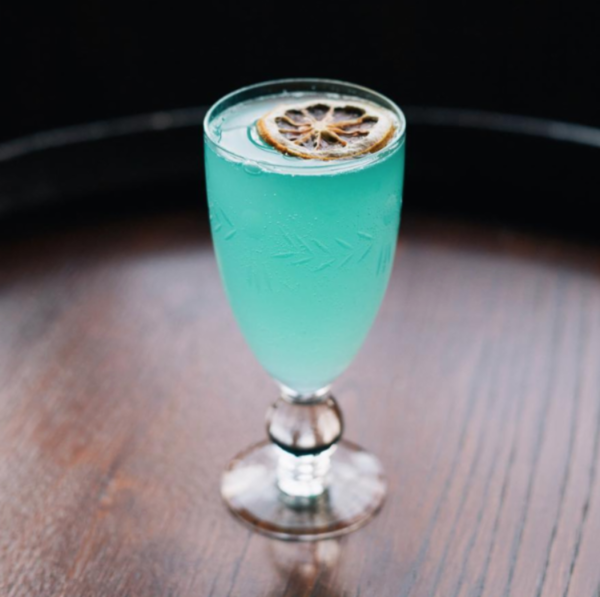 Food isn't the only summertime focus for the Crowbar team: the cocktail menu has also seen a revamp. Visitors will adore the new Mallory Knox, a refreshing gin-based concoction featuring local Sons of Vancouver's tropical blue curaçao, creamed honey and lemon juice and sea salt topped by sparkling wine. Just as Instagram-worthy as it is delicious, the celebratory beverage is served in an elegant crystal glass and festooned with a dehydrated lemon wheel.
Much of Crowbar's new happenings are thanks to Proprietor William Johnson, who oversees the guest experience and curates the restaurant's cocktail, wine and beer selection. A certified sommelier and cocktail enthusiast, Johnson recently added to his arsenal of accreditations by completing the United States Association of Cider Makers' Certified Cider Professional program. Now an accredited cider expert, Johnson has channeled his learnings into building a craft cider program at Crowbar – marking it one of the first restaurants in Vancouver to do so – with a curated list of 12-14 local ciders, including BC Tree Fruits Broken Ladder Cider, Left Field Co.'s Little Dry, Salt Spring's Wild Special Blend Plum among others.
"We are excited to celebrate two years this summer, and we couldn't be happier with how Vancouver has embraced Crowbar," said Johnson. "The team is working on the introduction of new seasonal dishes, a new industry-leading craft cider program, and original cocktails that guests are guaranteed to have never tasted before."
Guests can experience all the new happenings at Crowbar during regular hours (Monday to Saturday, 5pm to 12am), and take advantage of discounted drinks as well as 50% off select menu items during happy hour (5pm to 6:30pm, and 10:30pm to 12am). For reservations, email info@nullcrowbareastvan.com or visit Bookenda.com.
About Crowbar
Situated in the restaurant "golden triangle" of Vancouver's edgy Fraserhood district, Crowbar is a casual, intimate neighbourhood restaurant designed to bring people together with flavorful share plates, an inventive cocktail program and a healthy dose of good humour. The restaurant's name is a cheeky nod to the Fraserhood's historically colourful nature, as well as a subtle homage to a Will Bullas painting depicting surprisingly amiable crows drinking at a bar. Crowbareastvan.com