A MEDITERRANEAN SUMMER
Take a trip to the Middle East with new Beaucoup Bakery summer pastries
This summer, journey to the Middle East with the launch of new summer pastries at Beaucoup Bakery & Café(2150 Fir Street). Starting today, July 3, 2018, customers can enjoy unique spice flavours and combinations with items such as a Pistachio and Rice Pudding Croissant, Herb Farro Tarte, Saffron Vanilla Cookie, Cardamom Pistachio Raspberry Financier, and a Passion Berry Pull-Apart Bun.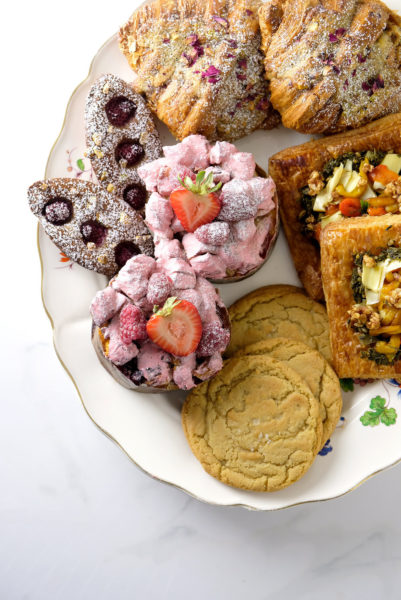 "I was inspired by the Middle Eastern influences in food when I visited Paris," says Betty Hung, co-owner of Beaucoup Bakery. "Middle Eastern flavours are bold yet precise, colourful, and very delicious. It was very fun to work with my team on utilizing ingredients such as saffron, farro, and various spices, and melding it with our French pastries. We can't wait to see what our customers think."
Beaucoup's signature double-baked croissant for summer is a Pistachio and Rice Pudding Croissant ($5.50) made with saffron syrup, pistachio frangipane, vanilla rice pudding scented with rose, and orange blossom waters.
The Passion Berry Pull-Apart Bun ($4.75) is a layered pastry with ras el hanout spice blend, fresh B.C. berries, passion fruit chocolate, and passion raspberry glaze.
For a quick bite, the Saffron Vanilla Cookie ($2.50), a chewy cookie infused with the delicate aroma of saffron, vanilla seeds, and topped with vanilla salt is a great choice. So is the Cardamom Pistachio Raspberry Financier ($2.75), a gluten-free pistachio cake lightly spiced with cardamom, and topped with fresh raspberries and crushed pistachios.
Beaucoup Bakery's new savoury option, an Herb and Farro Tarte with Roasted Peppers and Artichokes ($4.95), features a special herb blend, farro, roasted bell peppers, marinated artichokes, and candied walnuts.
All Beaucoup Bakery items are made fresh daily and can also be pre-ordered for pick-up in large quantities. Summer seasonal items will be available until September 16, 2018. For more information, please visit www.beaucoupbakery.com.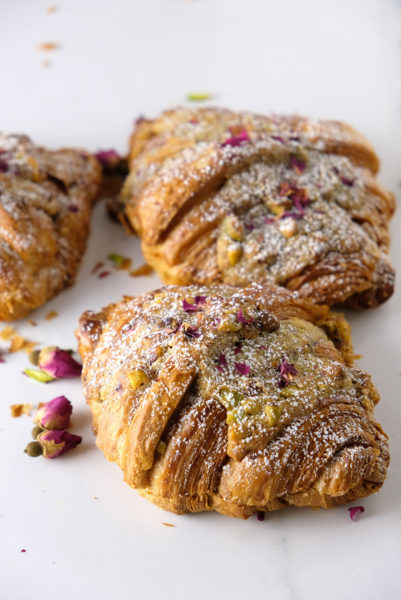 About Beaucoup Bakery
Beaucoup Bakery & Café opened its doors in December 2012, offering French-inspired pastries. The reason for opening Beaucoup Bakery was simple, to leave the world a happier place, even if through something as simple as a cookie. The company's priority is to put care and pride into everything it does, from the ingredients used and the little details that go into the baking, through to the way the company treats valued customers and friends.
Beaucoup Bakery | 2150 Fir Street, Vancouver, BC, V6J 3B5 | 604-732-4222 |
Twitter: @BeaucoupBakery | Instagram: @beaucoupbakery |
Facebook: /beaucoupbakery | www.beaucoupbakery.com