This teaser event, held at Marquis Wine Merchants, served its purpose to stir up excitement for the main event August 19th in Kelowna.  Organizer, Terry Meyer Stone was in attendance with five producers.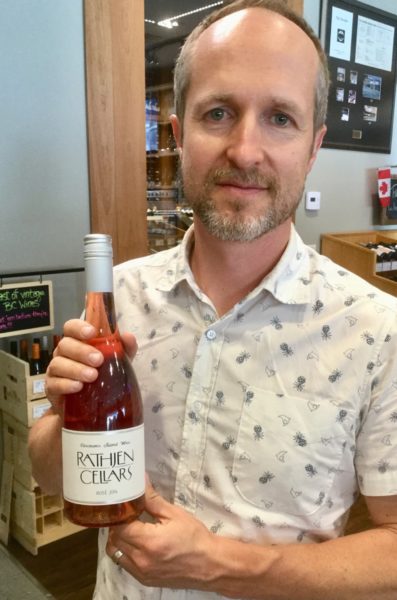 Here's a little what you can expect: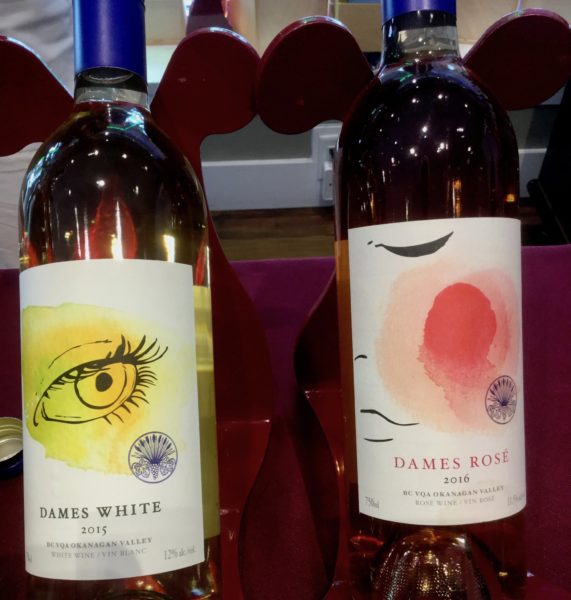 Dames Wines
Dames White – a very flavourful Pinot Blanc based wine with a tiny addition of some Riesling and Gewurztraminer.  The Pinot Blanc grapes were sourced from Sperling Vineyards and Meyer Family Vineyards provided the Gewürztraminer.  This delightful dry wine is very food friendly and would pair nicely with California rolls.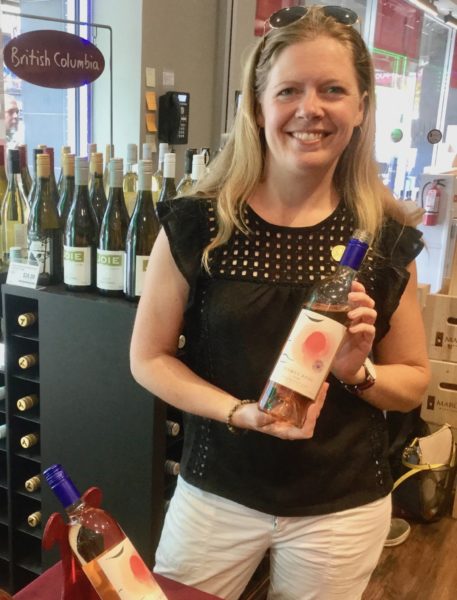 Dames Rosé – This beautifully coloured wine is a blend of 80% Pinot Blanc and 20% Pinot Noir sourced from Stoneboat Vineyards in Oliver.  The wine has good structure and aromas of grapefruit and strawberry which are reflected on the palate followed by a dry finish.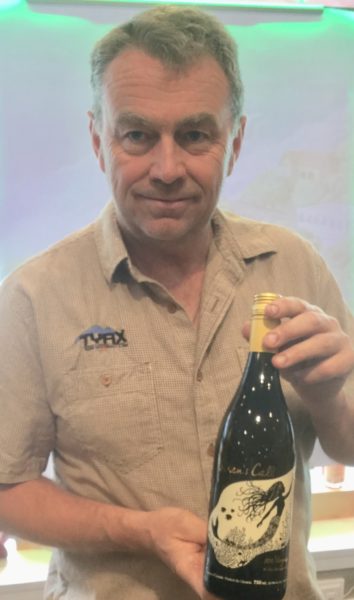 BC Wine Studios
Siren's Call 2016 Viognier – 20% of this wine spent time in acacia barrels while the balance was cool fermented in stainless steel tanks.  The cuvee then rested in neutral barrels.  The lees stirring gives this wine a rich creamy texture.  I think this citrusy, creamy wine is their best vintage yet.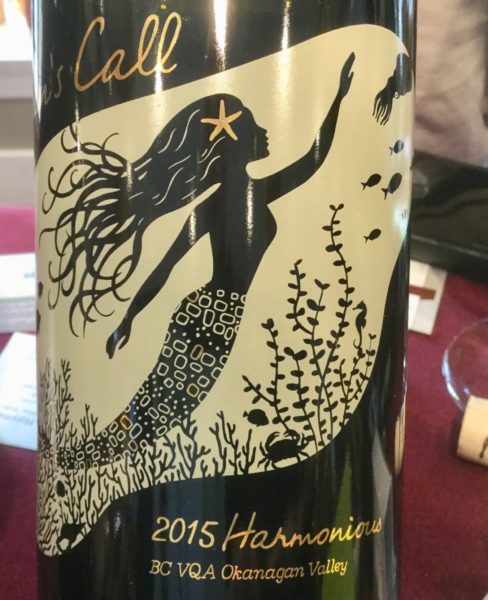 Siren's Call 2015 Harmonious – A blend of six grapes, this soon to be released Bordeaux styled red leads with Cabernet Sauvignon.  There is no set formula for Harmonious.  All the wines – Merlot, Cabernet Sauvignon, Malbec, Petit Verdot and Cabernet Franc and Syrah are made separately and then blended before bottling to ensure they find the 'sweet spot'.  Even at this early age, the wine shows a big, rich and layered nose with classic varietal character.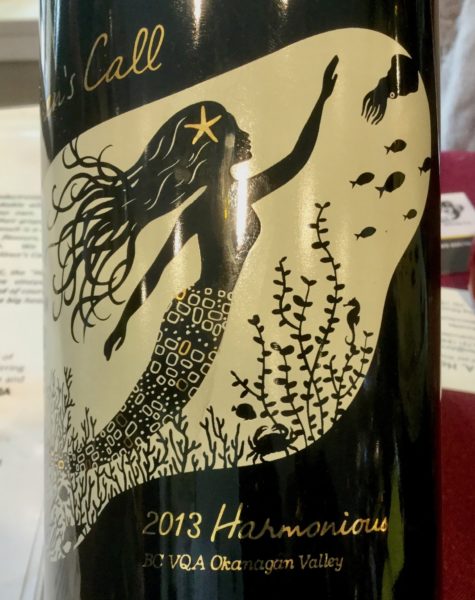 Siren's Call 2013 Harmonious – This vintage is Merlot dominant – 45% Merlot, 20% Cabernet Sauvignon, 15% Cabernet Franc, 9% Petit Verdot, 8% Malbec and 4% Syrah. Wow!  The wine is bold and complex with aromas and flavours that are smoky, dark and inky.   Red and black fruit and berries, toast, vanilla and a hint of spice.   This wine has aged very nicely and will continue to reward those who are patient.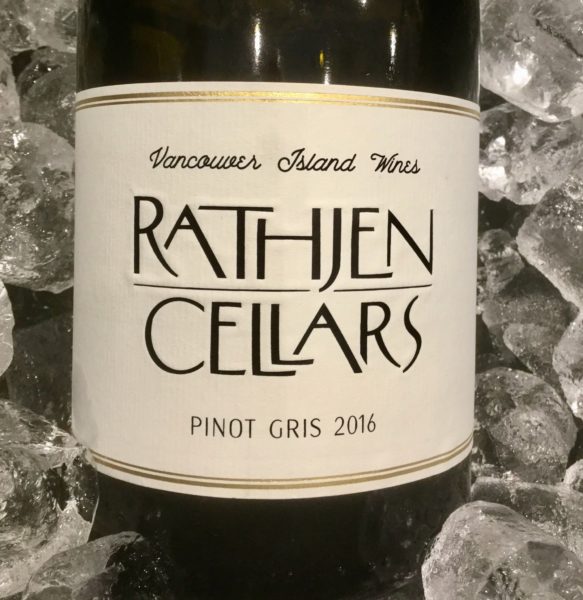 Rathjen
2016 Pinot Gris – made with minimal intervention and fermented on the lees for six months in double sized puncheon which gives this wine an inviting creamy texture with a long finish.  It is fresh and bright which makes it a perfect food wine.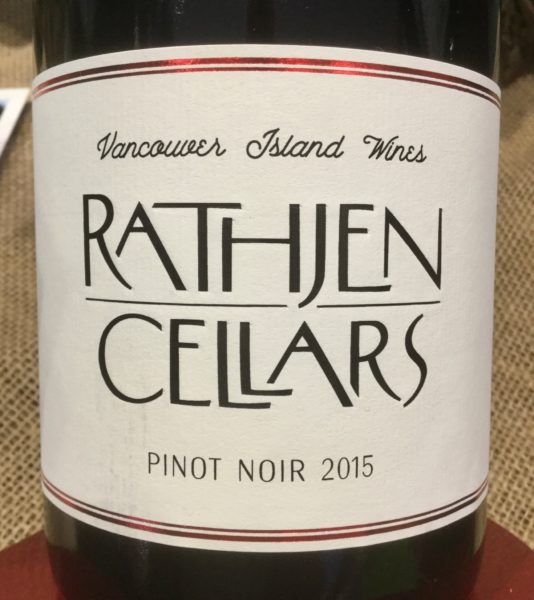 2015 Pinot Noir – This wine was fermented on wild yeast straight from the vineyard.  Bright and juicy with nice creamy texture.  Excellent with ham, BBQ'd salmon or turkey with cranberry sauce.
Marionette
2016 Sur Lie – winemaker Jamie Smith poured this blend of 60% Chardonnay from Keremeos and 40% Salmon Arm Pinot Gris.  Clean and fresh with orange peel and ripe tree fruit. Finishes dry.  Bring on the seafood.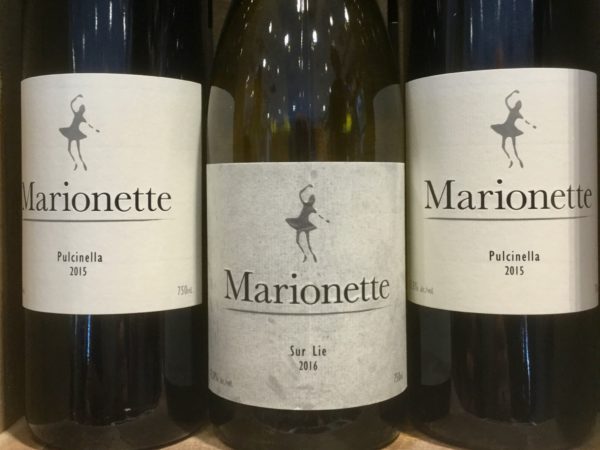 2015 Pulcinella – 100% Zweigelt.  Rich, not tannic, no oak, open top fermenter, some indigenous yeast.  Dark fruit with a hint of cocoa and spice.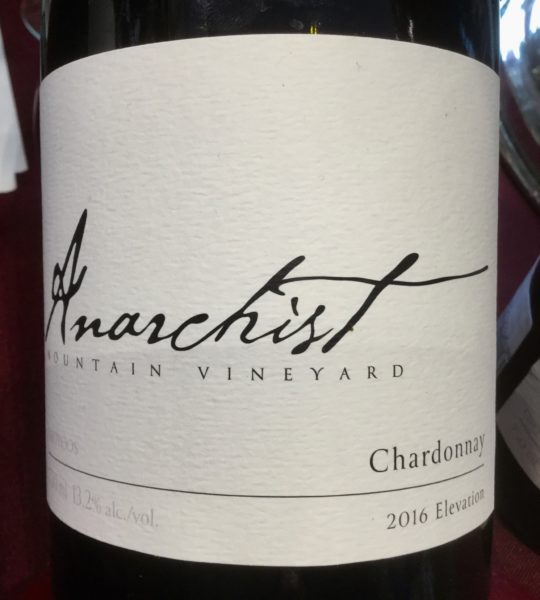 Anarchist
2016 Chardonnay – Only 190 cases of this delicious wine were made.  Two pickings, three weeks apart helped to create this elegant nuanced wine which shows ripe fruit while maintaining a fresh crispness.  Very impressive with very well integrated oak and fruit.  One of BC's best.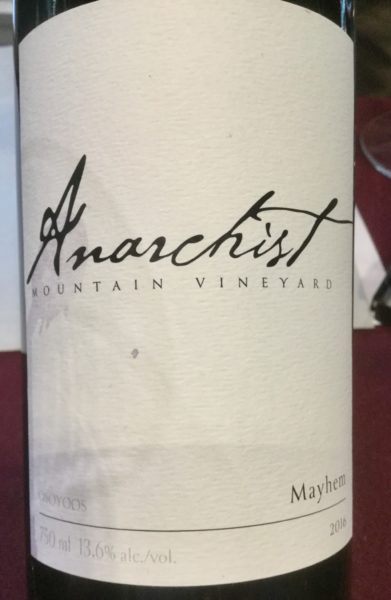 2016 Mayhem – 67% Merlot and 33% Cabernet Franc go into this tasty fruit driven red blend.  Though Cabernet Franc plays a supporting role, its varietal character jumps out.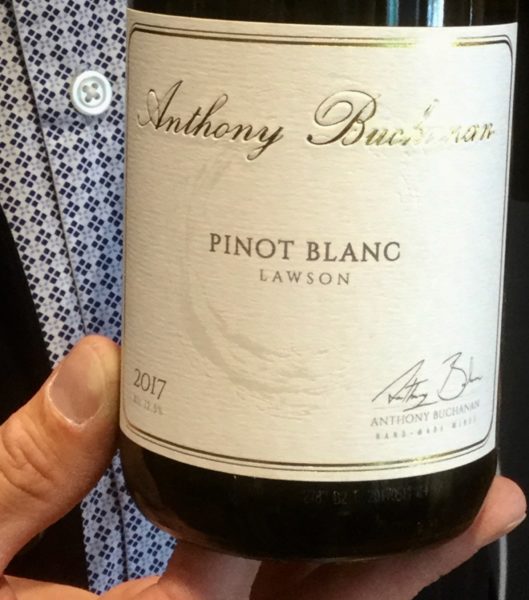 Anthony Buchanan
2017 Pinot Blanc – a stellar example of just how good this grape can be.  Lovely interplay of ripe fruit – tree fruit and floral notes with a hint of pineapple and minerality.  Great texture and mouthfeel.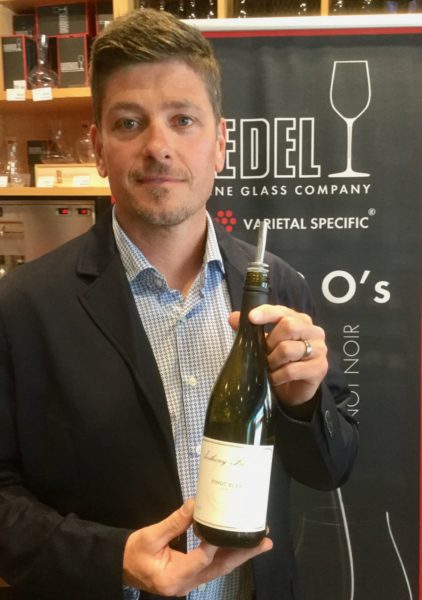 2015 Pinot Noir – from West Kelowna.  Wow!  Rich and complex with aromas of earth, forest floor and underlying bright red cherries.
The main event will see about 25 'small guy' producers, some of which don't even have a winery – they borrow or rent space at friendly wineries in order to make their 'pet passion' wines.  These are truly small lot, exclusive wines, which you will seldom find anywhere other than a few select restaurants or private stores.  And it's not just me who is a big fan of this event, the London Financial Times has rated it as one of the top five new festivals in the world!
This year's Garagiste North will be held at Sperling Vineyards in Kelowna, August 19th, from 2 to 4:30.  With only about a month to go, it will soon sell out so get your tickets ASAP.  For tickets and more details, check out their web site:
http://www.garagistenorth.com/