Singletree Winery is a delightful family run winery in that tends to wow people on their first visit.   I am a big fan of their wines.  Located on Mount Lehman in Abbotsford, they opened with a bang in 2015, quickly attracting a strong loyal following and garnering critical acclaim.  Recently, they have expanded their operation purchasing the former Ledlin winery on the Naramata Bench.
Here is a small sampling of the tasty wines they make.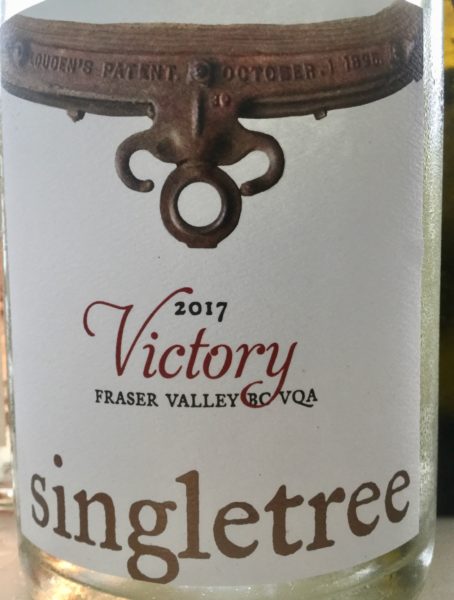 Victory 2017
The first sparkling wine from Singletree and the first sparkling Siegerrebe that I have tasted or heard about (some brief research shows another made on Whidbey Island, Washington and one on Vancouver Island).  I was impressed with the fruity and inviting nose rich with aromas of peach, pear, white flowers and later rose petals once the wine opened up. Well balanced with good texture and finely grained mousse.  Peach, pear and floral notes on the palate that linger on the medium-long finish.  This lively and refreshing wine works well as a breakfast or patio wine.  Serve it with a fresh fruit salad or prosciutto and melon.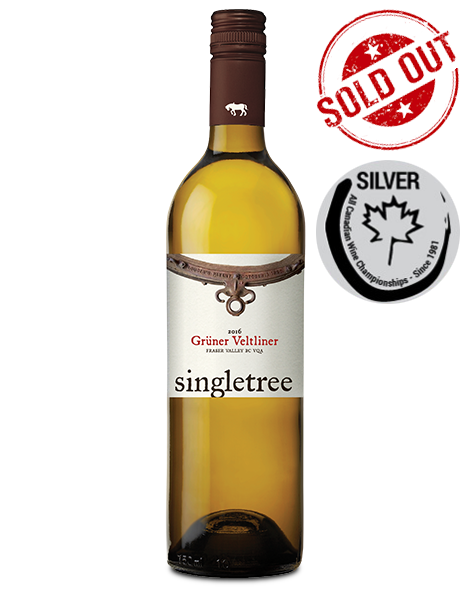 Grüner Veltliner 2017
This grape, native to Austria, is gaining a foothold in BC and for good reason.  Our versions can clearly stand up to the imported examples and Singletree's is no exception.  Made from estate grown grapes, this wine is very pale straw in colour tinged with green.  The nose is delicate but layered showing aromas of granny Smith apple, pear, honeysuckle and limestone.  Well balanced and crisp on the palate with flavours of honey, citrus, apple and melon followed by a medium-plus finish.  Serve with charcuterie and cheese.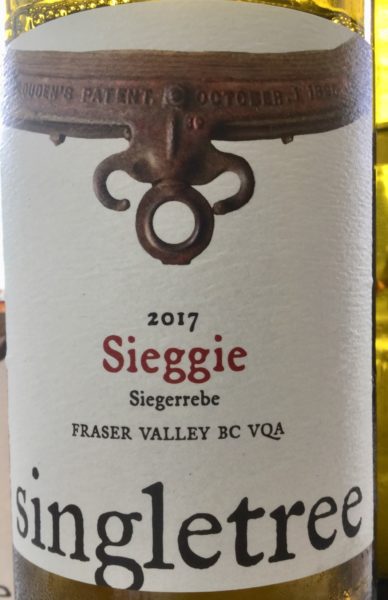 Sieggie 2017
This light straw coloured aromatic wine (Siegerrebe) displays aromas of juicy peach, pears and honey backed up with floral notes.  Well balanced with flavours that echo the nose followed by a medium-plus finish.  This is a delightful lip smacker wine.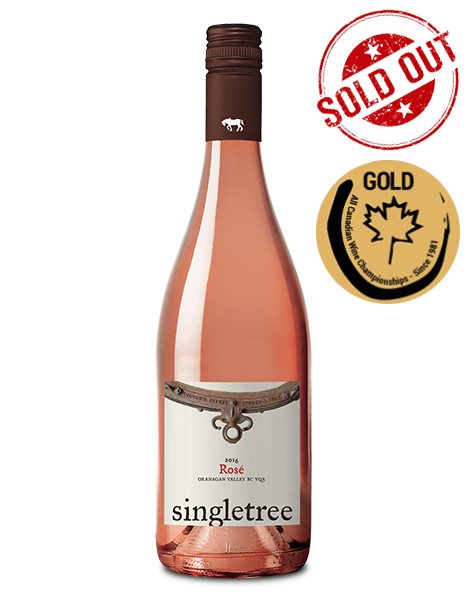 Rosé 2017
Made from certified organic 100% Pinot Noir grapes sourced from Westbank.  Salmon coloured with medium-light intensity.  Delicate sour cherry, wild strawberry and grapefruit peel.  Very good balance.  The palate is bright with flavours that mirror the nose along with salmon berry.  There is harmony between the nose and palate.  A medium-long finish with lingering fruit.  Pair with white fish in a butter and tarragon sauce or just enjoy it on the patio with friends.
I wonder that with their second location in Naramata, will they change their name to Doubletree?
*Thanks to John Schreiner for background information.
(photos – Sam Hauck, bottle shots courtesy of Singletree)
Note: Sold Out refers to the 2016 vintages, for availability of the 2017 vintages please contact the winery.