Lucky Volume Number 13 of TODDCast Podcast's "Friday Nights" series took place on August 31st at the Railway Stage and Beer Café and it was a show to remember.  Todd Hancock, the radio host turned podcaster, brings his Friday Nights to the Railway on the last Friday of each month.  He is a self-described "Music Nerd" and an avid concert aficionado.  This particular "Friday Nights" installment highlighted local talent, John Welsh and Los Valientes, JP Maurice and Daniel Wesley. Each band took to the stage and delivered exactly what the audience came for, great music!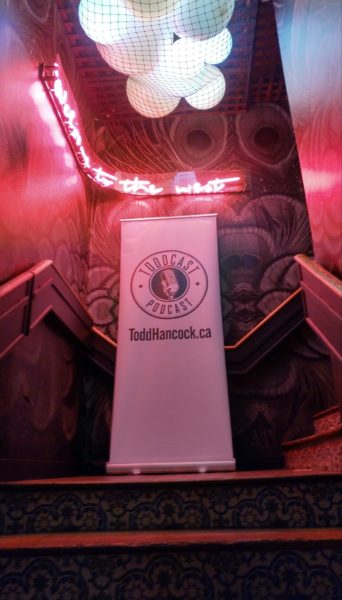 The intimate nature of the Railway lends itself nicely to a show like this one.  The audience is up close and personal with their favourite bands, they have an amazing assortment of local and artisan beers on tap to choose from and the friendly staff make you feel at home.  It is quickly becoming one of my favourite Vancouver venues. Be prepared, the shows start late at night and end in the wee hours of the morning!  Conveniently, the Granville Street SkyTrain station is just a short 100m walk from the Railway door, so transportation is available for those wishing to take transit.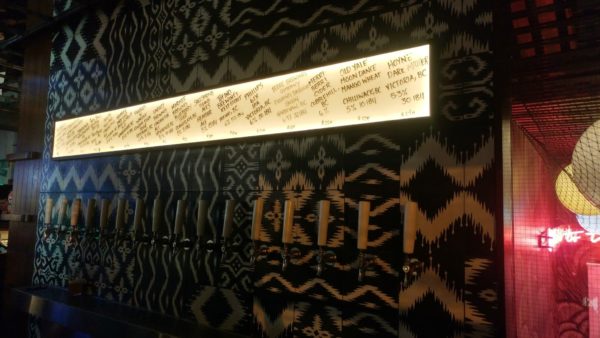 By 9pm, the place was quickly filling up and John Welsh and Los Valientes took to the stage.  Their high-energy vibe quickly had the audience hopping.  They have a definitive Latin flare with folk, rock and reggae mixed in for a unique sound.  The crowd packed the dance floor the entire set and members of the band even came down from the stage to dance with us!  "Reggae Queen" was a particular crowd favourite with many voices belting out the lyrics.  "On the Road" resonates with me because it brings to mind the feeling I get when I'm travelling; whether it's backpacking through jungle villages in Cambodia with friends or road tripping the highways and by-ways of central British Columbia with the kids.  "Sayulita" brought me back to my last trip to Mexico and had everyone singing and dancing together as the band sang, "Everybody, everybody put your hands up, put your hands up, put your hands up."  Welsh and Los Valientes have a new video, filmed locally, that will be released in the coming weeks; be sure to look for it.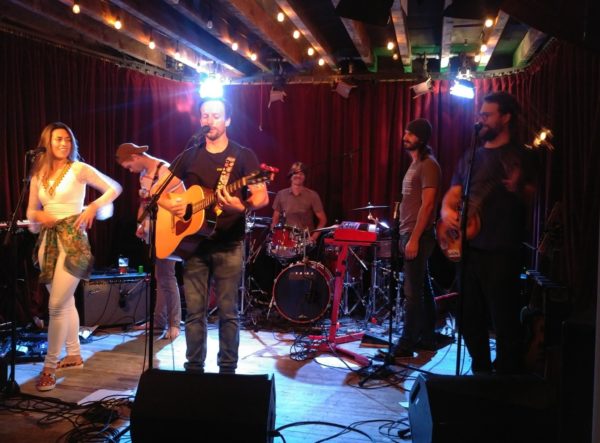 Warmed up and ready now, the crowd was about to enjoy a set from JP Maurice.  JP Maurice's talent is not only as musician, but also as songwriter and producer.  After a second place finish in the PEAK Performance Project in the fall of 2016, he invested in Blue Light Studio where he and partners produce seasoned musicians as well as up and coming acts.  In early 2017, he released his EP Girls and in May of this year, he released a follow up album entitled Boys.  He is a well-rounded musician, singing vocals, slinging a guitar and playing the keyboard.  His relaxed presence on stage makes the audience feel right at home, while his music keeps them coming back to see him perform time and again.  His newer songs, "Shapeshifter" and "Go" are quickly becoming favourites while "The Other One", "Standing Still" and "Big Change" had the dance floor going strong.  Friendly banter between him and friends on the floor had everyone laughing and later he invited those same friends to join him on stage to play keyboards and sing along to "Big Change".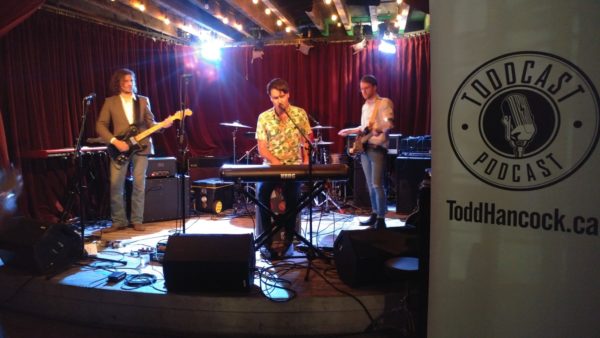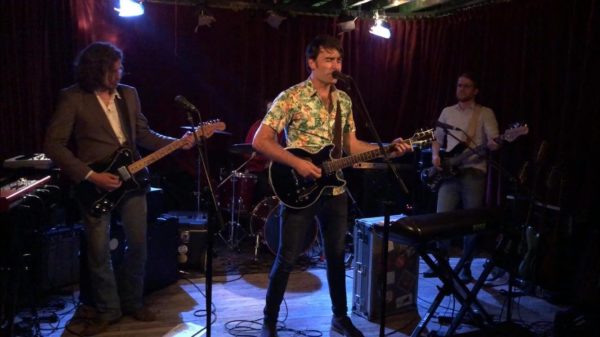 Daniel Wesley has played numerous venues this year and I tried twice to see him earlier this summer to no avail; however, the stars aligned for me tonight when I finally had the chance to see him perform!  If it's fun, Daniel Wesley is involved; this evening was no exception.  From his earlier albums to his more recent release, I Am Your Man, Wesley is an entertainer.  From the moment he took the stage, the Railway was packed and patrons were wired and ready for a good time.  Third song in, an old favourite, "You Ain't Shit", reminded us all just how to party.  Later he invited John Welsh and another audience friend on stage to join him in singing "Music in My Soul".  "Ooh Ohh" had each member of the crowd singing along with him as though it was an anthem for a generation.  His cover of "The Banana Boat Song (Day-O)" kept us on our feet while the evening was winding down.  He also treated us to a cover of Ginuwine's "Pony", which was the perfect ending to a fun evening out.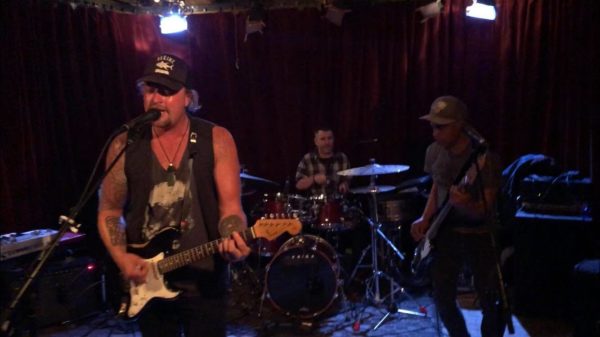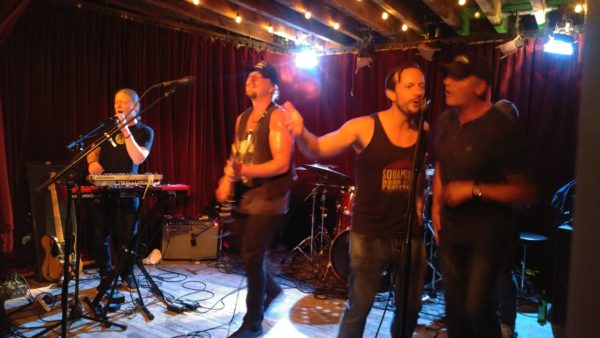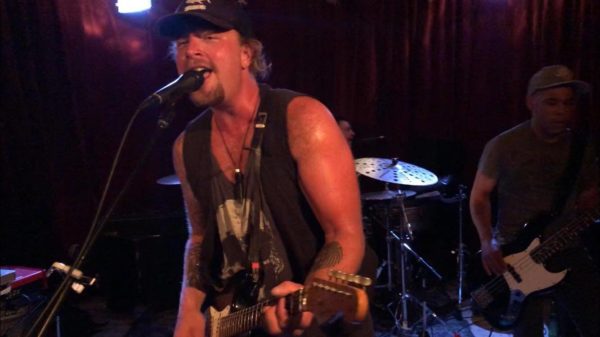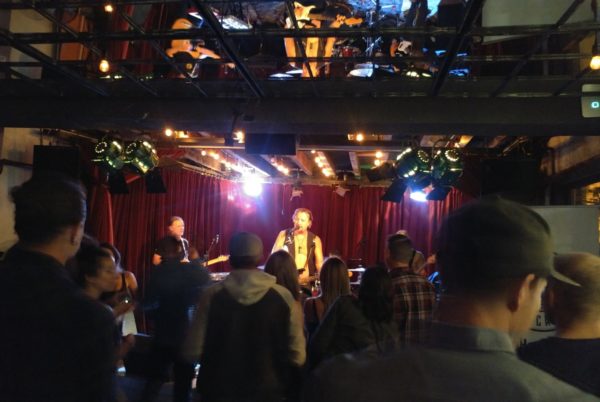 If you want to catch a Daniel Wesley show, he has a couple acoustic sets coming up on the Sunshine Coast at the 101 Brewhouse and Distillery on September 15th and 16th.  That same weekend, on Saturday, September 15th, Blue Light Studio is hosting their 2nd Annual Benefit Concert for Big Brothers of Greater Vancouver featuring Small Town Artillery, Old Soul Rebel, Healing Days, Cassidy Wearing, and Rumour Mill.  You can get your tickets here:
TODDCast Podast "Friday Nights" returns to the Railway Stage and Beer Cafe for another night of fun on Friday, September 28th, featuring bands Me and Mae, Kadooh and Myles Murphy.  Be sure to come by. TODDCast Podcast's other music series, "Cheap Thrills", will be at the Railway mid December.  The "Cheap Thrills" series is different in that they are acoustic, intimate, and include a q & a, performance, and afterwards, audience questions.  You can catch fresh TODDCast Podcasts weekly on Mondays.  Todd features three guests each week, including music, sports, and entertainment personalities.  These podcasts would be a great way to start your week.
Photos by Melinda Gill, unless otherwise indicated.