"The Wolves" is a fast paced one act play about a team of adolescent soccer players whose strong personalities, opinions, similarities and differences come to life as they warm up and practice for the next big game.  The eight regular players and the 'new girl' are not shy about expressing their opinions, whether discussing the workings of the Khmer Rouge, engaging in catty gossip about one another, or doing both at the same time as they warm up before a practice.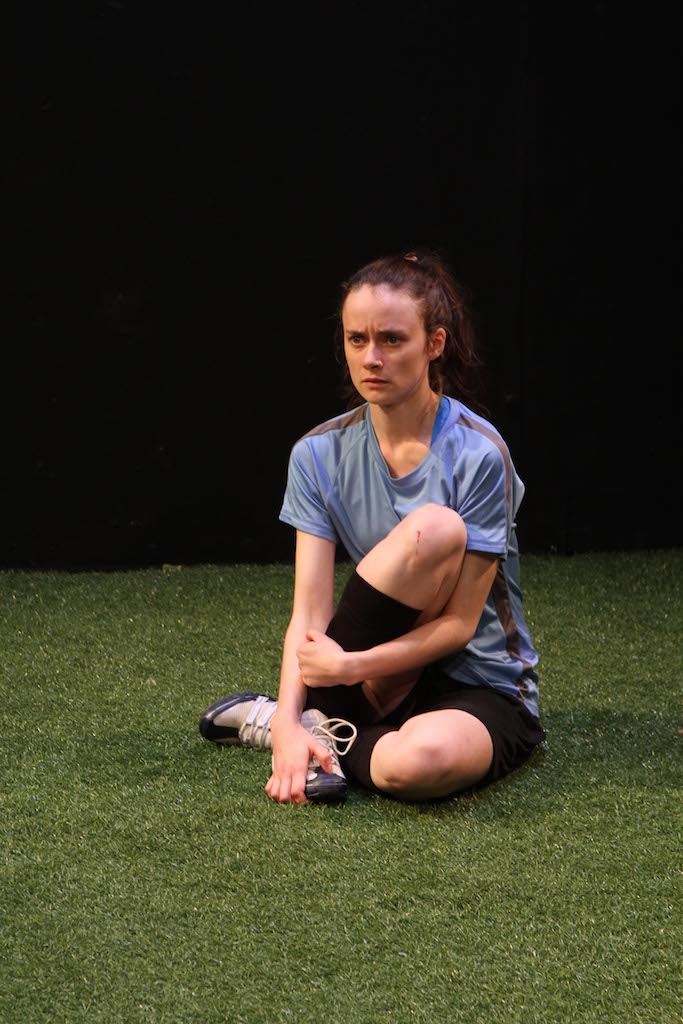 A simple setting of astroturf and the addition of a few soccer balls and other practice equipment ensure that the plot is the focus.  The interrelationships among the girls become clear, and the personality of each emerges as they participate in the non-stop conversations that accompany the practices.  As is true everywhere, some of the girls are almost adults, while several are reticent to leave childhood behind.  Some are self centred and others are more altruistic.  What unites them is soccer, at which they are skilled, and their desire to make it to the Nationals.  They know how to be a team.
The very talented actors, as well as the producers and director of "The Wolves" bring each team member to life;  the audience gets to know and appreciate each of the girls' disparate temperament and her importance to the group.  The background music helps to create a lighthearted or ominous tone to the scene.  Everything about this play feels real; theatregoers cannot help but be moved by "The Wolves".
"The Wolves" is playing at Pacific Theatre through November 10, 2018.
For more information, visit: Pacific Theatre: The Wolves
Article by Judy Robb.  Photos by Ron Reed