It's never too early to do your Holiday wine shopping. Avoid the disappointment of finding your favourite is already sold out by shopping early this year.
These wines that we are personally recommending for your Holiday Gift giving I first tasted at the Okanagan Falls Winery Association Spring Release Tasting in April. There is an event for Trade & Media and an evening public event held each year. In 2018 the Spring Release Tasting took place at the Terminal City Club. The event is very popular and always sells out so be sure to keep your eye out for notices in early spring of 2019.
Basically, what's not to like about Okanagan Falls wines? This region is the second sub-appellation in British Columbia. Read our previously published article here. 
Here are the Pentâge Wines we think make great gifts for friends, family, your favourite host or hostess this holiday season.
Pentâge Riesling 2013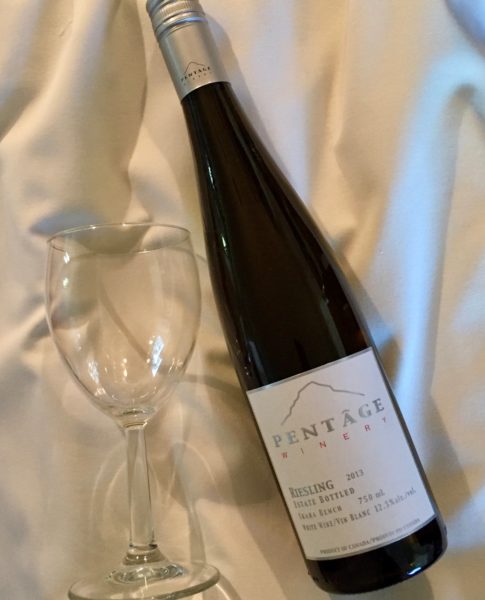 Aromas of bright citrus, green apple and nuances of stone fruit rise from the glass.  These aromas are mirrored on the palate. This lively, well-balanced wine is crisp and refreshing.  Beautiful dry Riesling.
Roussanne, Marsanne, Voignier Blend 2012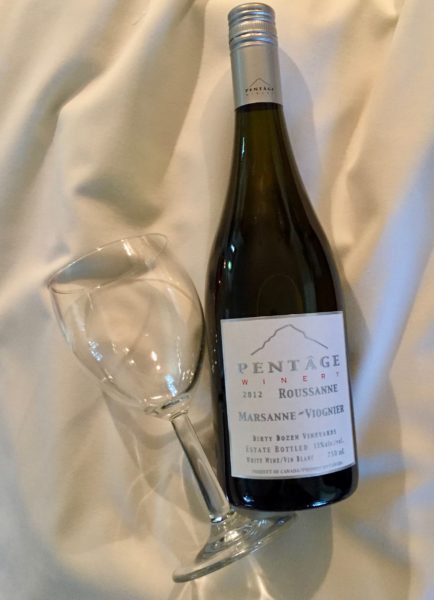 Rhone inspired – this is our third vintage of our flagship white wine.  A blend of 65% Roussanne, 25% Viognier, and 10% Marsanne).  Bright aromas of stone fruit, citrus and whispers of perfumed floral notes rise from the glass.  The palate showcases flavors of apricot, peach and citrus with a hint of spice.  Lightly oaked then bottle aged – truly elegant!
Pentâge 2012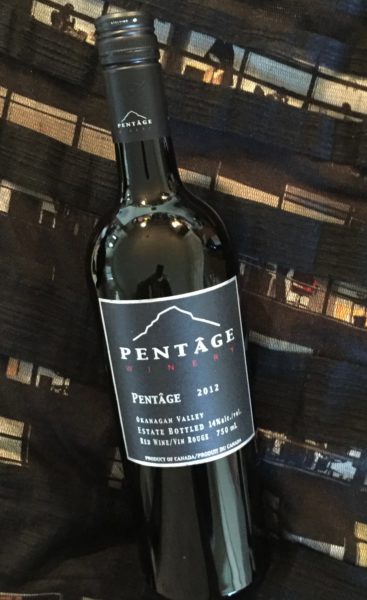 Sauvignon, 32% Cab. Franc, 18% Merlot, 5% Petit Verdot, 2% Syrah.
Aromas of black cherry, red berries and dried plum combined with notes of vanilla, cedar and spice. Flavors of red berry, dried cherry, toasted oak and spice mingle on the palate.  The youthful tannins and bright balanced acidity makes this an ideal wine for drinking now with grilled and roasted fare, but also show the pedigree of a wine with excellent cellaring potential.
Pentâge Gamay Noir 2016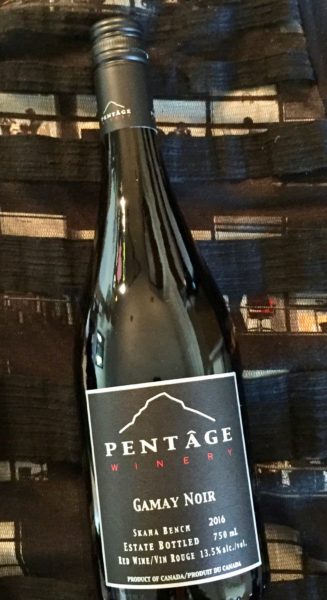 Our 2016 Gamay noir offers aromas of raspberry, strawberry and dark cherry notes.  The palate offers focused red berry fruits with soft supply tannins.  Full of flavor from start to finish this wine is truly elegant with balanced acidity.
Pentâge premium wines are available to purchase on their website. Buy Wines here. Pentâge premium wines are also available at numerous restaurants and at retail wine shops. See a full list here.
Interested in visiting Pentâge Winery? Here's what you need to know about visiting Pentâge.
When visiting the wineries in BC Wine Country, before you go: Do your homework and a bit of research about the wineries you wish to visit. Check the winery website to find out their months, days and hours that their Tasting Room is open. Know if you need to book your tasting in advance of your visit. Many wineries are now so busy there may be times that they are unable to accommodate you. It will be a much better visit if you have a confirmed appointment. Be on time. Expect to pay for your tasting, some, but not all wineries refund all or a portion of the fee if you purchase wine. Plan ahead for a designated driver or use the services of a wine tour company. Limit the number of wineries you visit in a day. A more leisurely timeline will increase your enjoyment. For the best overall experience, I like to limit my daily visits to no more than three maximum, and if a winery lunch is on the agenda, no more than two winery tastings in a day. By leaving time throughout your day gives you the opportunity to visit a winery that may not have been on your agenda. The staff in winery tasting room are very knowledgeable and are always happy to direct you to the newest winery that you may not have been familiar with. Always be open to trying something new.
Tasting notes and feature image courtesy of Pentâge Winery. I received complimentary product samples to facilitate my review. All opinions and recommendations are my own. Bottle shots MyVanCity.