BCHF announces lottery in collaboration with 2019 Dine Out Vancouver Festival
Win a Trip for 2 on Rocky Mountaineer
The BC Hospitality Foundation (BCHF) is pleased to announce a lottery in conjunction with Tourism Vancouver's Dine Out Vancouver Festival. Starting January 4, 2019 BC residents can purchase tickets online for the lottery, which has a Grand Prize of a luxury train trip for 2 on Rocky Mountaineer. The prize is valued at nearly $5,200.
Lottery proceeds will support the BCHF's charitable work, which includes assisting hospitality workers who are facing financial crisis due to extraordinary medical circumstances, as well as scholarships for students studying in the hospitality field at select BC schools.
The BCHF is particularly delighted that Rocky Mountaineer has donated such an outstanding lottery Grand Prize. It includes
Two-day, all-daylight rail travel on either Rocky Mountaineer's First Passage to the West route OR Journey through the Clouds route
Personalized GoldLeaf Service onboard the train, including hot breakfasts and lunches as well as complimentary alcoholic beverages and gourmet snacks
Overnight accommodation in Kamloops (one night)
Tickets will be sold online at Dine Out Vancouver Festival raffle. They will be available in the following packages:
1 ticket for $5
3 tickets for $10
8 tickets for $20
The prize draw will take place on February 4, 2019. 
The Grand Prize trip must be taken between April 15 and October 13, 2019. Blackout dates apply.
The BCHF wishes to thank Rocky Mountaineer for its generous donation, as proceeds from the lottery will provide much-needed funds to support the Foundation's charitable work. Support from our partners in the hospitality industry is crucial for us to succeed in our mission of "helping our own."
The lottery's BC Gaming Event License # is 112597.
About Dine Out Vancouver Festival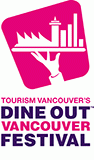 Produced by Tourism Vancouver, Dine Out Vancouver Festival is Canada's largest annual celebration of food and drink. Attracting more than 100,000 locals and visitors, the festival takes over the city with 17 days of culinary events, prix fixe menus at 300-plus restaurants (at $15, $35, $25 or $45 price points), as well as "Dine and Stay" packages and special hotel rates. The festival promotes local and regional ingredients, BC VQA wines, and the city's exceptional culinary talent. Dine Out's premier partner is Aeroplan; festival partner is the Wines of British Columbia; and preferred partners include Air Canada, Kubera, OpenTable, The Westin Bayshore, Star Metro Vancouver, The Georgia Straight, Vancouver magazine, and Where magazine. Dine Out Vancouver Festival 2019 runs from January 18 to February 3.
dineoutvancouver.com
 @
DineOutVanFest #dovf
About Tourism Vancouver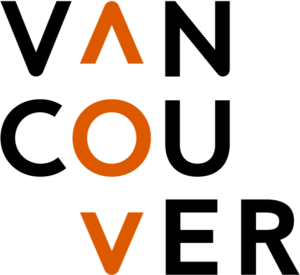 Tourism Vancouver is the official destination marketing organization for Vancouver, British Columbia,Canada. The not-for-profit, member-based organization represents over 1,000 tourism businesses in Metro Vancouver and beyond. Tourism Vancouver markets Vancouver as a premier leisure, business, meetings and group travel destination in strategic markets around the world. 
www.tourismvancouver.com
About the BC Hospitality Foundation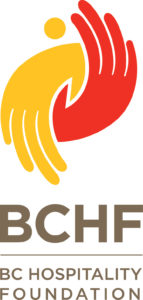 The BC Hospitality Foundation (BCHF) is a registered charity that raises funds to support those in the hospitality industry facing financial crisis due to a medical issue. Each year hundreds of hospitality workers across BC face financial challenges and have nowhere else to turn. The BCHF helps them when all other options have been exhausted. In addition, the BCHF offers a scholarship program to foster the development of the next generation of hospitality workers and industry leaders.
Media release and image provided by Dana Harris, Executive Director, BCHF