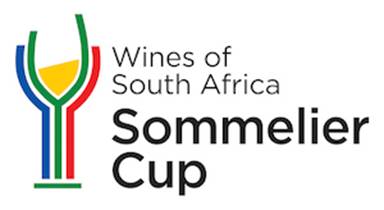 The 360th South African wine harvest has begun, and Wines of South Africa is pleased to mark the occasion by announcing the 2019 WOSA Sommelier Cup.  The triennial contest pits your knowledge of South African wines against that of other sommeliers from across Canada, and, if you make it to the finals, across the world.
Who's eligible: You need to be currently working in a restaurant as a sommelier and/or wine director, or in wine retail in a buying capacity anywhere in Canada, to enter.
The Competition Format
During the last week of March, we'll be conducting masterclasses in 6 different markets, each followed by a quiz. Please see list below:
March 25
Montreal – 10:30 – 2PM, ITHQ, 3535 Rue Saint-Denis
Calgary – 10:30 – 2PM The Opera Room, Teatro Restaurant, 200 8th Avenue SE
Halifax – 5:30 – 8:30PM The Prince George Hotel, 1725 Market Street
Vancouver – 10:30AM – 2PM Vancouver Lawn Tennis and Badminton Club, 1630 West 15th Avenue
March 28
Victoria – 11AM – 1PM Vessel Wine Shop, 1609 Fort Street
March 29
Toronto, George Brown Wine Theatre, 10:30AM – 2PM 215 King St E
*You must attend a master class and write the quiz to be eligible to continue in the competition.
The ten top scorers from across the country will be sent a bottle (or 2) of SA wine. You need to come up with a tasting note, food pairing and then create a short video with your phone. More details to follow.
The three best entries will move on to a semi-final round.
The winner of the Canadian title next competes with international finalists from around the world in Cape Town in September. Along with the finals, the trip will include visits to the major wine regions and the chance to meet top producers. Dates for the competition and visit are September 19th-26th; expect to land in Cape Town on the 18th/19th and be back home on September 27th. WOSA will cover airfare, accommodation, local transport, and meals.
In addition, three spots to accompany the finalist on the trip will also be made available. To participate, competitors from earlier rounds will need to pay their airfare, but WOSA will cover accommodation, local transport, and meals. These three will get to cheer on our finalist and accompany the international sommelier group on their visits and tour of the Cape. Priority will be given to semi-finalists, but then opened to entrants from earlier rounds.
How to enter:
Go to https://www.wosa.co.za/sommelier/ and complete the entry form.
WOSA will reach out to confirm which masterclass you plan to enter.
Get studying!
Questions on the quiz may go beyond the material covered in the masterclass, so we suggest the following resources:
South Africa Wine Industry Background >>LINK
Online Educational Course >>LINK
Aspect Book >>LINK
Beyond Our Vineyards >>LINK
Winegrowing areas of South Africa >>LINK
Production areas defined by Wine of Origin scheme >>LINK
Maps >>LINK
As part of your preparations, we strongly suggest you also taste as many South African wines as possible.
For more information please contact Laurel Keenan, WOSA Canada Market Manager, at Keenan@nullpropellerpr.com.
Media release provided by Karen Madsen, Dana Lee Consulting Ltd.
[wdi_feed id="2″]