TUC INTO BRUNCH: TUC CRAFT KITCHEN DEBUTS NEW BRUNCH MENU, DAYTIME HAPPY HOUR DRINK SPECIALS FRIDAY THROUGH SUNDAY
Gastown Restaurant Offers New Lineup of Rustic Brunch Dishes, Special Happy Hour Features Including Classic Mimosas, Caesars and More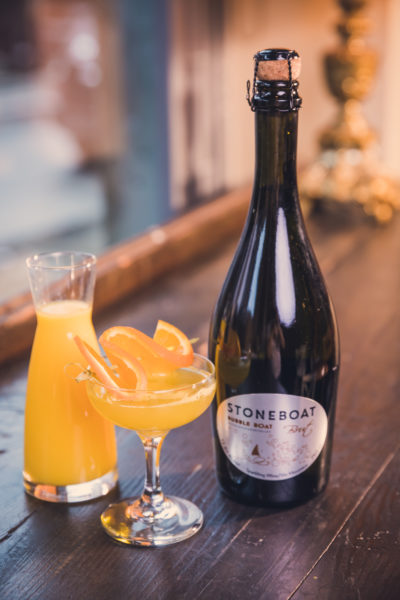 Comfort-food fans have a new reason to convene a meeting of the Brunch Club when Tuc Craft Kitchen introduces new brunch dishes and daytime Happy Hour drink specials at the Gastown restaurant beginning this Friday, February 22.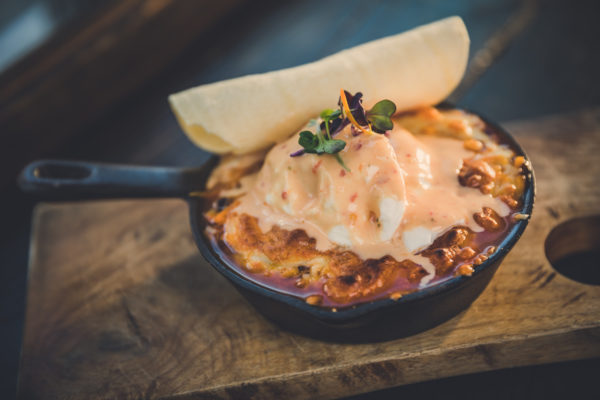 Available Fridays from 11 a.m. to 2:30 p.m., Saturdays from 10 a.m. to 2:30 p.m. and Sundays from 10 a.m. to 3 p.m., Tuc's brunch menu offers such new additions as Tuc mex (braised lamb and black beans, two poached eggs, guajillo cream, cheddar and mozzarella cheese), waffles & pig (waffles, braised pork shoulder, two poached eggs, harissa mayo, mushroom escabeche, blistered tomatoes) and green bean & debris (two sunny eggs, red chili green beans, ground pork, potato hay).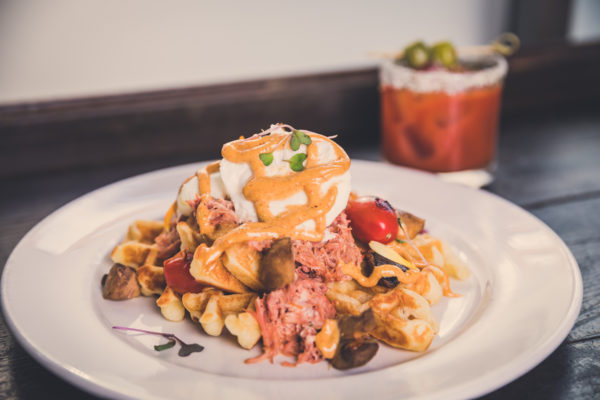 Longtime fans of Tuc's lineup of rustic brunch fare can breathe easy — the new menu makes room for a pair of popular holdovers in the form of crowd-favourite crispy chicken & waffles (free run chicken breast, savoury waffles, chilli ginger sauce, maple syrup) that has been a mainstay on the Tuc menu since the restaurant opened in 2013, and meat luva's classic breakfast (two sunny eggs, house bacon, black pudding en croute, Chorizo sausage, carrot ginger purée, toast).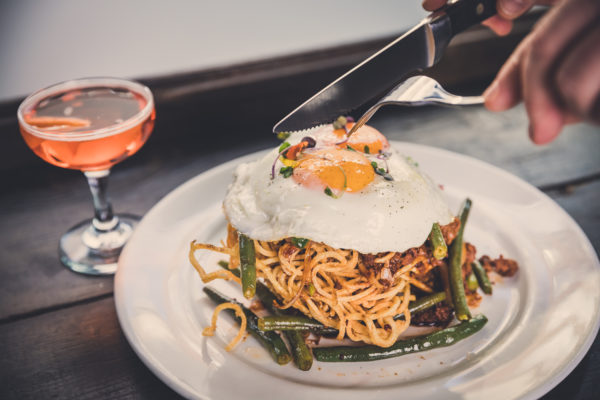 From the bar, Tuc will offer daytime Happy Hour specials such as classic mimosas for $5 and group-friendly DIY mimosas (Villa Conchi Cava Brut, fresh-squeezed OJ) for $32, with upgrade spikes like Memories of Italy (Aperol, +1) and Sunrise (Cherry Heering, Pierre Ferrand Dry Curaçao, +2) also available. Caesars made with Sid's vodka, Walter's and house rim will also be featured for $5 with premium upgrades substituting Broker's gin, Wild Turkey 101 bourbon or Hornitos reposado tequila also available for an additional $1 each.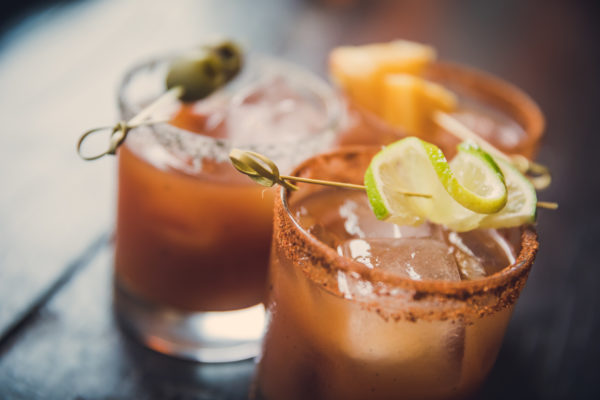 For more information on Tuc or to stay up to date on all the latest developments, visit tuccraftkitchen.com, become a fan of /TucCraftKitchen on Facebook or follow @TucCraftKitchen on Twitter and @tuccraftkitchen on Instagram.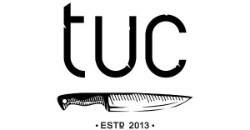 ABOUT TUC | Launched in 2013 in the heart of Vancouver's historic Gastown district by industry veterans James MacFarlane, Colin Ross and Chef Roy Flemming, Tuc prides itself on serving rustic, seasonal, farm-to-table fare paired with a carefully curated list of inventive cocktails, import and local craft beer and New- and Old-World wines. Reinforcing the notion that sharing good food, drinks and conversation at the family table while surrounded by loved ones is one of life's true pleasures, Tuc features a warm and convivial atmosphere and a rough-hewn décor that offers a nod to the saloon-and-sawmill heritage of the local neighbourhood. Tuc is open for dinner seven days a week from 5 p.m., Happy Hour Monday to Saturday from 4 to 6 p.m.; Sundays from 4:30 to 6 p.m. Brunch on Fridays from 11 a.m. to 2:30 p.m., Saturdays from 10 a.m. to 2:30 p.m., and Sundays from 10 a.m. to 3 p.m.
60 W Cordova St, Vancouver, BC  V6B 1C9 | 604-559-8999 | tuccraftkitchen.com
Facebook: /TucCraftKitchen | Twitter: @TucCraftKitchen | Instagram: @tuccraftkitchen
Media release and images provided by Jessica Napier, SMC Communications Inc.
[wdi_feed id="2″]