Postcards from 1920s Paris
Vancouver Opera's 2019 production of La Bohème
February 14 – 24, 2019
As you arrive inside Queen Elizabeth Theatre, you enter the world of 1920s Paris. Or is it modern day Paris? As the acts go on, it turns out, it's both. Set amongst a framed vintage postcard, the backdrop of arrondissements flips between an antique-laden flea market, inspired by the Marché aux Puces de Saint Ouen, to the rooftop flats of the Latin Quarter. It's a slice of the real Paris: cafés, pickpockets, tourists, buskers et al.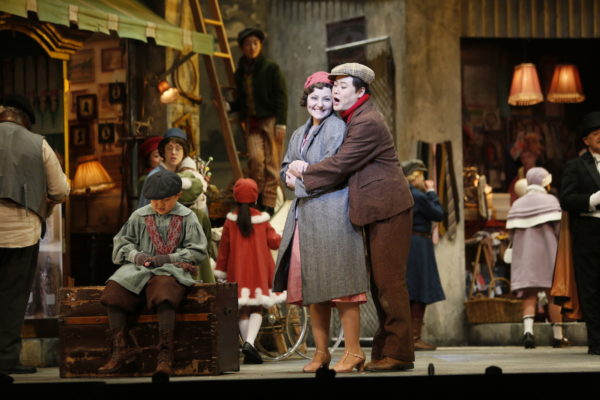 Arguably one of the most well known operas of our time, the Vancouver Opera is staging their 12th production of La Bohème since they first performed it in 1960. The last time the bohemian arias were sung by the VO was in 2008, a very melodramatic interpretation indeed, and so being able to attend this new staging felt much more authentic and was a real treat.
What shines most brightly about this Bohème is the diversity of the casting and its boasting of female Canadian conductor Judith Yan in her Vancouver Opera debut.
The two principal characters, Rodolfo, an impoverished poet, and Mimi, a cancer-stricken seamstress, could have easily been plucked from any time period, so authentic and intense was their plight. Two lonely people looking for a human connection and falling in love in an instant, despite the hard times and challenges facing both.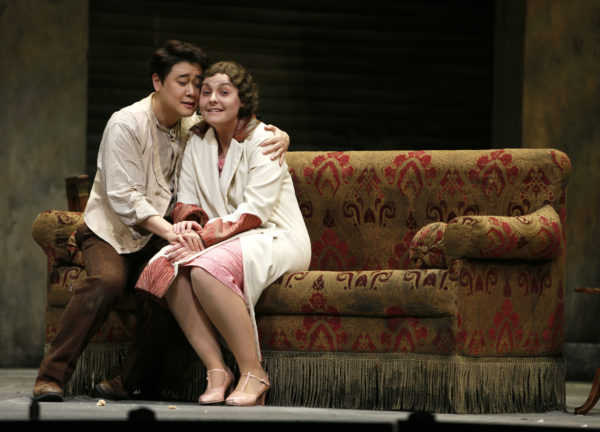 Korea's Ji-Min Park as Rodolfo was glorious. Hitting every note to perfection, the performance was polished and nuanced, and rightly so: this was Park's 100th time playing the role of the tortured poet, albeit his first with the Vancouver Opera. And Québecoise France Bellemare's Mimi was tender and the perfect complement to Park's passion.
Stage director Renaud Doucet brings a certain air of fun and excitement to the show, masterfully weaved amongst the tough subject matter and personal character struggles. The pacing was on point, the audience lapping up each scene in due course. A particular pull at the heartstrings (and clever way to bide time between set changes) was Ross Braes' solo accordion entr'acte of crowd favourite Quando M'en Vo.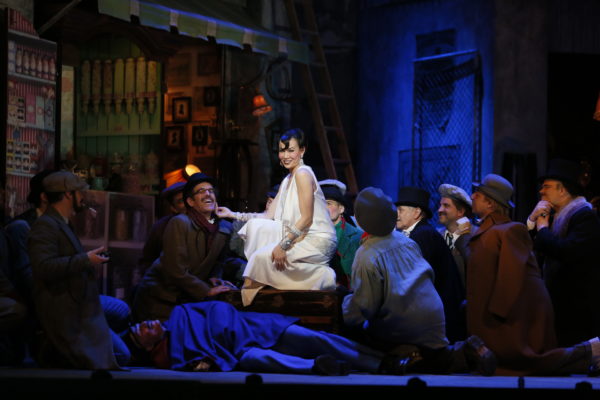 The costumes designed by Andre Barbe were sumptuous, in particular the wardrobe of coquettish Musetta whose serenade in Act II in her diamond-encrusted creamy art deco evening gown set the perfect juxtaposition to the raggedy paint-stained coveralls donned by her artist lover, Marcello.
Truly a rich and engaging performance by all, this is one version of La Bohème not to be missed.
Images courtesy of Vancouver Opera, photo credit Tim Matheson.