Free Malbec World Day Tastings Invite Consumers to Explore Argentinean Wines
Wines from Argentina will be in the spotlight this April. The BCLS will feature a diverse selection of the country's food-friendly offerings in displays throughout BC, and both public and private liquor stores will offer free consumer tastings. The tastings are a great way to experience Argentinean wines firsthand, and then stock up for #MalbecWorldDay – an annual event which will be celebrated around the globe on April 17th.
The fun starts Friday, April 12th at the Park Royal BCLDB Signature Liquor Store. Guests will enjoy complimentary empanadas from Panaderia Latina Bakery paired with wines featured by the BCLS during its month-long promotion.
Catena Zapata Catena High Mountain Vines Malbec
Don David Reserve Cabernet Sauvignon
Doña Paula Estate Malbec
Bodegas Escorihuela 1884 Malbec
Luigi Bosca Malbec
Luis Segundo Correas Valle Las Acequias Malbec
Mascota Vineyards La Mascota Cabernet Sauvignon
Mascota Vineyards Unanime
Masi Tupungato Passo Doble
Michel Torino Cuma Torrontes
Nacido y Criado Malbec
Susana Balbo Wines BenMarco Malbec
Trivento Golden Reserve Malbec
Stock up for Malbec World Day at the following tastings ….
April 12th and 13th – BC Liquor Stores

20 x BC Liquor Stores will offer Argentinean wine tastings

April 13th – Marquis Wine Cellars

Free tasting event including complimentary Panaderia empanadas and live music from a duo including Stephanie Pedraza. Donations to the BC Hospitality Foundation will be welcome.

April 17th – Everything Wine

All locations will offer tastings

April 18th – JAK'S Beer Wine Liquor

9 locations of JAK'S Beer Wine Liquor will pour Argentinean Malbecs and Malbec blends
Join wine lovers around the world as they raise a glass to Argentina's unique wines, and follow Malbec World Day celebrations on social media!
785 Park Royal North, West Vancouver
Friday, April 12
4:00pm – 7:00pm
1034 Davie Street, Vancouver
Saturday, April 13
2 – 5 pm
All locations
Wednesday, April 17
3 – 7 pm
9 locations
Thursday, April 18th
3 – 7 pm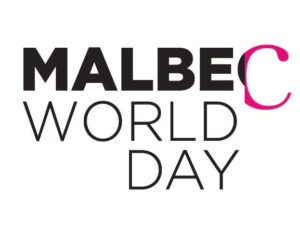 About Malbec World Day: Malbec World Day, which takes place annually on April 17th, was established by Wines of Argentina to celebrate the country's signature red wine, and to raise awareness about the quality and variety of wines the country produces.  This year's 8th annual celebrations will take place in over many cities around the globe.
About Wines of Argentina:
Wines of Argentina is responsible for the promotion of the brand VINO ARGENTINO around the world. Since 1993, this organization has been promoting the image of local wines abroad and providing advice on export strategies for Argentina by studying and analyzing trends in consumer markets. Its aim is to contribute to the consolidation of Argentina as one of the main wine exporting countries in the world and to the global success of the Argentine wine industry by enhancing its positive image in the wine trade, among opinion leaders and consumers.
Media release and logo provided by Dana Lee Harris, Dana Harris Consulting Ltd.
[wdi_feed id="2″]