We've Had a Lot on Our Plate!
Unsworth Restaurant Re-Opening April 5th
After six weeks of renovating, refurbishing, kitchen and outdoor patio expansion—complete with a new outdoor kitchen and pizza oven—we are ready for the big reveal!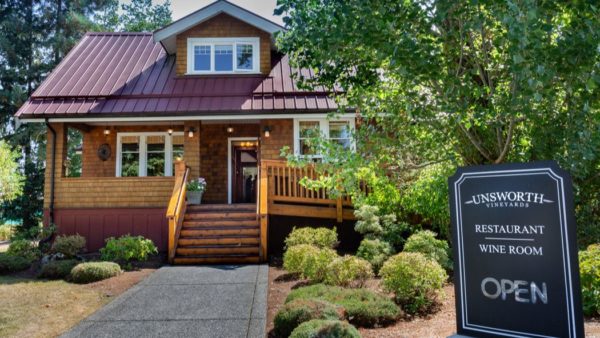 To celebrate our fresh, new look and in honour of spring, Chef Maartyn has also created a delicious new menu. Unsworth Restaurant will also be serving an Easter Brunch on Sunday, April 21st.
We missed our CSR Members!  Members can now enjoy lunches and/or dinners Thursday – Saturday until June 8th. [spring hours]
We look forward to welcoming you back!
2019 marks the 10th Anniversary of Unsworth Vineyards, we're celebrating with a special 2018 Sunnydale Rose. This single vineyard, limited production Rose will only be offered to Wine Club members and in our tasting room.
LOVE WINE? Join the club.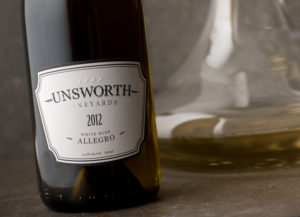 Introducing the new Unsworth Wine Club
Whether you are a wine enthusiast that's already a member of the UV Case Club or you're just getting acquainted with Unsworth Vineyards, welcome to the new Unsworth Wine Club.  Membership gives you exclusive access to our collection of limited production wines and benefits including:
Ease and convenience of a case of Unsworth Vineyards wine delivered to your door in May each year.
Save 10% on all wine purchases in our tasting room and at the Duncan Farmer's Market. Pick up your May shipment at our wine release party on May 26th to receive your 10% discount and enjoy the festivities.
Free shipping for members on Vancouver Island and the Vancouver Lower Mainland. Discounted rates for members outside the Island and Lower Mainland.
Quarterly newsletters featuring wine news and recipes from Unsworth Restaurant's Chef Maartyn Hoogeveen and our winery ambassador, (as well as Chef + Sommelier), Chris Turyk.
You will receive a reminder newsletter before your May case shipment with the opportunity to login, call or email and change it.
Exclusive opportunities for events and wine education classes with our winemaker Dan.
Free tasting vouchers to sample our new vintages.
Exclusive opportunities on new releases.
How do you join?
Create an account online, be sure to save your payment and shipping information and simply contact us, to verify your account and receive a new member promo shipping code you can use at any time.
WANT MORE?
Join Unsworth Keg Club.
Straight from our winery to your glass.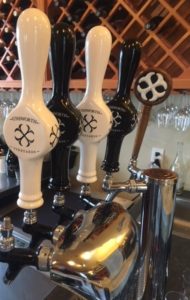 Unsworth Vineyards has partnered with Draughtwise to bring convenient wine on tap to the comfort of your own home or patio, with a selection of affordable wine dispenser options.*  Unsworth Keg Club benefits include all the Unsworth Wine Club benefits PLUS:
Maximize your savings with recyclable, 20 Litre kegs of Unsworth's most popular wines.
Free shipping directly to your home (Vancouver Island residents only)
How do you join?
Call or email and we will get you set up for your first order
Questions? Contact us.
Membership musts:
Members must be 19 years of age or older.
Members must provide a valid shipping address.
members must provide a valid credit card on file for annual shipment.
Cancellation Policy
You may cancel your Membership at any time.
Big Day Out Party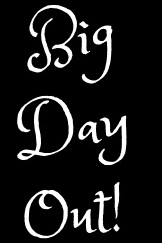 May 26th from 11am to 4pm
10% Discount for picking up your Wine Club case.
Tastings of our new releases
Vineyard tours with vineyard manager Andrew Watts
Special tastings in the winery with winemaker Dan Wright
Fun festivities including live music
Big Day Out Winemaker's Dinner
May 26th
Unsworth Restaurant's Chef Maartyn has created a fabulous 4-course, regions of France-inspired menu to compliment our new wine releases. The menu is based on the traditional foods found in the Pinot Noir and Pinot Gris grape growing regions of France. Our winemaker, Dan Wright, will be on hand to guide diners through our new vintages.
About Unsworth Vineyards
Built on family and a passion for wine & food. Meet Tim and Colleen Turyk – the visionaries and proprietors behind Unsworth Vineyards.
The Turyk family has a long history in the Cowichan Valley area, spending summers at Shawnigan Lake – a much-loved lakeside community that has been attracting families for generations. Tim's mother Marjorie summered at the lake as a child and made it a part of her own family ritual, bringing Tim and his sisters there every year.
Having grown up watching Cowichan Valley's homespun wine and food culture evolve, Tim's ears perked up when he heard about a small vineyard and winery that was for sale in the fall of 2009. After 40+ years working in BC's fishing industry, he was looking for a new challenge.
One look at the spectacular property and early 1900s farmhouse, and Tim knew he'd found something special. Colleen saw the vision too and they bought the farm, so to speak.
It was the heritage around Marjorie that inspired the name – Unsworth was her maiden name.
From expanding the operation and restoring the farmhouse, to building a brand around sustainably managed vineyard practices, the Turyk's and their team have built Unsworth one vine, one bottle, one blend at a time.
Information and images courtesy of Unsworth Vineyards.
[wdi_feed id="2″]