Creating family music is a family affair
Husband and wife duo celebrate 10 years in music with Will's Jams' 10th album, Rocks & Roots#
Captivating an audience of children can be quite the challenge but not for JUNO-nominated children's musician and Universal Kids TV star Will Stroet of Will's Jams. He's been entertaining kids and the young-at-heart for more than a decade with witty wordplay and catchy choruses to his original rock, folk, and blues inspired music.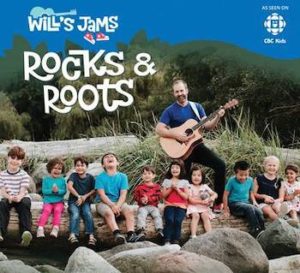 Being on CBC television for the past five years has pushed Stroet and his passion for educational and bilingual music into the national spotlight. This May 14 sees the online release of Will's 10th album, "Rocks and Roots," an homage to trying new things with your family and friends while spending time in the great outdoors. Stroet's excited to be partnering with the Vancouver International Children's Festival to officially release his album in his hometown with concerts on June 1 and 2 at Granville Island's Red Gate Revue Theatre, in addition to a release concert at the Surrey International Children's Festival on May 25 (with regular English and French school shows on May 23 & 24).
Recorded in January at Bryan Adam's Warehouse Studio and produced by JUNO award-winning producer and musician Steve Dawson, the album boasts melodic genres played by some of Canada's most seasoned musicians. The catchy toe-tapper "Try Something New" flexes major musical muscle featuring Vancouver's Geoff Hicks on drums, Chris Gestrin on keys, Jeremy Holmes on bass, and Steve Dawson on guitar. In addition, we are treated to the backing gospel vocals of Marcus Mosely and Will Sanders from The Sojourners, along with Vancouver soul singer-songwriter Krystle Dos Santos. Canadian ukulele prodigy James Hill is featured in Stroet's uke song, "Flying High."
Stroet wrote the dulcet tones of 'Smell the Flowers' for his manager and wife, Kim Thé, as an affectionate hint to slow down and take a break from their often crazy life as entrepreneurs in the arts.
Stroet first discovered his talent for writing kids music while completing his education degree at the University of B.C. After releasing his first album in 2005 and playing a hundred shows around Vancouver while teaching, he took a leave from teaching part-time French immersion music in 2009 to pursue music full time and hasn't looked back.
Stroet credits his wife as the main reason for his success. Since the beginning, she has worked tirelessly to build his brand, handle all the marketing, bookings, album coordination and launch events in addition to the daily business administration.After an unsuccessful pitch in 2012 on Dragon's Den to invest in his music and TV series, Stroet and Thé pitched Will's Jams videos to TV executives at the Banff World Media Festival and landed their own deal with the creative head of children's programming at CBC.
After booking Stroet for more than 1,500 shows and branding him as the original "Pebble Star" (a "rock star" for kids), Thé launched Pebble Star Artists in 2012, a booking agency to help other young audience performers build their brands, and a vision of bringing live performance back to the forefront of family entertainment.
Having spent the past 15 years managing Stroet's career, she now is booking artists through her agency while raising their nine and four-year-old daughters. Thé estimates that by the end of 2019, Stroet will have played nearly 2,000 shows across Canada and in China since he began in 2005.
It is a testament to the old adage 'behind every great man is a woman,' and Stroet is the first to admit that his affectionately named 'laoban' (boss in Mandarin) is at the helm steering his career towards bigger and better gigs – including his new symphony kids concert premiering at the Winnipeg Symphony Orchestra this October 20.
This is clearly a family business where even the children chip in with duties when Stroet isn't performing: greeting young fans and helping at the merch table at live shows and starring in his videos. Stroet's daughter Ella even sang backing vocals on a couple of songs, along with her school friends from Trafalgar Elementary, which Will also attended.
Stroet's adept songwriting skills even caught the attention of Lacey Hirtle, the City of Vancouver's lead safety engineer and mom of two. Hirtle's five-year old daughter, a fan of Stroet's music, thought his previous songs (Walk 'n' Roll and Bike Safety Boogie) should be her mom's "favourite songs", so Hirtle approached Stroet and led the city's commissioning of a new road safety song for young children and seniors. "Grandma on the Move" is on the album and features Canadian gem and children's singer Charlotte Diamond.
Inspiring kids to be active, healthy, creative and engaged in the world through educational music is a tough calling.  However, Stroet's celebration of nature, wildlife and family through "Rocks and Roots" is a masterpiece of mischief and music, further cementing Will's Jams as the ultimate star of children's rock and roll. Get ready for the mosh pit, kids!
You can hear the title track of  "Rocks and Roots" on your favourite music streaming service now and pre-order the album at www.willsjams.com/store.  Catch Will's Jams and his band live at one of upcoming concerts across B.C. at the Surrey International Children's Festival (May 23-25), Vancouver International Children's Festival (June 1 and 2), Sunshine Coast Community Services Children's Festival & Duck Pluck (June 15) and the Whistler Children's Festival (July 6). To learn more about Will's Jams, visit www.willsjams.com. Watch Will's Jams, Will's World and French lyric videos and more at www.youtube.com/willstroet.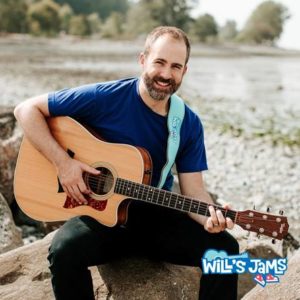 Will Stroet's TV series Will's Jams airs on CBC Kids and Universal Kids' Get Up and Move, and is also on Kidoodle TV. Stroet has performed nearly 2,000 shows for children in Canada and China. His nine albums in English and French have garnered national recognition including  a 2017 JUNO nomination for his 2016 album, "Wordplay," six Western Canadian Music Award nominations, two from the Canadian Folk Music Awards and two from the Sirius XM Indies. In 2015, UBC's Faculty of Education honoured Stroet in their top 100 Alumni awards, along with Prime Minister Justin Trudeau.
Kim Thé is the co-founder of Pebble Star Productions and founder and principal of Pebble Star Artists, a booking agency for young audience performers. Often described as a dynamo, she brings unbridled passion, energy and more than a decade of artist management and booking experience through her work with her husband and business partner Will Stroet of Will's Jams,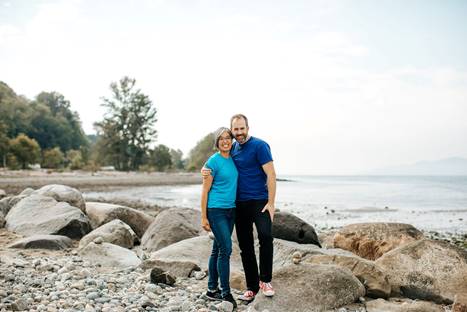 In 2012, Kim and Will formed their company, Pebble Star Productions Inc., specializing in bilingual children's entertainment encompassing live performances and international touring, event production, music publishing and television production. After having success booking Will for more than 1,500 shows in Canada, and branding him as the original "Pebble Star" (a "rock star" for kids), Kim knew the next logical step would be to start her own booking agency. On March 8, 2017 (International Women's Day), Kim incorporated Pebble Star Artists.
Over the past 15 years, while managing Will's career as an artist, Kim worked in various senior roles in marketing, communications and public relations in the non-profit, government and corporate sectors. Kim's goal is for Pebble Star Artists to become the number one go-to agency in Canada for family entertainment by collaboratively working with talented artists, presenters and families to bring live performances back to the forefront of family entertainment.
Media release and images provided by Cynnamon Schreinert, Hartley PR. Images: Carla Elaine Photography
[wdi_feed id="2″]