SOUTH OKANAGAN VALLEY ART & WINE ADVENTURE 
WHERE ART & WINE MEET
Join TT Wine Explorer for a one day private tasting excursion to select pockets of the South Okanagan where Art & Wine meet.
You'll meet Tania in the Valley and be whisked away in luxury wheels to three wineries which have embraced art, both inside their bottles and in beautiful spaces which they offer as destinations for wine travellers. 
Have a private tour at Phantom Creek Estate on Black Sage Bench before it opens to the public next year. Sneak preview pieces created by Chihuly and other international artists.
Enjoy an elevated tasting in the Premium Lounge at Liquidity Wines. Have time to view a diverse collection of avant garde art installed throughout their stunning Okanagan Falls property and have lunch in their Bistro.
Take in spectacular views from Skaha Bench at Painted Rock Estate Winery with a vineyard walk and private barrel tasting.

Live in Vancouver or Victoria and want to cut straight to the chase?  You can take a private luxury seaplane or jet charter from the Coast there and back for the day.
Available:   Until October 14th, 2019 (or later dates upon request). Perfect timing to take in Harvest and the Fall Okanagan Wine Festival.
Your South Okanagan Wine & Art Journey
Private return transport (with driver) in a luxury SUV (for up to 4 guests) or a Mercedes Sprinter (for larger groups of up to 10 guests).

Tastings and tours at three wineries* (Note: Appointments are subject to winery availability. Itinerary may be modified on request).

Lunch with a glass of wine at Liquidity Bistro.

Detailed discussion with Tania as your guide for the day about the history of the BC wine industry, some of the Valley's visionaries and winemakers, the

terroir

of the region, the interweaving of the art and wine experience and all things Okanagan.

 Option to invite Openwork Art Advisory to join as co-host and lead discussion regarding winery art programs.
Tour departures from Penticton or Osoyoos areas (but Kelowna and other Okanagan locations available on request).
Option to experience as a same-day excursion from the West Coast using private charter seaplane or jet transport with VIH Execujet.

Indicative pricing: $1,800 CDN ($1,400 USD) for 4 Guests. (Please contact Tania to discuss pricing and details).
Please contact Tania directly with any questions or to plan your Fraser Valley wine journey.
Tania Tomaszewska
250.220.1745
tania@nullttwineexplorer.com
ttwineexplorer.com
Instagram: @ttwineexplorer
YOUR HOST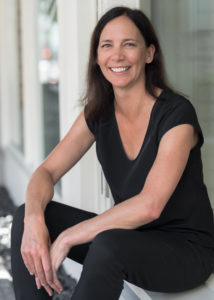 A Banking Lawyer turned Wine Explorer, Tania has a background in the humanities (B.A. English Literature), law (LL.B),  international relations (M. Phil) and wine. She has travelled extensively and embraces a place through its wines wherever she goes. Tania is WSET Certified (Level 3 Wines and Spirits) and has completed the Wine Executive Program at the University of California, Davis. (More information about Tania and her services can be found at www.ttwineexplorer.com).
Tania is passionate about travel and stories about wine. For her, a glass of wine is not only a social elixir which can connect us all, but an exciting vehicle through which we can travel to places, shares ideas, and experience history, the arts, science and cultures. She loves to bring people and wine together and invites you to join her on that journey through the glass.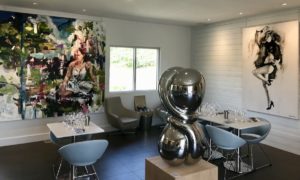 Media release and images provided by Tania Tania Tomaszewska, TT Wine Explorer. Featured image: Liquidity Wine. This is a sponsored feature.