Let's all add a little cheer to our lives! What can you think of that makes you feel of good cheer? How about two of our #FavouriteThings?
Our latest winery to join our #ShiptoSip campaign is Pentâge Winery and we are featuring their 2019 Bubbly – Fizz! Both the Fizz Blanc and the Fizz Rosé always tick all the boxes for us.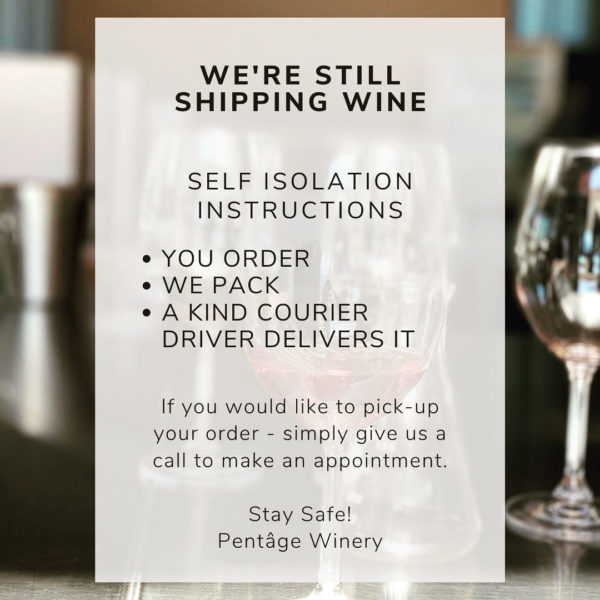 FIZZ BLANC 2019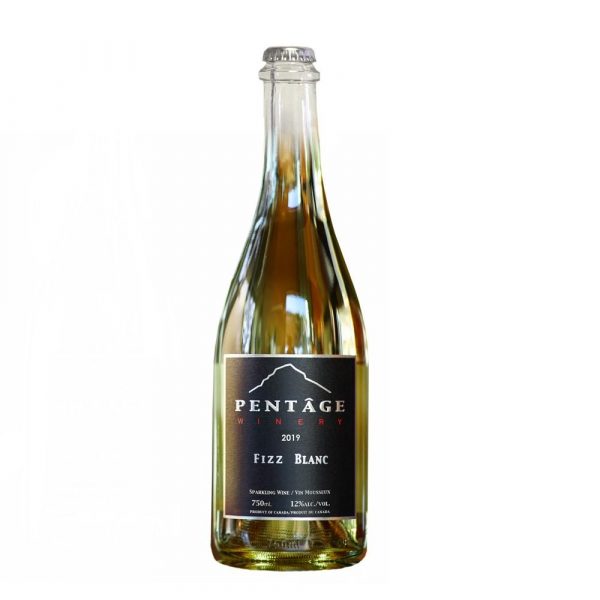 Blend: 75% Gewurztraminer, 25% Ehrenfelser
Aroma: crisp stone fruit and pear
Palate:  juicy mouthful of ripe pear with a bright lemon and grapefruit finish
About:  a delightful sparkler
The varietal wines for this easy drinking wine were cold fermented in stainless steel with an end goal of creating a lightly off-dry base wine.
The wine was gently fined and filtered to maintain dissolved CO2 and received a final CO2 polish immediately before bottling.
FIZZ ROSÉ 2019

Blend:  Field Blend
Palate:  fresh ripe red berries, with bright acidity and rhubarb notes on the finish
About:  this fun, summer sparkler pairs beautifully with a patio
Lightly bubbled with bright strawberry flavors mingling on the palate with hints of rhubarb on the finish.  Fruit forward with bright acidity – simply delicious.  Serve ice cold.
The wine was gently fined and filtered and received a final CO2 polish immediately before bottling.
FAMILY OWNED SINCE 1996…..
Pentâge Winery is a boutique winery nestled on 23 acres overlooking Skaha Lake in Penticton, British Columbia.
Owned and operated by Paul Gardner & Julie Rennie.  It all began in 1996, already a home winemaker, Paul's dream was to one day open a winery in the Okanagan Valley.
It started out as a mini-weekend get-away to the Okanagan and the weekend turned into a real estate quest when we happened to stumble upon 4400 Lakeside Road.  At that time the property was an abandoned orchard – "it had everything right wrong with it" said Paul. With his vision and immense passion…..the dream started to unfold.  The land was contoured in 1996 and Spring of 1997 our Vista Ridge Vineyard was planted.  Our first vintage was a small lot of 1999 Syrah and the rest is history…
We limit our annual production to approximately 5,000 cases a year – this enables us the ability to create exceptional small lot releases and maintain our hands-on approach for quality control.
Our commitment to excellence begins in the vineyards.  We believe the foundation of a great wine is most truly reflected by the soil and climate – also known as the "terroir". Our low-yield cultivation strategy produces the top-quality grapes essential to our premium, limited release, hand-crafted wines.
Browse our site and enjoy!
Tasting notes, and bottle shots courtesy of the winery. Feature image: MyVanCity
[wdi_feed id="2″]