We welcome Crowsnest Vineyards to our #ShiptoSip campaign. A true multi-tasking family with not just a winery but a bakery, restaurant and lodging as well. For now the winery is open for pick-ups as is the bakery and restaurant open for Takeout.
As delicious as the images of those yummy cinnamon buns are I am concentrating on the wines on offer from Crowsnest. Offering a 10% discount on 6 bottles and 15% on 12 bottles with free shipping! Double deal!
Here are the wines available now.
The Nest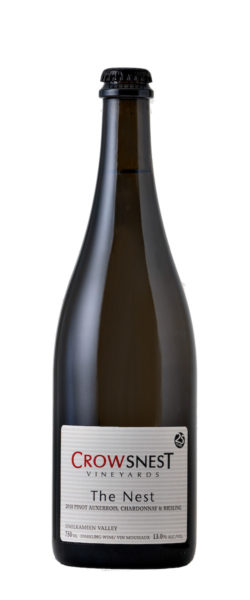 Our 2018 The Nest is a Prosecco style wine made in the Charmat method. It is of light and bright straw colour. This wine shows crisp apples, pears and citrus with a hint of green fruit on the nose. This sparkling wine is off-dry with a fuller body. Soft and creamy on the tongue with flavours of stone fruit, citrus, crisp apple and grapefruit rind with hints of toastiness.
$ 21.99
Chardonnay Stahltank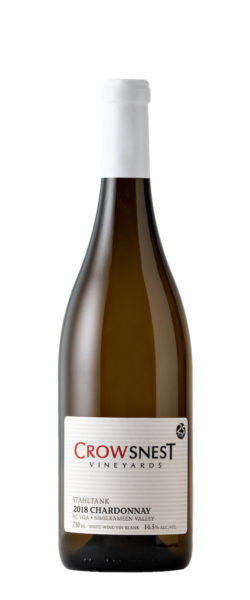 The 2018 Chardonnay Stahltank is of medium intensity lemon col- our in the glass. Youthful aromas of white flowers, peach, pear and a touch of butterscotch and apple will be found on the nose. The wine is barely off-dry with a medium body. On the pallet are a mixture of lemon, pear and apple with some stoney minerality and a bit of lime. The Chardonnay finishes with a mouthwatering acidity, roasted pears, a hint of lime and pepperiness.
$ 18.90
Riesling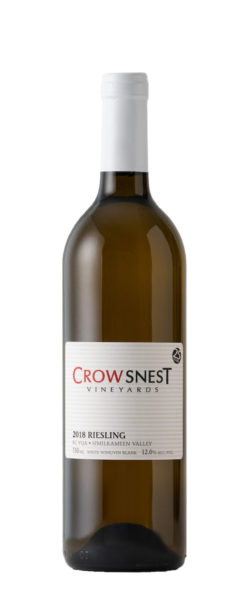 Our 2018 Riesling is of bright medium lemon colour. On the nose you get a mix of lemon, petrol and white flowers on the front fol- lowed with hints of peaches and honey. The wine is off-dry with a crisp finish.
On the pallet you get lots of ripe apricots and honey with a tinge of pears and lychee and some minerality. This Riesling has a long finish with flavours of apricots and honey.
$19.90
Gewuerztraminer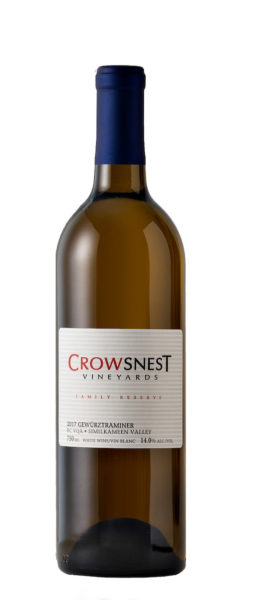 The 2017 Gewuerztraminer has a deep amber colour. It has a medi- um intensity of lychees with dried fruits on the nose. The wine is dry with a medium full body. Dried stone fruits like apricots, a little pear and a touch of citrus, dried apple and lychee are found on the pallet with some honey notes towards the finish.
$17.90
Similkameen Sunset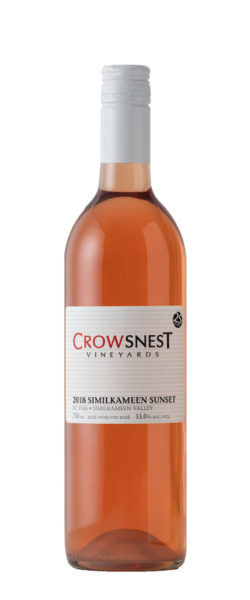 The 2018 Similkameen Sunset is a blend of Pinot Auxerrois and Pinot Noir. It is bright pink in colour with a tint of orange. Youthfull fresh fruit aromas like strawberries and citrus zest dominate the nose and follow through on the pallet with a touch of raspberries and candied red fruit as well. The rose is off-dry with a medium-full body. The finish has a mineral acidity that is mouthwatering and makes this a very gulpable wine.
$19.95
Pinot Noir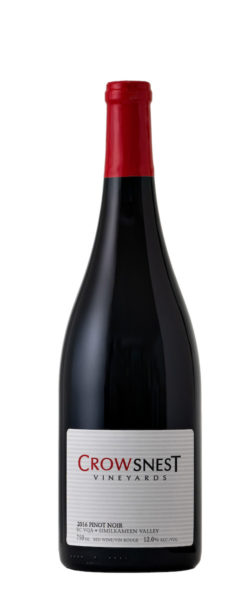 The 2016 Pinot Noir is of deep garnet colour. it is very floral on the nose with some ripe plums, raspberries, candied cherries and va- nilla. The pinot is dry and needs time to open up to show the ripe raspberries, tart and sweet red fruit, sweet spices, vanilla and hints of pepper. it finished with cherries, raspberries and floral notes and some nutmeg
$22.95
2016 Merlot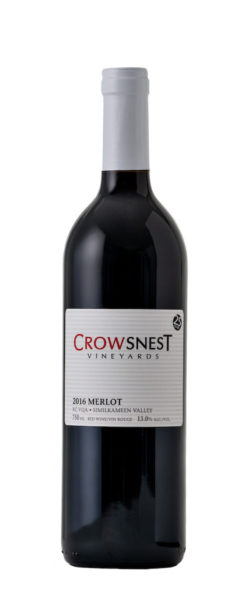 Our 2016 Merlot is from the younger part of our vineyard. The vines are about 20-22 years old. This Merlot spend 8 months in 2 year old oak barrels and is garnet in colour and has youthful aro- mas of cedar, ripe plums and red fruit as well as some spice like nutmeg. The merlot is off-dry with a medium body. On the pallet you will get lots of ripe plums, some sweet spices and pepper with finishing with red fruit, red cherries and nutmeg. Decanting is recommended.
$22.95
2014 Merlot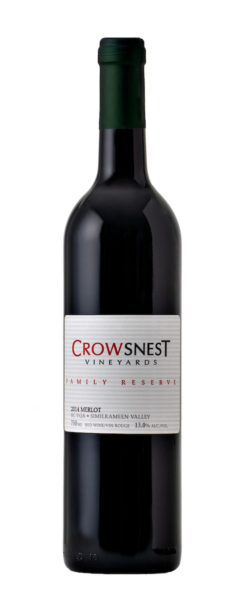 Our 2014 Merlot is from our old vines. These vines were planted in between 1988 and 1989. This merlot is deep garnet in colour with aromas of cedar, leather, ripe black fruits and plum on the nose with hints of cherries and vanilla. The wine is silky and full bodies. The firm tannins come from 18 months in French oak barrels and show well with the red fruit, tea leaves, cedar and ripe black fruits on the pallet. The long finish has lots of red fruit, cedar and a touch of sweet oak.
$31.99
To order wine
info@nullcrowsnestvineyards.com
Phone: 250.499.5129
Facebook or Instagram by direct message.
Crowsnest Vineyards is nestled in the Similkameen Valley on the Upper Bench near Cawston. This site has a wonderful view of the surrounding Mountains and gorgeous evening sun. The winery, which was established in 1995, is named after Highway #3, which is also known as Crowsnest Highway. You are invited by Olaf, Sabine, Ann and Sascha Heinecke to Come and enjoy the surroundings and taste traditional handcrafted Estate wines.
Tasting notes, bottle shots and image courtesy of the winery.