Val Tait, well known Okanagan winemaker, announces her departure from Bench 1775 Winery to launch her new wine venture.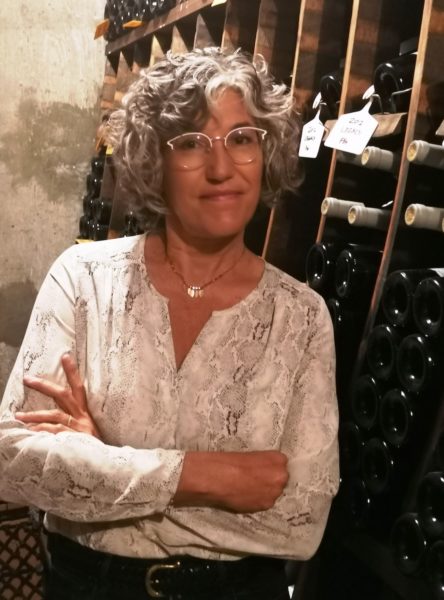 "The decision to leave Bench was a difficult one," says Val, "but I feel that the winery is in a very good place to hand over both the GM and Winemaker duties to a new team so I can pursue my next evolution in the wine industry."
Reflecting on her time at Bench 1775 Val comments that, "Over the past 8 years I have enjoyed the process at Bench immensely. Growing the brand, the reputation and the production from 950 cases to 26,000 have all been very satisfying. With the growth came increased sales both domestically and through exports. It has been a real pleasure to work with owner Eric Lui and his family as we have had a good collaborative relationship and I had a lot of freedom to experiment with different wine styles and to make unique wines. Now I am ready for a new challenge."
Val will be working with her life partner Ian Sutherland, winemaker and Founder of Poplar Grove Winery, and they are pleased to announce their new venture, "2house", a project they have imagined for several years, that will bring together their passions for winemaking, the simple joys of the vineyard and cellar, and creating beautiful bottles of wine.
2house is first and foremost a collaborative venture for Val and Ian, and a return to their first love of growing grapes and making wine which is now infused with years of experience.
Ian comments, "As both owners and winemakers for 2house, the collaboration will be in the analyses of each other's wines, as we each bring our independent take on winemaking to the project.  We have both tasted and collected wines from around the world and the wines we have most enjoyed were distinctive of place, so we plan to make 2house wines that are very reflective of the South Okanagan.  The project is going to be tightly focused on two wines from two winemakers per vintage."
Regarding vineyards, Val continues, "All of the fruit for our wines will be sourced from single vineyards owned by the Gill brothers who are the owners of Gold Hill Winery. We will be managing the viticulture hands on.  I helped plant their first vineyards a number of years ago and have used the fruit for winemaking ever since. Our wines will be super focused on small lots."
Regarding consumers Ian adds, "We intend to really connect with the people we are making wine for, to have direct, strong and personal relationships with our customers.  2house wines will be available to people by invitation."
Watch for the first wine release this summer. More info at Instagram: @2housewine
Val Tait Bio: Val trained in Molecular Genetics and Biochemistry at SFU and in Eonology and Viticulture at UC Davis. Consultant for 15 years in the Okanagan and Washington State wine industries; partnered as Winemaker & Viticulturist for Calliope; specialized as viticulturist since 2003; GM & Winemaker at Bench 1775 since 2012.
Ian Sutherland Bio: Ian has been making wine since 1975. In 1985 he began his lifelong passion for collecting wines of the world and founded Poplar Grove Winery in 1993. He is a pioneer of the varietal expression of the Okanagan Valley and a leader in bringing Okanagan wines to international acclaim. Retired from several careers, Ian has never been able to quit the cellar and has always been quietly shepherding a few barrels of wine.
Media release and images provided by Tina Baird,