At CHECKMATE ARTISANAL WINERY, we are committed to the bold vision of producing elegant, Burgundian style Chardonnay and Bordeaux inspired Merlot in a very unexpected place.
To this day, we pride ourselves in every handcrafted single-vineyard Chardonnay and sub-regional Merlot that we bottle.
We are excited to offer you our latest summer release. Discover the collection online, or by reserving your next tasting experience.
It is an honour to share these wines with you.
Cheers,
WINEMAKER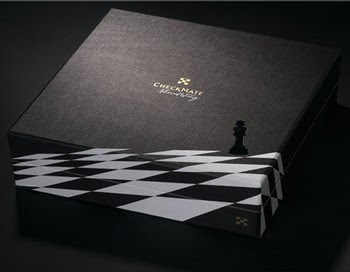 Included in this collection are two 100 point Chardonnays
A collection of Little Pawn Chardonnay from 2013, 2014, 2015, and 2016 vintages curated into a collectors gift box. Last year, the 2015 Little Pawn Chardonnay received CANADA'S FIRST EVER 100 POINT SCORE from John Schreiner; this year, the 2016 vintage was again awarded the coveted 100 POINT SCORE for the second year in a row. Otherwise reserved exclusively for wine club members, this Little Pawn vertical is currently the only way to access these exclusive wines from our Jagged Rock Vineyard on Black Sage Bench.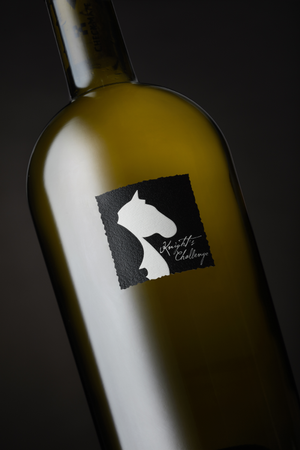 94 Points John Schreiner; 92 Points Andy Dias Blue
Located only a couple of kilometers south of Jagged Rock Vineyard along Black Sage Bench you'll find Sunset Vineyard, home to Knight's Challenge Chardonnay.  A contrasting style to Little Pawn, our 2016 Knight's Challenge Chardonnay is rich and buttery with dried herbal and earthy notes.  This classic Chardonnay is a favourite for its traditional structure.
93 Points Christopher Waters; 93 Points Andy Dias Blue
Alongside these single vineyard wines we are also releasing to you our multi-vineyard blends, which are my expressions of winemaker and vessel influence.  Fool's Mate Chardonnay has become known for its complexity and harmony, a result of the assemblage of all our vineyard sites as well as the introduction of concrete aging to this unique wine.  The 2016 incarnation has a rich floral nose, ripe fruit and graphite notes on the palate.  This wine has a mouth feel unlike any other.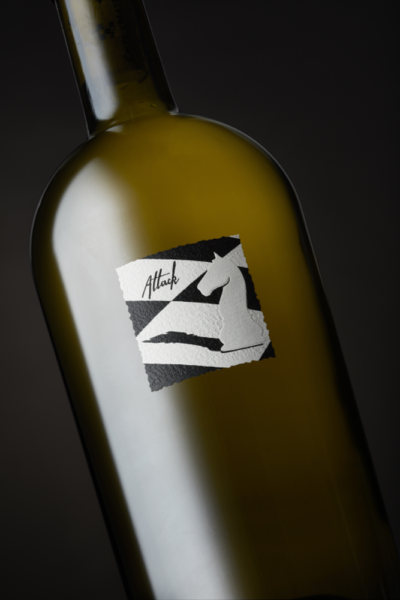 96 Points Andy Dias Blue
Our final Chardonnay from the 2016 vintage, Attack Chardonnay is a wine fermented and aged in large oval foudre which brings a linear style with notes of sea salt, lychee and rich tropical fruits. A unique reflection of its terroir and aging vessel, this wine exhibits synergy, balanced acidity and the aromatics of a truly handcrafted wine.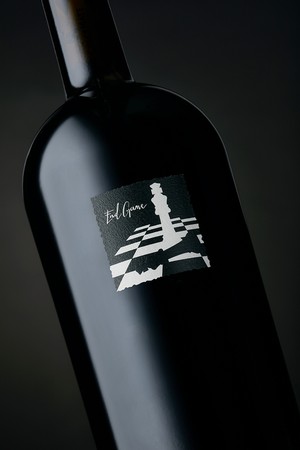 94 Points John Schreiner
I am also thrilled to introduce the first release of our 2016 Merlots, End Game and Silent Bishop, which juxtapose the Eastern and Western Benches of the South Okanagan Valley.  2016 End Game displays characteristics of the sun and sand with the spice, sassafras and ripe red fruits that we have come to expect from the Eastern Benches of Black Sage and Osoyoos Lake.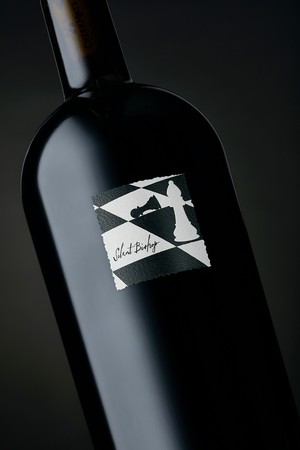 96 Points John Schreiner
2016 Silent Bishop takes you to the old world with blackberries alongside coffee and tobacco. Reminiscent of our first vintage in 2013, the 2016 Merlots show restraint, subtle richness, and complexity. Enjoy bright yet supple tannins on both these wines which are approachable and can be drunk now or put down for further aging.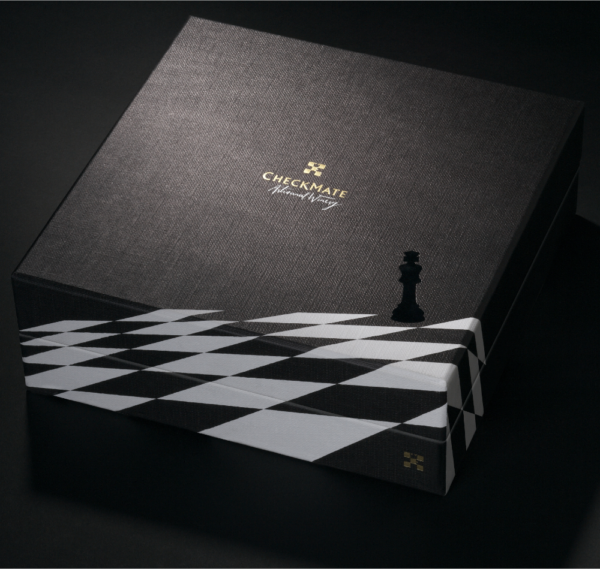 Includes 5 exclusive wines
Included in this collectors set are Chardonnay and Merlot favorites ranging from current to past vintages, as well as member-exclusive wines like the 2016 LITTLE PAWN CHARDONNAY (100 Points, John Schreiner).
COME AND VISIT US
We welcome you back with great excitement to our Cellar Tasting Experience, available daily by appointment only.We hope to host you this summer to taste new releases, sip rare library wines, and discover what lies ahead, all while you experience for yourself, the continuing evolution of CHECKMATE ARTISANAL WINERY.


CHECKMATE ARTISANAL WINERY
4799 WILD ROSE STREET
OLIVER, BC V0H 1T1
CANADA
T: +1 250 707-2299
Information and images courtesy of the winery.