Moon Curser Vineyards Open For Tastings And Sales
Great news! Moon Curser one of our favourite Osoyoos wineries is open again for tastings. All the right protocols in place and ready to welcome you. Reservations are highly recommended.
Such a wonderful line-up of wines for your sipping pleasure.
More great news from Moon Curser – "Vineyard tour and guided tastings with our Associate Winemaker coming soon."
We Are Open For Tastings!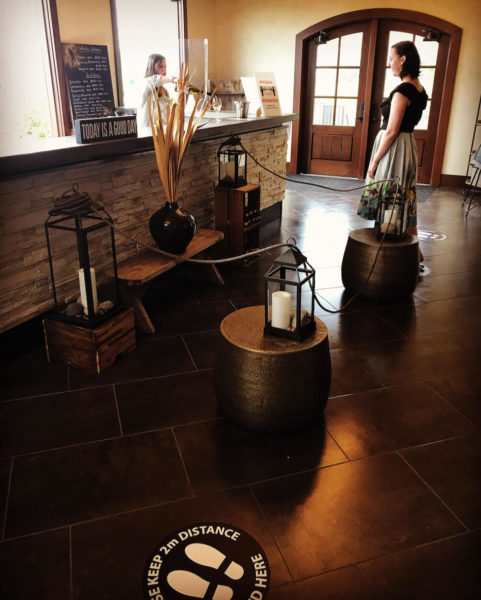 We are delighted to let you know that our tasting room is now open for tastings and sales. We have created new spaces, as well as cleaning and distancing protocols, to make sure that both our staff and guests are safe – link to details of our COVID-19 safety plan below.
We look forward to welcoming you back!
TASTINGS BY APPOINTMENT
Daily 10am-5pm (last tasting at 4pm)
Reservations highly recommended, please call us at 250-495-5161.
Walk-ins will be accepted when time and space permits. See host in the tent area.
Semi-private, 30min guided tasting for maximum two groups at a time (6 people max per group).
Tasting includes 5 wines pre-selected by Moon Curser, and representing all tiers of our portfolio.
Tastings are $15 plus tax, non-refundable, and include a branded Moon Curser Riedel Magnum wine glass to take home (retail value of the wine glass is approx. $15).
Tastings are complimentary for our existing Moon Curser Wine Club members and guests. Moon Curser Riedel wine glass can be purchased at a special club members price.
Our tasting room looks out over our beautiful Home Vineyard and Lake Osoyoos.
To make a reservation, please call 250-495-5161, daily 10-5pm or leave a voicemail anytime – we will call you back as soon as we can.
Some think that this wine shop is a front for other nefarious activities. Could be. Why not just go along with it nonetheless. No one will know any different.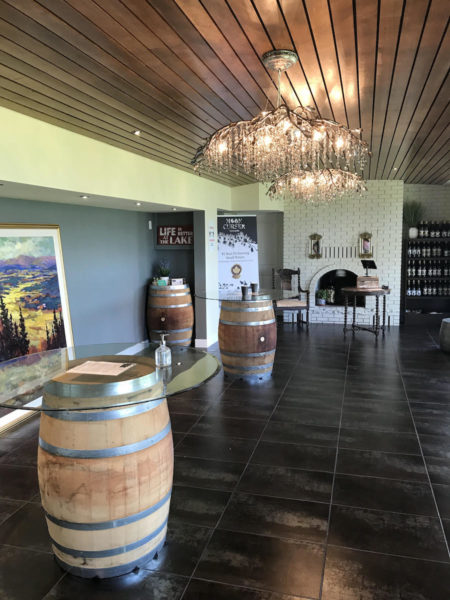 WINERY TASTING ROOM
Our doors are open! For your safety, tastings are by appointment
To make a reservation, please call 250-495-5161, daily 10-5pm. 
If you happen to call while we're busy, please leave a message and we will call you back as soon as possible.
Please ensure you arrive a few minutes early to check-in. Because of our COVID-19 protocols, we cannot accommodate late arrivals without compromising the quality and length of your tasting experience.
PLEASE FOLLOW ALL SIGNS WHEN ARRIVING AT THE WINERY. WE HAVE PUT DISTANCING AND CLEANING PROTOCOLS TO ENSURE A SAFE ENVIRONMENT FOR BOTH OUR STAFF AND CUSTOMERS.
We have created a detailed COVID-19 Safety Plan and protocols for our guests and staff; please see here.
PHYSICALLY DISTANT SALES
If you would like to purchase our wines, but do not wish to taste:
Please see the host in the tent area
10am-5pm daily
If you'd like to pre-arrange your order, please order online for "pick-up" and we will pack and have your order ready. Please note that pre-arranged orders are only available when placed Mon-Fri, 10am-5pm, excluding stat holidays.
Please call 250-495-5161 if you have any questions or need an assistance.
Our "FREE SHIPPING* on 6 bottles or more' campaign is ongoing, and we will be donating $10 per each case sold as a result to both Food Banks BC and our local Osoyoos Food Bank.
NOT READY OR ABLE TO VISIT US IN PERSON? 
We know how challenging these times have been for everyone. Our Complimentary Shipping offer (for orders of 6 bottles or more) is ongoing, and we continue to donate $10 per each twelve bottles sold as a result to our local Osoyoos Food Bank, and Food Banks B
*If you've gone so deep undercover that you live in a hard to reach location, or if you prefer to use a shipper other than our favourite, ATS – you may be subject to partial shipping fees. Our people will contact your people if that's the case.
The minimum order quantity is six bottles of wine. Mixed cases are welcome.
The shipping rates for the first case vary depending on the shipping destination. We offer a shipping fee discount of 50% on each case shipped in addition to the first one.
The prices you see listed are before tax and bottle deposit, these and the shipping costs will be applied in the final stage of the order. For those of you that are wine club members, shipping is always free. Make sure you are logged in, but note: the shipping charge will show as part of your order until the shipping discount is applied in the final stage of the order.
If you'd rather have FREE SHIPPING always – become a Wine Club member. Your commitment can be one or two cases of wine per year (your choice of wines) and you will receive FREE SHIPPING on all your wine shipments, as well as a club discount off all wine purchases in excess of your wine club commitment. Click the link below for more information.
http://www.mooncurser.com/Wine-Club
Any questions?  Call us at 250.495.5161.
Moon Curser Vineyards
3628 Highway 3 East
Osoyoos, BC, V0H 1V6
T: 250.495.5161
F: 250.495.5167
E: gold@nullmooncurser.com
with our thanks and best wishes,
Beata and Chris Tolley
Smugglers-In-Chief,
and your entire Moon Curser Wine Smuggling Team
**Please note our office is staffed Monday to Friday 9am-5pm, excluding stat holidays. We'll return your phone calls during this time.
PAYMENT OPTIONS
Cash will not be accepted, credit/debit card sales only at this time.
ACCESSIBILITY
Our tasting room and washroom are wheelchair accessible.
CHILDREN
Children are welcome at the winery. We ask that they remain under the supervision of an adult while here – the tasting room is an adult environment and not at all child-proof. Only adults over 19 years or age can taste or purchase wine.
PETS
Local Interior Health regulations don't allow pets in our tasting room with the exception of service animals. Osoyoos summers can be very hot and your pooch might be happiest staying in an air-conditioned hotel room while you tour. If you do decide to bring your dog with you, we have dog treats and a water bowl available outside.
FOOD SERVICES
We do not have any on site. You will find a wide array of food options in Osoyoos.
Our Osoyoos tasting room is now open by appointment. Reservations highly recommended. 
Call 250.495.5161 for any additional information.

Check out The Hideout Guest House – at this time we are not taking bookings due to COVID 19.
Sign-up on our winery newsletter to be updated when we start taking reservations.
Information and images courtesy of the winery.
If you would like to be featured on MyVanCity.ca please email myvancityval@nullgmail.com, features are complimentary and with appreciation wine samples are accepted for review.