An Al Fresco Extravaganza
As part of the Dine OutSide festival, Vancouverites are invited to explore limited-time offerings at some of the city's best restaurants. We're dishing up a stunning summer menu that's best enjoyed on the coveted Boulevard patio. Diners may opt for dishes such as Chilled Cucumber Soup with sidestripe shrimp and an Olive Oil Poached Wild Keta Salmon paired with smoked corn, succotash and crunchy bits. Expect premium ingredients, refined presentation and incredible value.
The three-course menu is available August 21 – September 21 for $45 per person. Reservations are highly recommended. The full menu can be viewed here.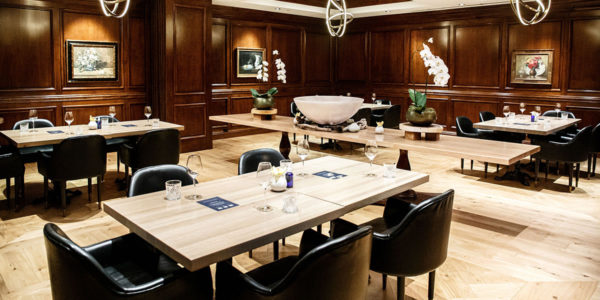 Pair impeccable service with stunning culinary offerings in a setting that will woo your attendees. We're welcoming socially distanced events for up to 24 attendees in our sought-after private rooms. Whether it's a social or corporate gathering, our event specialist will make your vision a reality and ensure for a most memorable event.
Consult with our event specialist, Jennifer Katcher, here.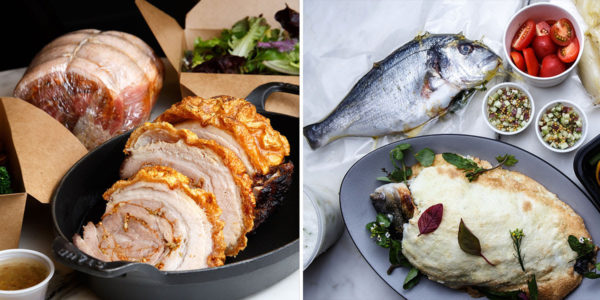 New BLVD Provisions features ensure there's never a dull spread on the home table and make elegant dining effortless. Expertly prepared and packaged by our chefs, each offering elevates your at-home dining experience to the level you've come to expect when dining with us.
Our artfully prepared Crispy Pork Belly Porchetta is a flavoursome feast that's sure to deliver a crispy crackling skin and the most alluring aromas – the hardest part is letting it rest. Prepare and bake a Whole Sea Bream in Salt Crust, a method not only picturesque but one that delivers evenly cooked fish of uncompromised flavour.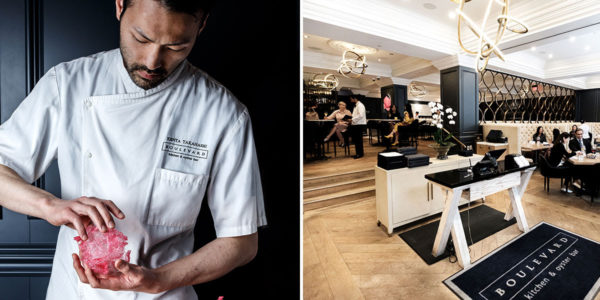 Canada's 100 Best bestows our Pastry Chef Kenta Takahashi Best Pastry Chef of 2020, and Boulevard ranks as the 24th best restaurant in the country. A fantastic follow-up to Executive Chef Roger Ma's win at the Canadian Culinary Championship earlier this year. Join us to see what all the critics are raving about.
Information and images provided by Boulevard Kitchen & Oyster Bar.
If you would like to be featured on MyVanCity.ca please email myvancityval@nullgmail.com for details.