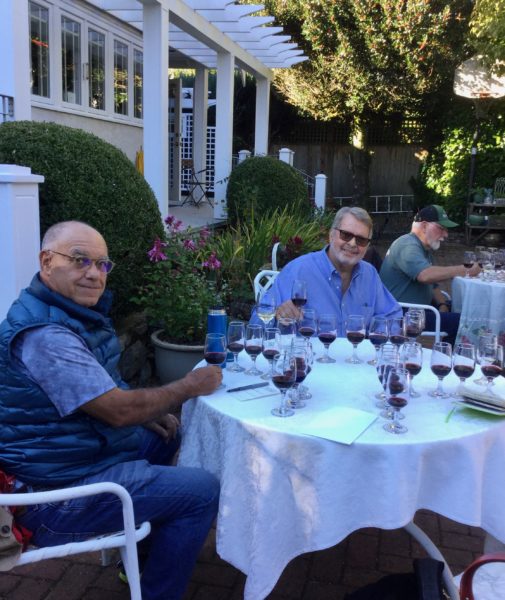 Our tasting group has been trying to squeeze our normal ten monthly tastings into the warmer summer months so that we can conduct them outside with lots of social spacing.  Our West Vancouver member, who normally holds his session in December, chose a sunny Monday in late September for his Big Reds for a Barbecue theme.  And with an early 4:00 start, the day couldn't have been more perfect.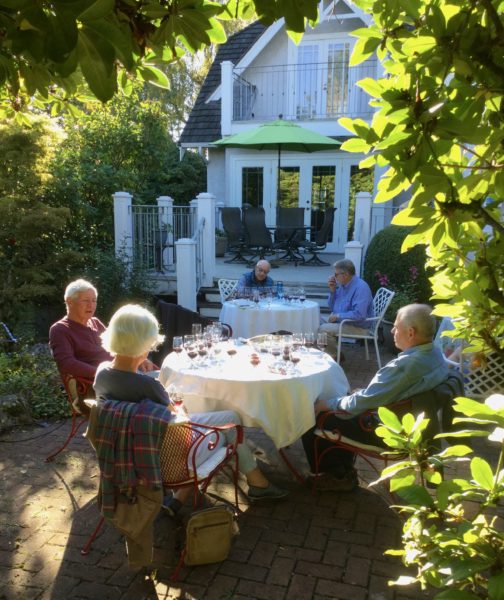 The setting was a patio and large backyard of his big home built over ninety years ago.  Beautiful gardens extend back beyond the patio.  As we waited for everyone to arrive, we chatted and strolled the gardens with a refreshing glass of 2018 La Ensemble, a sauvignon blanc/semillon blend from La Frenz winery in Naramata.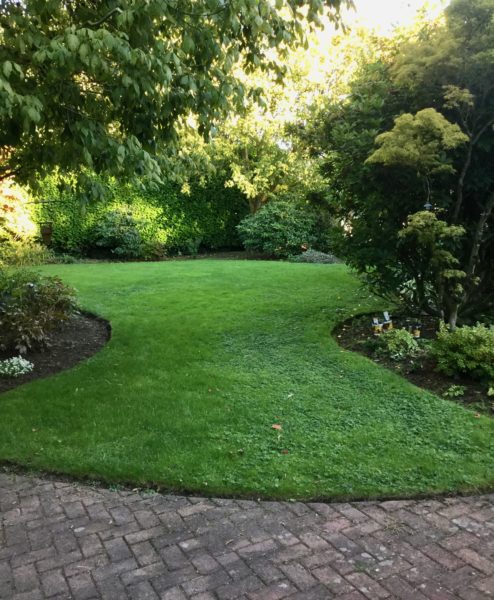 Soon the event began.  Each of us was served eight glasses and the only information we had was that they were from different regions, the vintages spanned from 2000 to 2017, and that they were not all the same variety.  The wines had been poured into glasses about an hour prior to our arrival.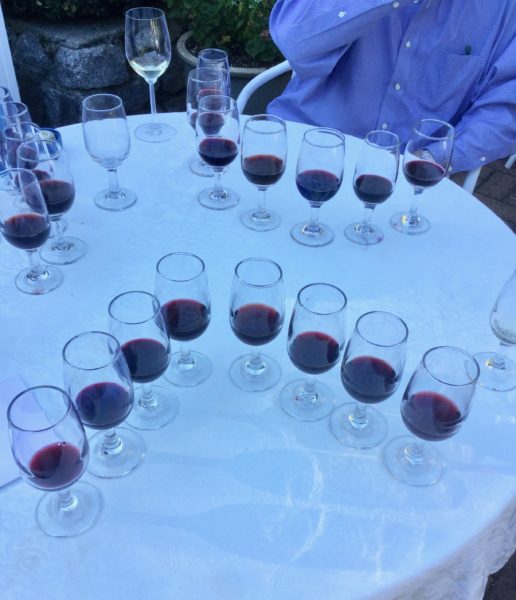 After the wines had been sampled, scored, and discussed, the bottles were brought out for all to see.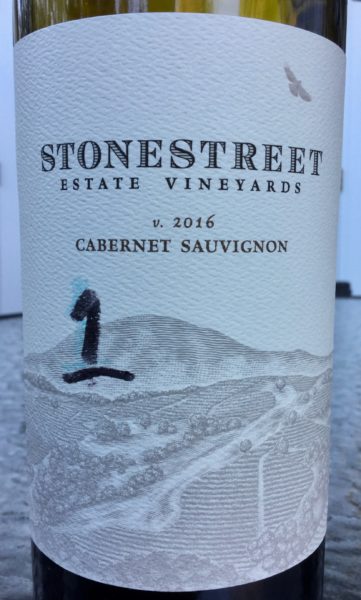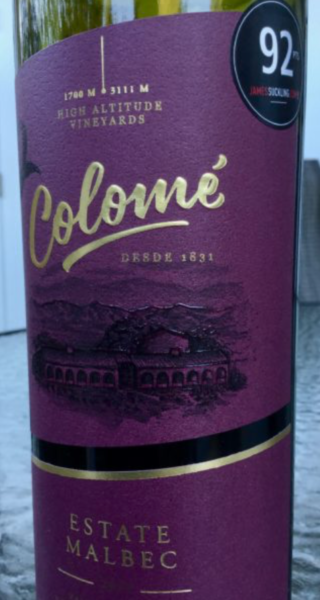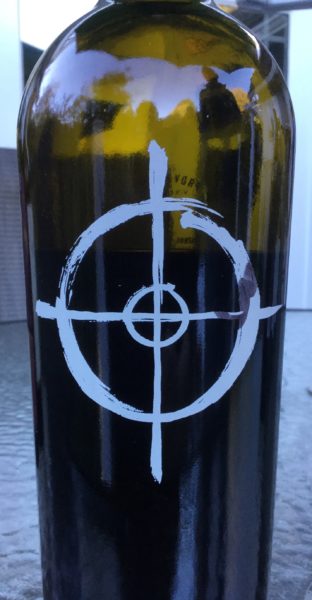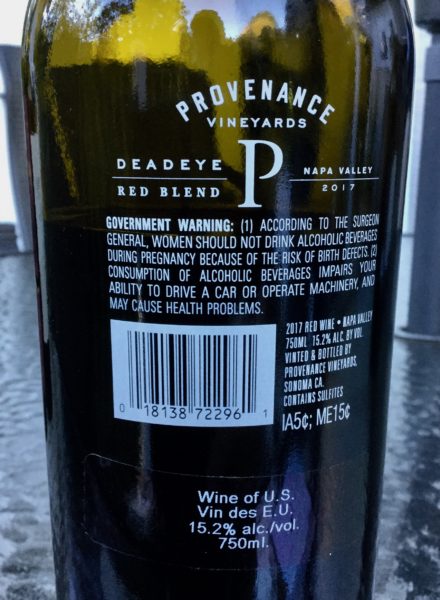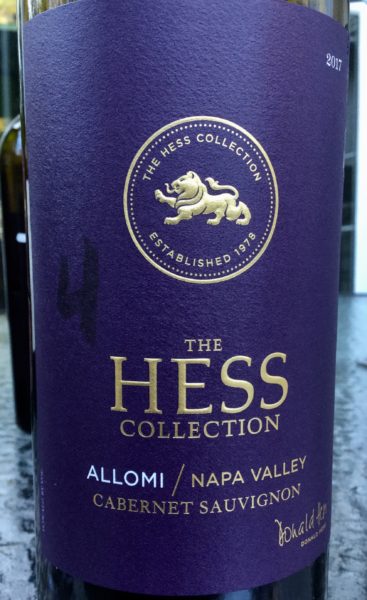 6. 2016 Freemark Abbey Cabernet Sauvignon Napa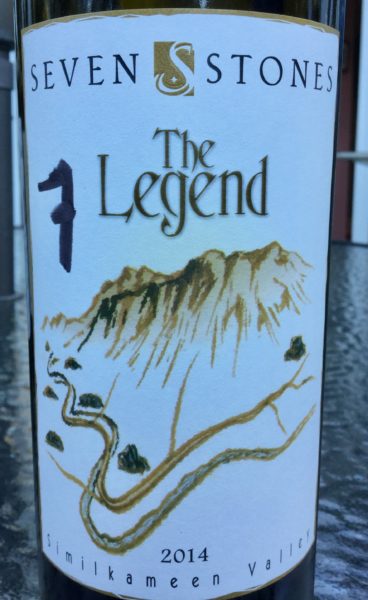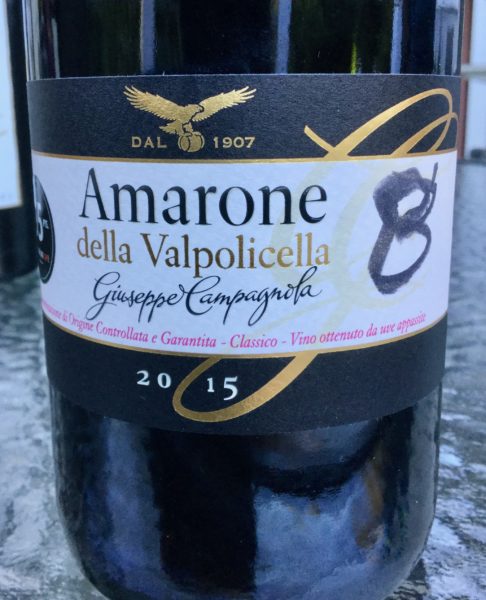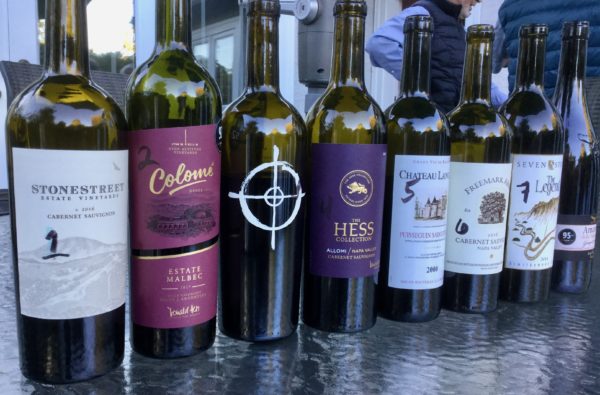 No prices were available as he had pulled these from his cellar.
The results from this tasting were quite interesting.  All the wines fit the criteria for the night.  They were all big red wines and most were fruit-forward with full, firm, ripe tannins. Several were sweet edged and high in alcohol.  There were four varieties/blends and they came from five wine regions – Argentina, BC, France, Italy, and the US.  While people had their clear favourites, the group averages showed only a small spread in points.  Four wines placed as favourites – The 2016 Stonestreet, the Hess Collection (four people), the Chateau Langlais (three people), and the Freemark Abbey.
My favourite, by quite a bit, was the French Bordeaux.  As soon as I looked at it, it was obvious that it was the oldest wine, and as soon as I smelled it, there were layers of aromas that evoked memories of wines I had sampled in St. Emilion several years ago.  I am a big fan of aged wines and appreciate all the tertiary qualities that come from a well-aged wine.  Others prefer younger wines that are more fruit-forward.
Then it was time to dig into some delicious juicy burgers, fresh off the grill, and enjoy our favourite wines with them.
(All photos, except as noted – Sam Hauck)